How To Make Rice Pudding
When I make rice pudding, as the vanilla and cinnamon aroma wafts around, I can't help but think how comforting this dish is. The beauty of rice pudding is that it is simple to make. There is no magic to bringing this classic comfort food to your table. In some ways, it is even easier to make rice pudding than other puddings because the starch is built into the rice – one less ingredient to worry about. Of course, you will then only need to decide if it willl or won't include raisins. Of course, it should, but that is up to you.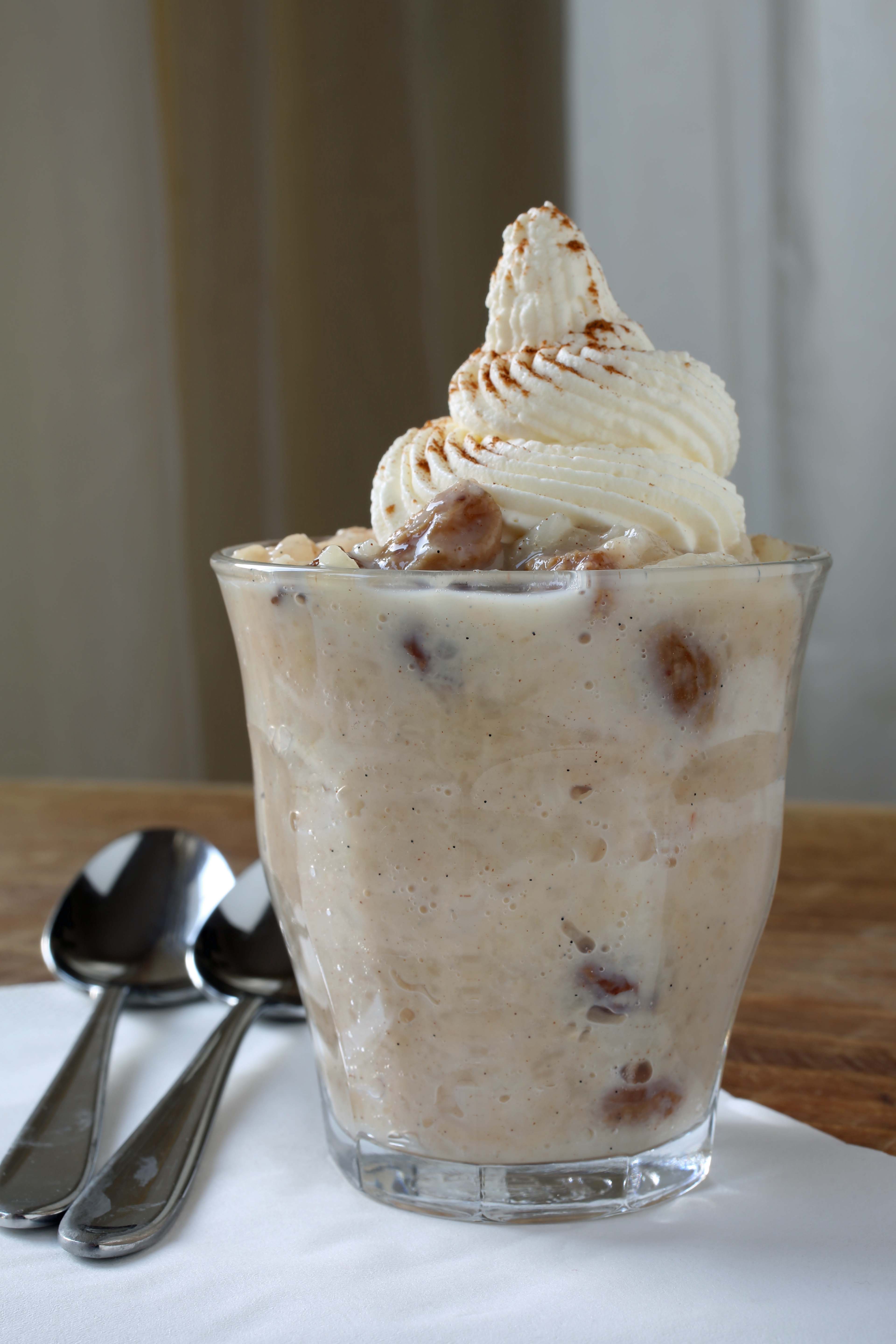 Make Rice Pudding With Arborio Rice
Using arborio rice, a.k.a risotto rice, is a good choice when you want to make rice pudding. This rice, as you know from making risotto, has very good texture and lends creaminess to dishes. Both of these benefits are perfect for rice pudding. Rice with a little bite helps ensure the rice pudding is not a mass of mush and creaminess is always welcome in pudding.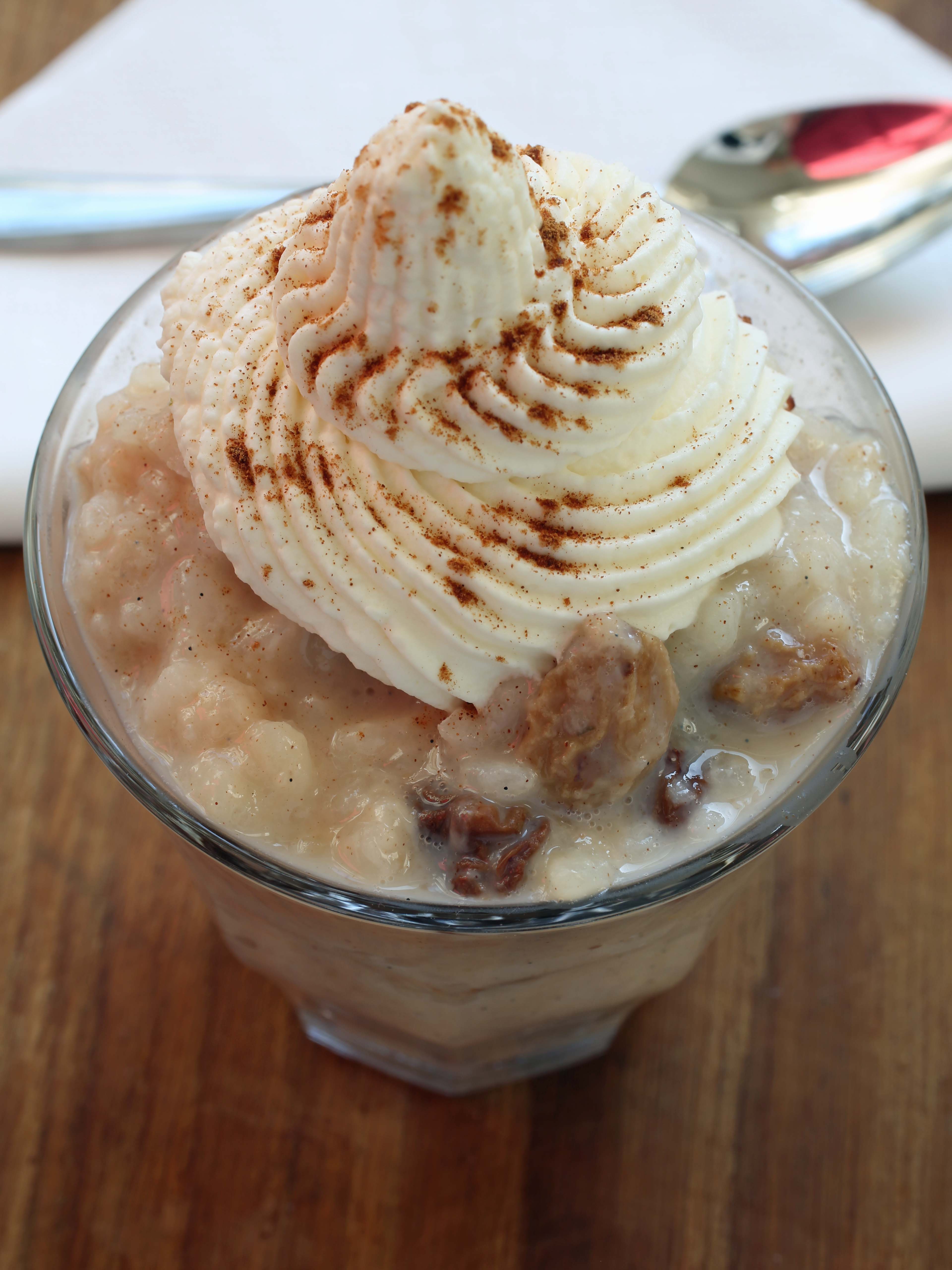 How To Make Rice Pudding – The Technique
Using risotto rice when you make rice pudding is one thing, but the technique differs from making risotto. Yes, you can use the "add one ladle full of liquid and let the rice absorb it before adding another" type technique like you do with risotto, but you do not have to. The best way to do it is to simply add the rice to sweetened, flavored milk and let it simmer slowly until the rice is al'dente and the liquid thickens such that it can coat the back of a spoon. This only takes about 15-20 minutes, so even on a weeknight a dish of rice pudding is possible.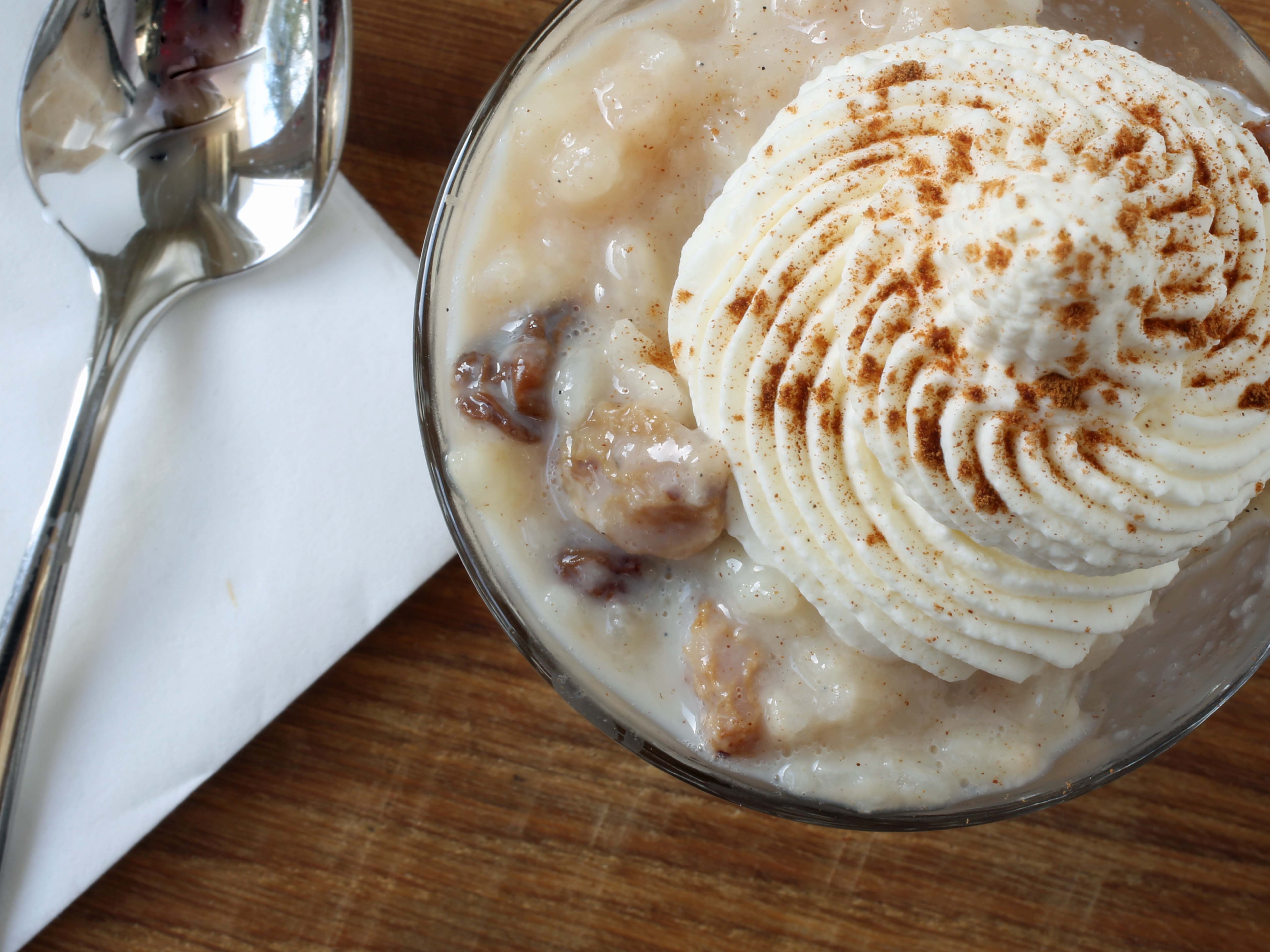 How To Make Rice Pudding – The Flavor
The classic flavors in rice pudding are vanilla and cinnamon. Yum! Of course, the raisins add some nice flavor and texture, too. But don't let the classic limit you. I know it can be hard to veer off the classic because it is so good. You can make rice pudding with a little espresso powder for a pudding with a kick. Make it with cardamom and pistachio for a pudding with a little Indian flair. Make it with cinnamon and apple compote for something homey. The options are endless. Don't stop with the classic! Of course, don't forget the whipped cream! Rice pudding likes whipped cream!
The "how to make rice pudding" video is below. The full recipe follows.
Rice Pudding With Raisins
2017-02-16 13:19:30
Serves 6
A delicious and easy recipe for rice pudding using arborio rice. Everything you need to know about how to make rice pudding is here.
Nutrition Facts
Amount Per Serving
* Percent Daily Values are based on a 2,000 calorie diet. Your Daily Values may be higher or lower depending on your calorie needs.
Ingredients
½ of a vanilla bean
5 cups of milk, skim is fine
½ cup of sugar
1 tsp of vanilla extract
1 tsp of cinnamon
1½ cup of arborio rice, a.k.a risotto rice
½ cup of raisins
Instructions
Split the vanilla bean and scrape out the seeds.
In a medium pan, whisk the vanilla bean seeds, milk, sugar, vanilla extract, and cinnamon.
Stir in the rice.
Place the pan on the stove over medium heat. Let the mixture come to a gentle simmer. Simmer slowly until the rice is tender with just a little bite, about 15 minutes. The liquid will thicken and coat the back of a spoon.
Stir in the raisins. Cook 1 minute longer.
Pour into individual serving dishes or into a large bowl. Serve warm or cooled completely.
Store the pudding in the refrigerator with bowls covered in plastic wrap. It will last 2-3 days.
Serve with whipped cream.
The Culinary Exchange http://www.theculinaryexchange.com/
Are you a big pudding fan? Check out our
Chocolate Pudding Recipe
and our
Dulce De Leche Pudding recipe
.
I hope you enjoy!
Keep Eating! Keep Innovating!
How do you make rice pudding? Have a recipe to share? Let us know in the comments or on Facebook.
The Culinary Exchange can also be found on Twitter, Instagram, Pinterest, Google+ and YouTube.
Come On! Follow Along!