Make Chocolate Pudding and Make Smiles
Abe Lincoln once wrote – Make Chocolate Pudding and Make Smiles! He said it in his House Divided Speech about those who like vanilla and those who like chocolate. It was an unbelievable speech for many historic reasons, but it was generally agreed that a nation could be brought together by boiled starch. In celebration of this, I thought it would be good to do a "how to make chocolate pudding" post. I figure if I keep repeating this quote and keep attributing it to Abe, the post will go to number one on google. People will magically believe it is true. Make Chocolate Pudding and Make Smiles! Make Chocolate Pudding and Make Smiles! Sorry Abe.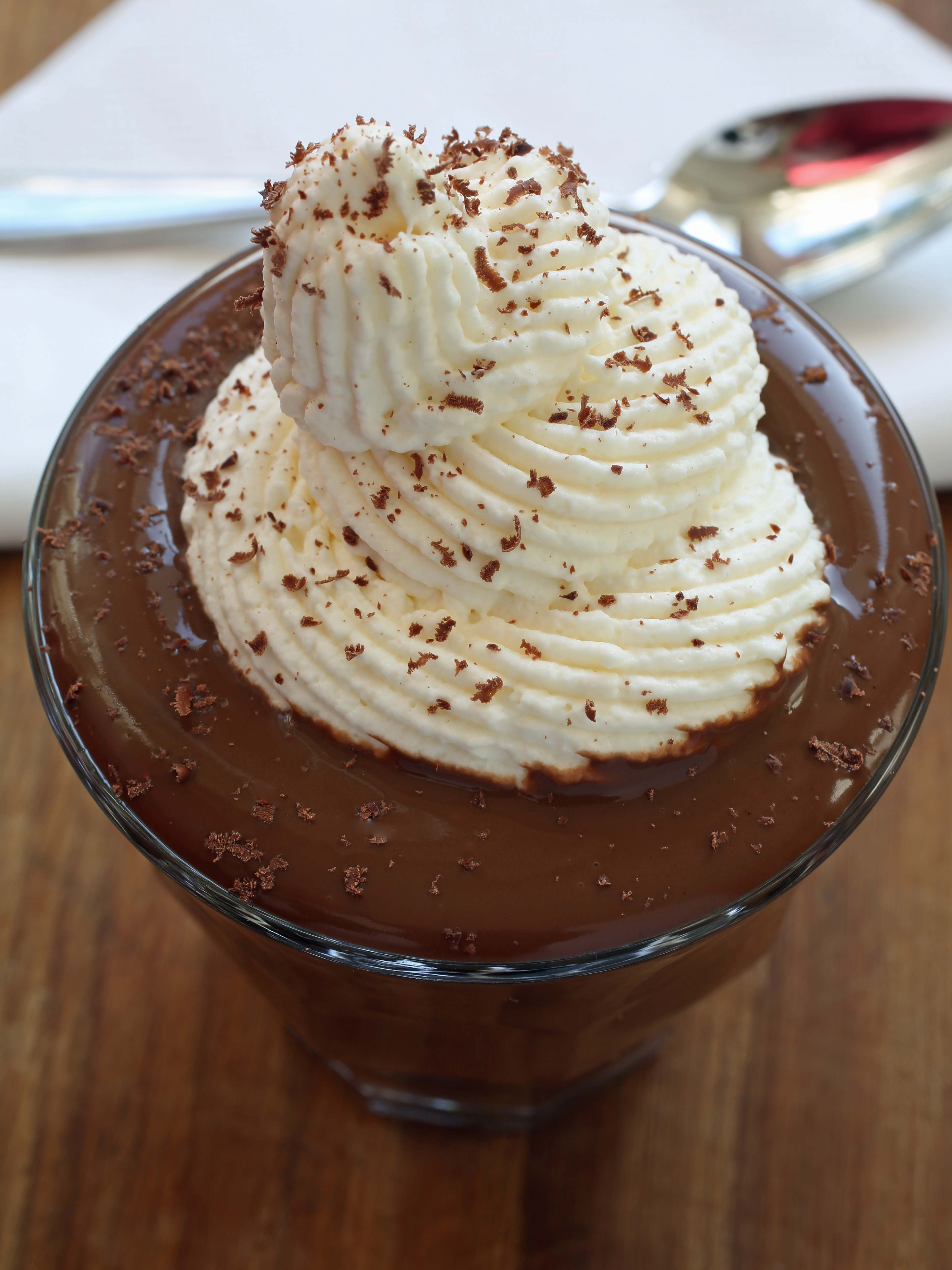 How To Make Chocolate Pudding
I should first start by saying that I love chocolate pudding that is made industrial – the kind that comes in the can. Those cans somehow make chocolate pudding so thick, creamy and smooth.
Of course, making chocolate pudding is very easy. At its foundation, pudding is a boiled starch. Making pudding is sort of like making gravy, except the ingredients included are sweet. For chocolate pudding, it is obvious that, in addition to starch, there wold be cocoa and chocolate. All that is really left is sugar, milk and a dash of vanilla.
To make chocolate pudding as easy as possible, whisk together all the powder ingredients (starch, sugar, cocoa, etc) first so the starch is really dispersed. The liquid, milk, can then be added. Room temperature milk helps the starch get mixed in well.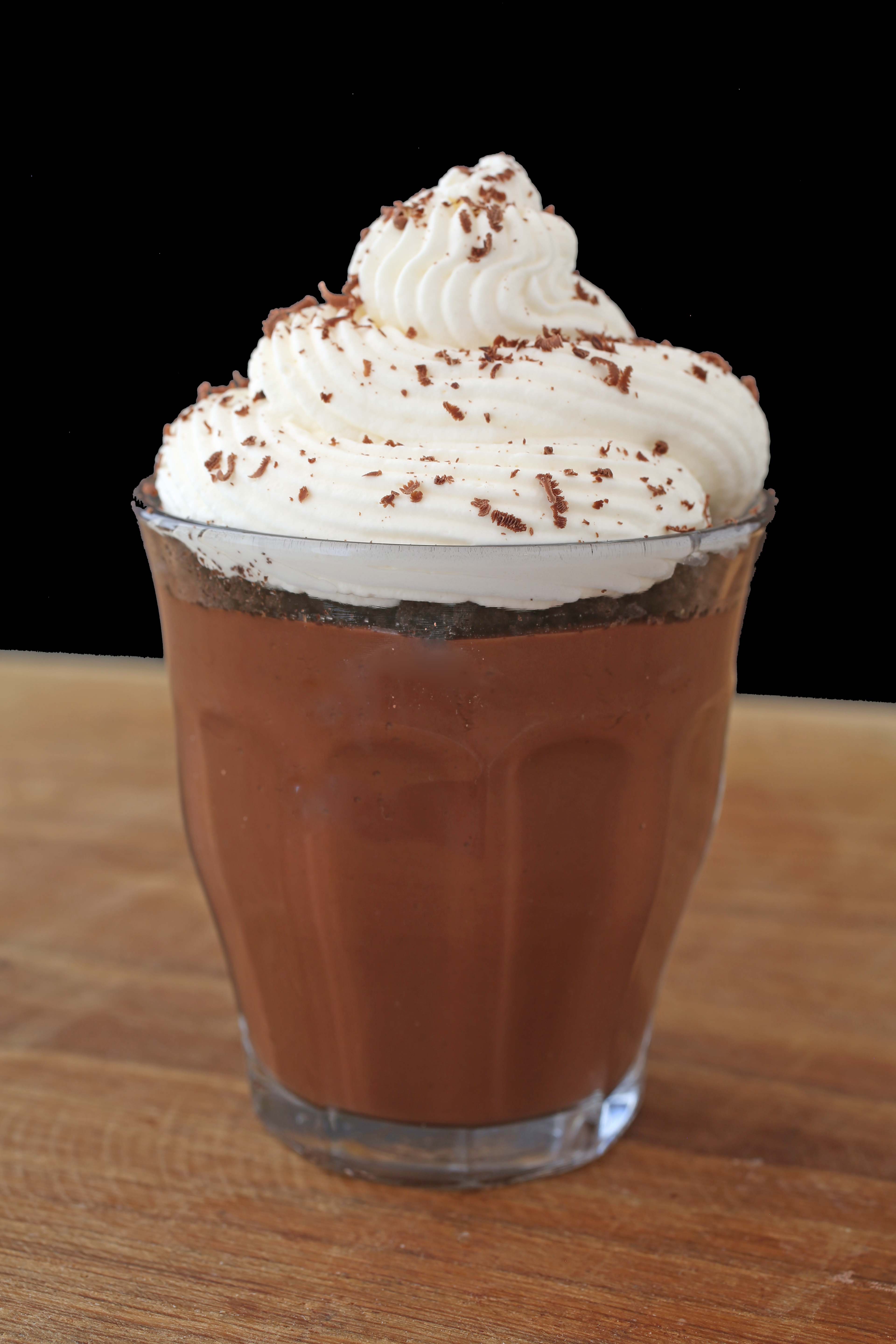 Make Chocolate Pudding with Real Chocolate
Undoubtedly, you can make a nice chocolate pudding with cocoa powder, but the opportunity to make chocolate pudding that is out of this world is there with the addition of real chocolate. It feels good to state the obvious! The use of a darker chocolate really brings a nice balance to chocolate pudding. Since chocolate pudding does not have to be just for kids, it is worth seeking a balance between bitter and sweet. I find a 70% cacao chocolate works nicely. Eighty five percent and 99% would work nicely, too. The dark chocolate lover in your life will swoon!
Oh, not interested in an adult version? No problem, go for a nice milk chocolate. Just be careful of sweetness level. The sugar may need to be adjusted down a little so your head does not pop off due to the sugar rush.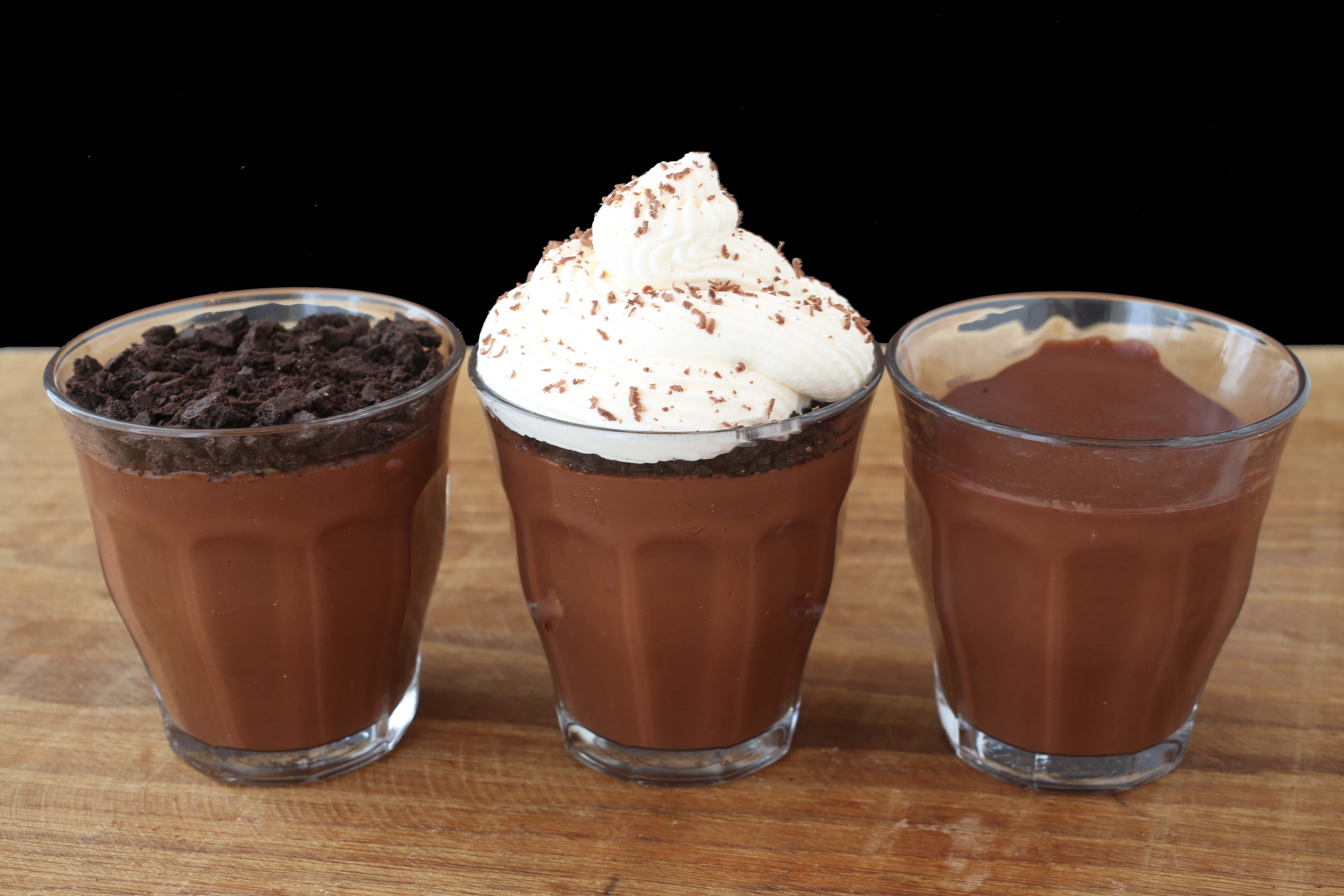 Make Chocolate Pudding with Skim Milk
When I make chocolate pudding, I use skim milk. There is enough starch so the pudding will still be creamy and rich. You can use water or vegetarian milk options, too. The liquid is less important as long as the ratio of liquid to starch is kept about the same.
The "How To Make Chocolate Pudding" video is below. The full recipe follows.
Chocolate Pudding
2017-02-16 06:50:24
Serves 6
Delicious chocolate pudding made with real chocolate!
Nutrition Facts
Amount Per Serving
* Percent Daily Values are based on a 2,000 calorie diet. Your Daily Values may be higher or lower depending on your calorie needs.
Ingredients
¼ cup of cornstarch
½ cup of sugar
2 tbsp cocoa powder
3 cups of milk
1 tsp of vanilla
4 oz of 70% cacao chocolate
Instructions
In a large bowl, whisk together the cornstarch, sugar, and cocoa powder.
Slowly whisk in the milk until it is fully incorporated, the starch and cocoa are dispersed and the sugar is dissolved.
Whisk in the vanilla.
Pour the pudding mix into a pot large enough to hold the mixture.
Turn the heat to medium and slowly bring the pudding to a full simmer while whisking. Let the mixture come to a boil. The pudding will thicken and coat the back of a spoon. Allow the pudding to boil to ensure the starch will fully thicken the pudding. This will take 6-8 minutes.
Turn off the heat.
Add the chocolate. Whisk until the chocolate is incorporated.
Pour the pudding into individual serving containers or a large bowl.
If you want to stop a skin from forming on the pudding, wrap the pudding in plastic wrap such that the plastic wrap touches the pudding surface.
Let cool on the counter then transfer to the refrigerator until fully set and completely cool.
For a different approach to chocolate pudding, serve it warm!
Notes
Serve with whipped cream, crushed cookies, and/or sprinkles!
Skim milk works well in this recipe. Whole milk, vegetarian milks or water will work, too.
The Culinary Exchange http://www.theculinaryexchange.com/
Don't forget to gussie up the pudding with a whipped cream and crushed cookies. Sprinkles work, too. BTW, sometimes I let a skin form on my pudding. Pudding is all about childhood memories. My mother's always had a thick skin.
Prefer a different flavour pudding? How about Rice Pudding or Dulce De Leche?
Make Chocolate Pudding and Make Smiles! -Abraham Lincoln
I hope you enjoy!
Keep Eating! Keep Innovating!
What percent cacao chocolate do you use to make chocolate pudding? Let us know in the comments or on Facebook.
The Culinary Exchange can also be found on Twitter, Instagram, Pinterest, Google+ and YouTube.
Come On! Follow Along!