How To Make Pimento Cheese
Ahhh, pimento cheese. The taste of the south that was originally from the north. Who cares! When I make pimento cheese, I am taken back to my childhood in the south when never once did I eat or make pimento cheese. I remember a pimento cheese sandwich being offered to me once at the neighbour's house. It was declined. I can't say why, but I was not intrigued by pimento cheese until adulthood. In truth, I became more intrigued after being served something called a cheese salad sandwich on flight from Amsterdam to who knows where. The cheese salad made for a momentary lack of clarity such that I couldn't even remember the destination. Pimento cheese also came to mind and made me suspect that pimento cheese would be oh so much more tasty than that cheese salad. So it was to the kitchen to pursue pimento cheese!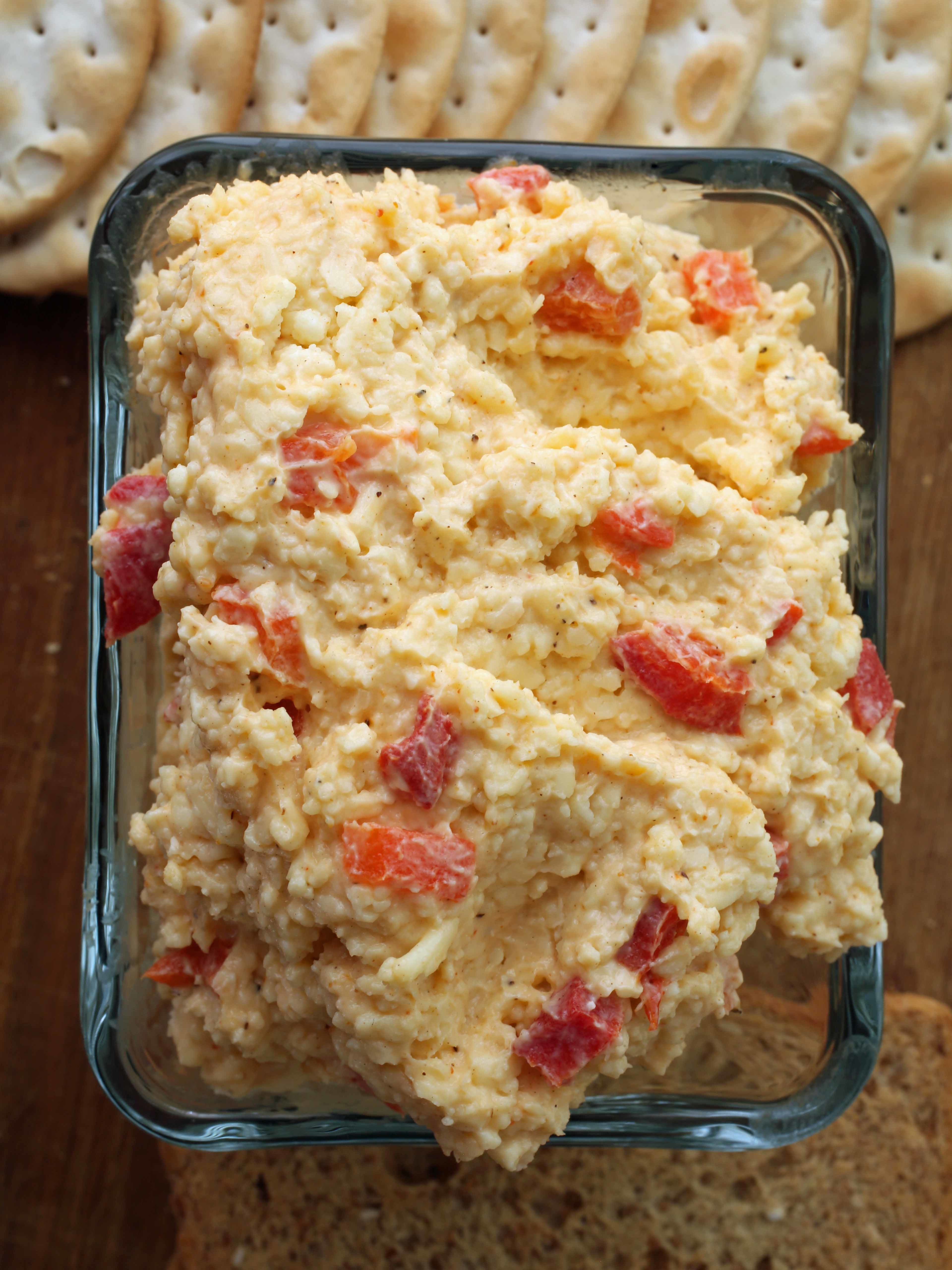 How To Make Pimento Cheese – The Cheddar
Although I am a big gruyere fan, to make pimento cheese without cheddar is to veer too far from tradition. Cheddar and pimento peppers are made for each other. Perhaps another pepper would be fabulous with gruyere, but that would be a digression that could lead to a cheese salad experience or, at the very least, another blog post.
I am not much of a fan of the yellow cheddar. I prefer a slightly old farmhouse cheddar, something with a nice sharpness that makes for a good contrast with the peppers.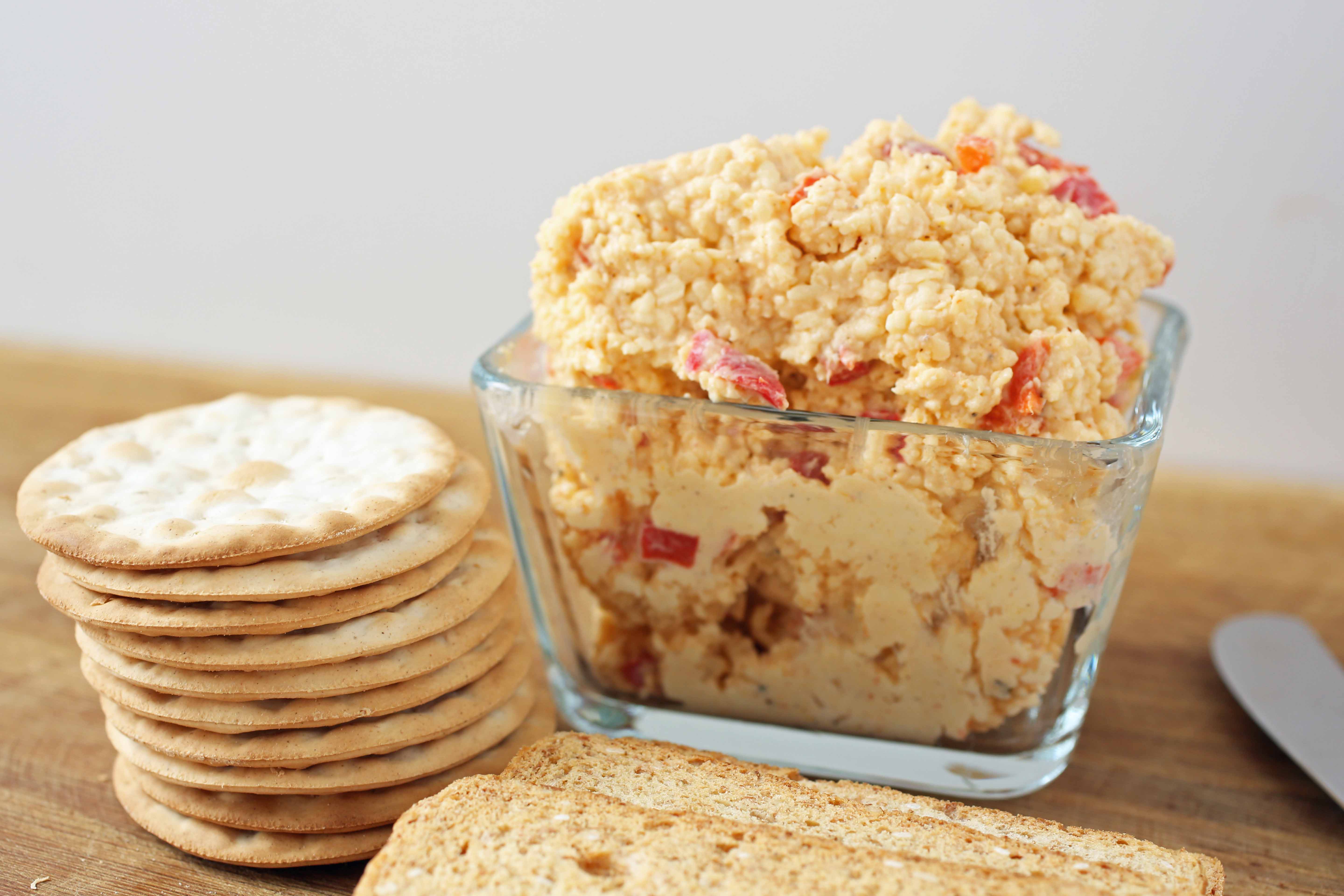 How To Make Pimento Cheese – The Creamy Goodness Part
When you make pimento cheese, the allure of its creaminess is ever present. A dry cheddar will need creaminess added to make pimento cheese the spread that it is. The classic mayonnaise is a great choice, but I have been in this greek yogurt phase and I think it is a good thing. The mayo speaks for itself, but pick a good one! Beyond this, a half-half mayonnaise to greek yogurt ratio is the way to go. The mayo does the cheddar good and so does the yogurt. The tartness of the yogurt brings out good flavor in the cheese and sweetness from the peppers and adds more dairy taste which is nice. Plus, greek yogurt is rich and creamy, exactly the characteristics you want to impart when you make pimento cheese.
How To Make Pimento Cheese – The Pepper Part
Not much to say here. Use peppers from a jar. You could also use roasted peppers (or other vegetables) if you wanted.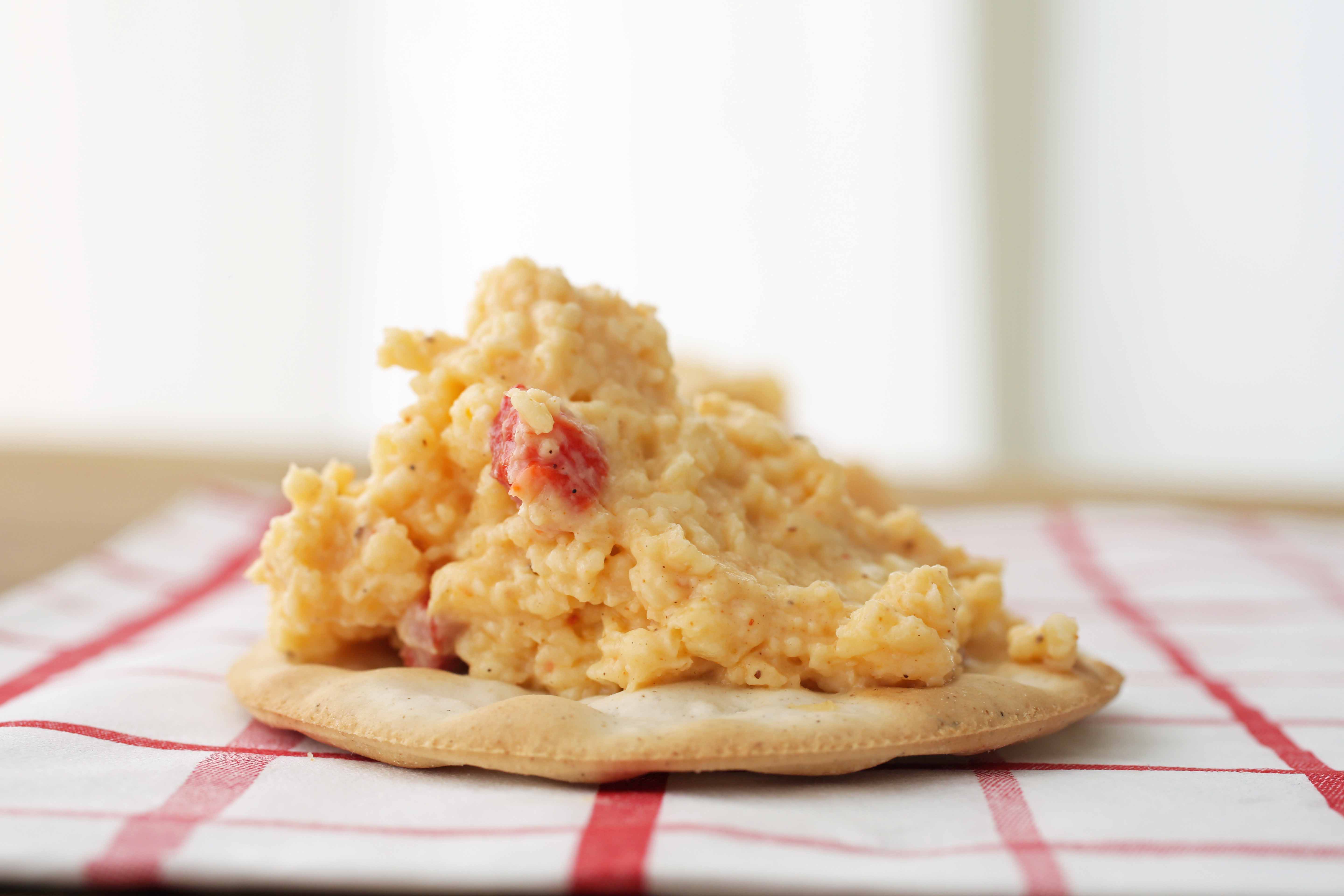 How To Make Pimento Cheese – The Seasoning
You could keep the seasoning simple and leave it at salt and pepper, but you would be missing out. I like to add a dash of garlic powder and a heavier dash of ancho chilli powder. Both work well with the cheese and peppers and vice versa. You could add onion, or even a little Worcestshire sauce to the mix. Consider cheese+mayo+yogurt a blank slate to add to any variety of tasty ingredients. Pimento cheese is the perfect dish to make your own.
If you make the pimento cheese home made, why not the crackers, too? Homemade crackers are easy to make and do well with pimento cheese. Of course, a store bought butter or water cracker will do fine.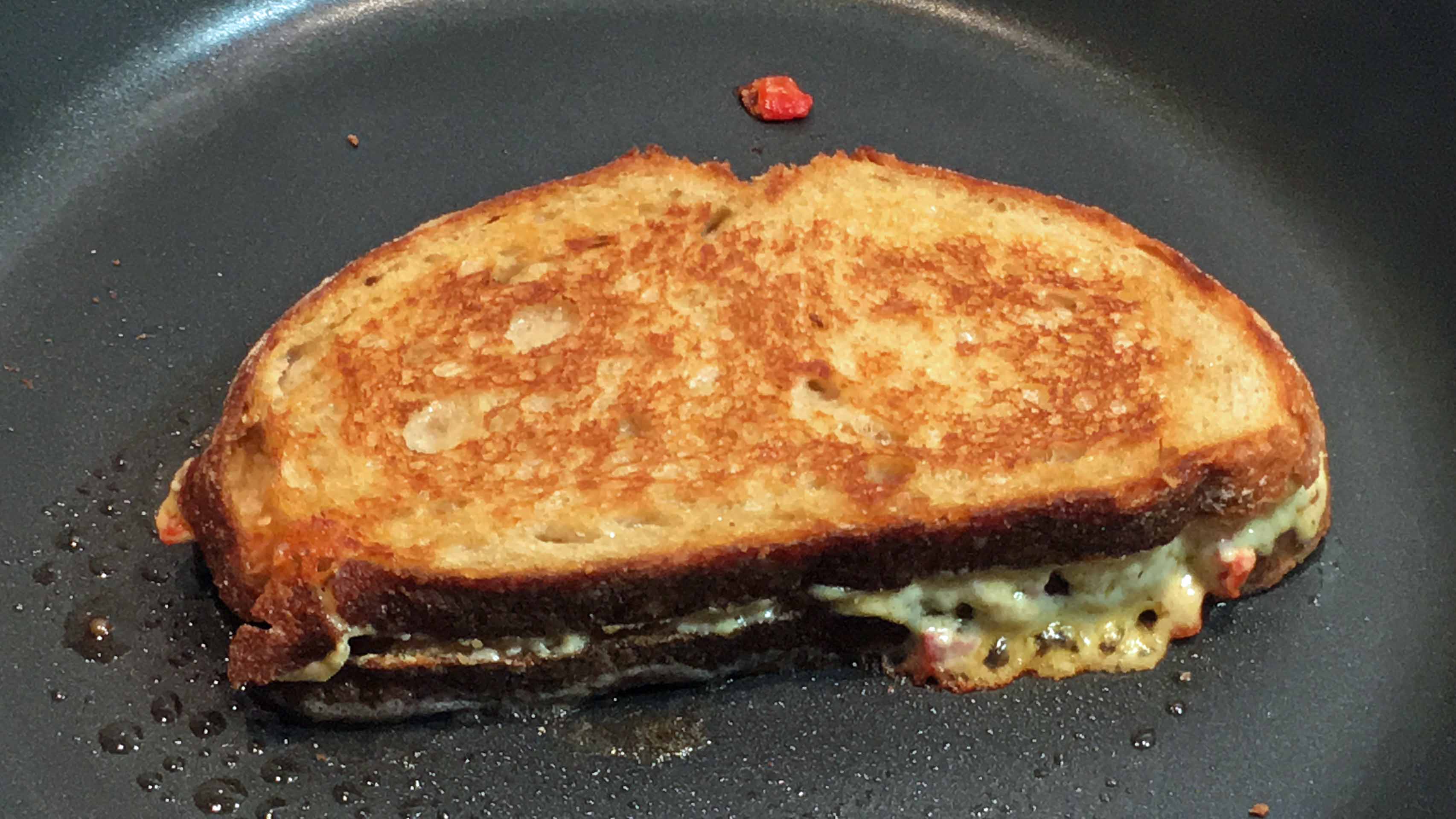 Don't forget, pimento cheese makes great grilled cheese sandwiches!
The "how to make pimento cheese" video is below. It includes a grilled cheese tutorial! The full pimento cheese recipe follows.
Pimento Cheese
2017-06-07 07:47:13
A delicious, easy to make pimento cheese! Perfect for a snack or grilled cheese sandwich.
Nutrition Facts
Amount Per Serving
* Percent Daily Values are based on a 2,000 calorie diet. Your Daily Values may be higher or lower depending on your calorie needs.
Ingredients
6 oz of your favorite mayonnaise
6 oz of fat free greek yogurt
½ tsp of garlic powder
1 tsp of ancho chilli powder
1 4 oz jar of diced pimento peppers, drained
1 lb of good cheddar cheese, grated on the fine side of a box grater
salt and pepper
Instructions
In a large bowl, whisk together the mayo, yogurt, and spices.
Stir in the peppers.
Using a fork, stir in the cheese.
Cover the bowl and refrigerate for at least an hour to let the flavors come together.
Serve with crackers or as a sandwich filling.
The Culinary Exchange http://www.theculinaryexchange.com/
I hope you enjoy!
Keep Eating! Keep Innovating!
How do you make pimento cheese? How do you season it? Let us know in the comments or on Facebook.
The Culinary Exchange can also be found on Twitter, Instagram, Pinterest, Google+ and YouTube.
Come On! Follow Along!