How To Make Drop Biscuits
It seems to me that it is less about how to make drop biscuits than why make drop biscuits. After thinking about it, it seems to come down to convenience. To make drop biscuits is to make less mess and still create a delicious, tender biscuit, in a little less time. This is exactly why drop biscuits are great and why we should make drop biscuits more often. A classic buttermilk biscuit does require a little more effort given the "rolling" and cutting of the dough. That is why we have weekends!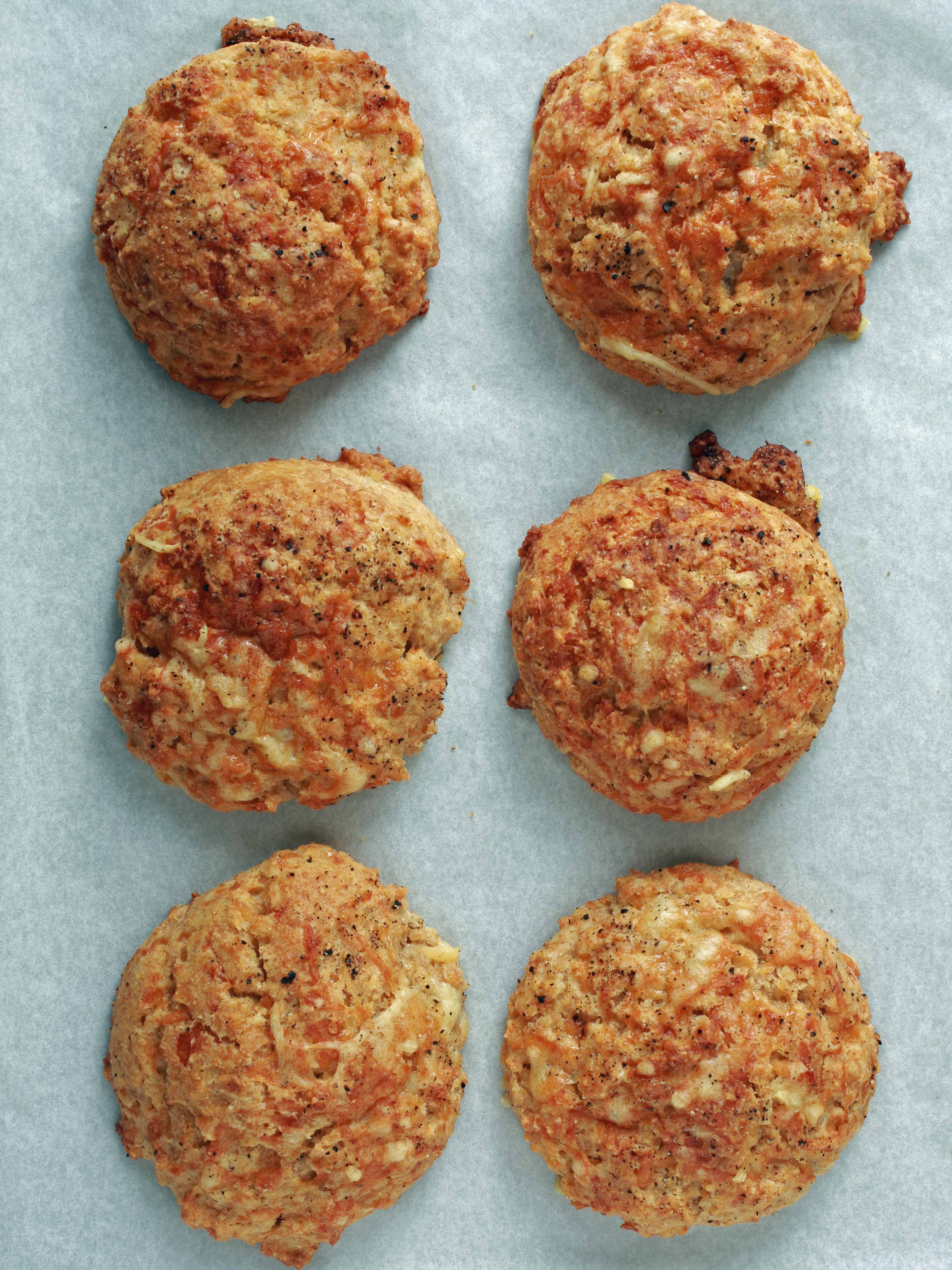 Make Drop Biscuits Flavorful
Another reason to make drop biscuits vs those where you roll the dough is my refusal to screw with the classic biscuit. I love them so much that I want them classically plain. A drop biscuit, however, I see as a great vehicle for things like cheese. A lot of cheeses will work in a drop biscuit, but I have a deep penchant for gruyere. The addition of a little ancho chilli powder and garlic powder brings out the cheese flavor, as does a good crack of black pepper.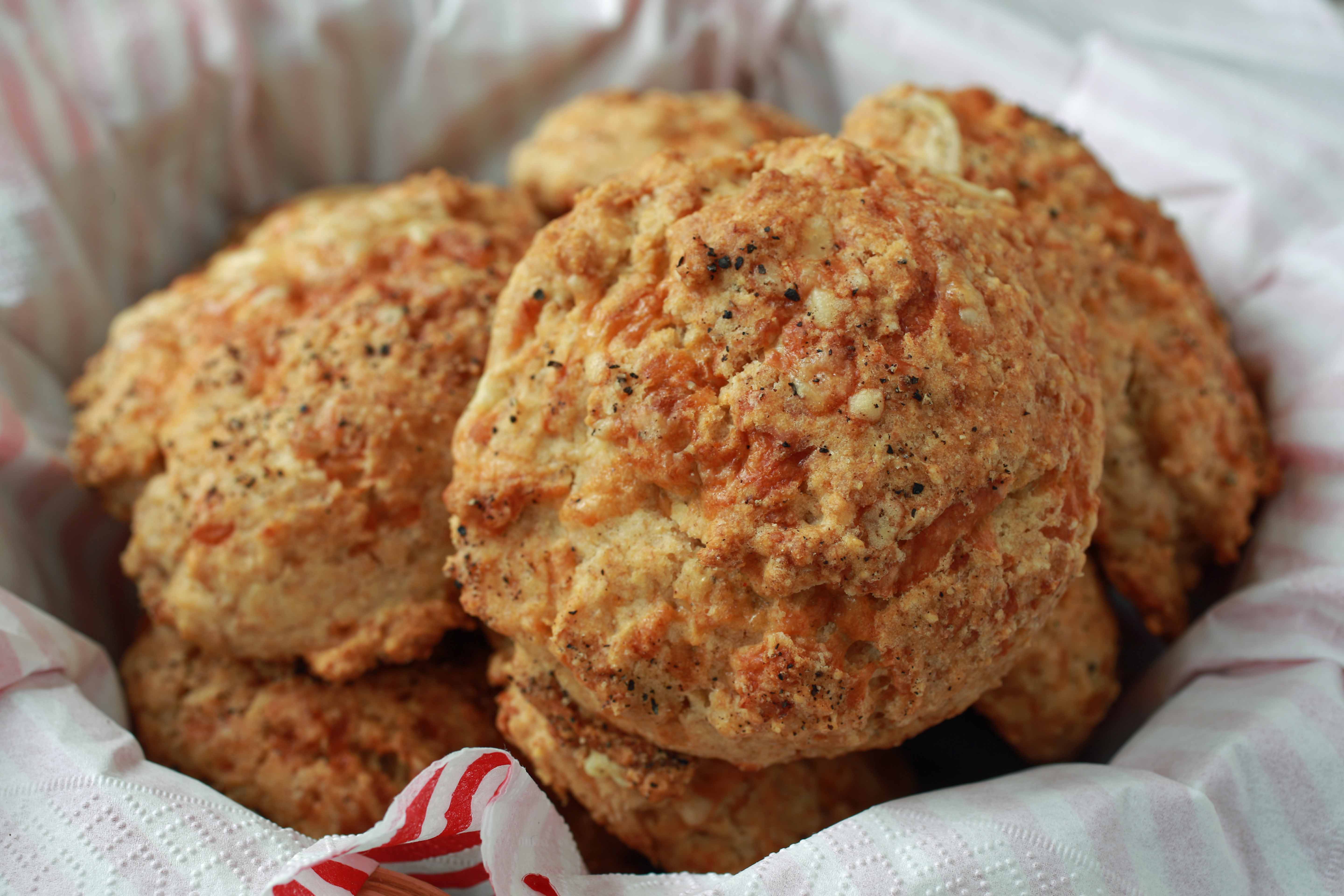 How To Make Drop Biscuits – The Technique
As with a classic biscuit, the butter must be cut into the flour. I do this with my fingers, but a food processor or pastry cutter will do. The use of a box grater is perfectly fine so long as time is taken to make sure the butter is more than just coated with flour. Butter and flour must be fully incorporated with each other to make a tender biscuit, drop or otherwise. The rest is simply stirring. Baking powder, salt, cheese, spices and milk (or other liquid) are stirred into the flour and butter. The dough is then scooped out and placed on a baking sheet for baking.
As an aside, when I make drop biscuits, I use a mix of whole wheat and all purpose flour. I like the tenderness, but I also like a little density and the nutty flavor.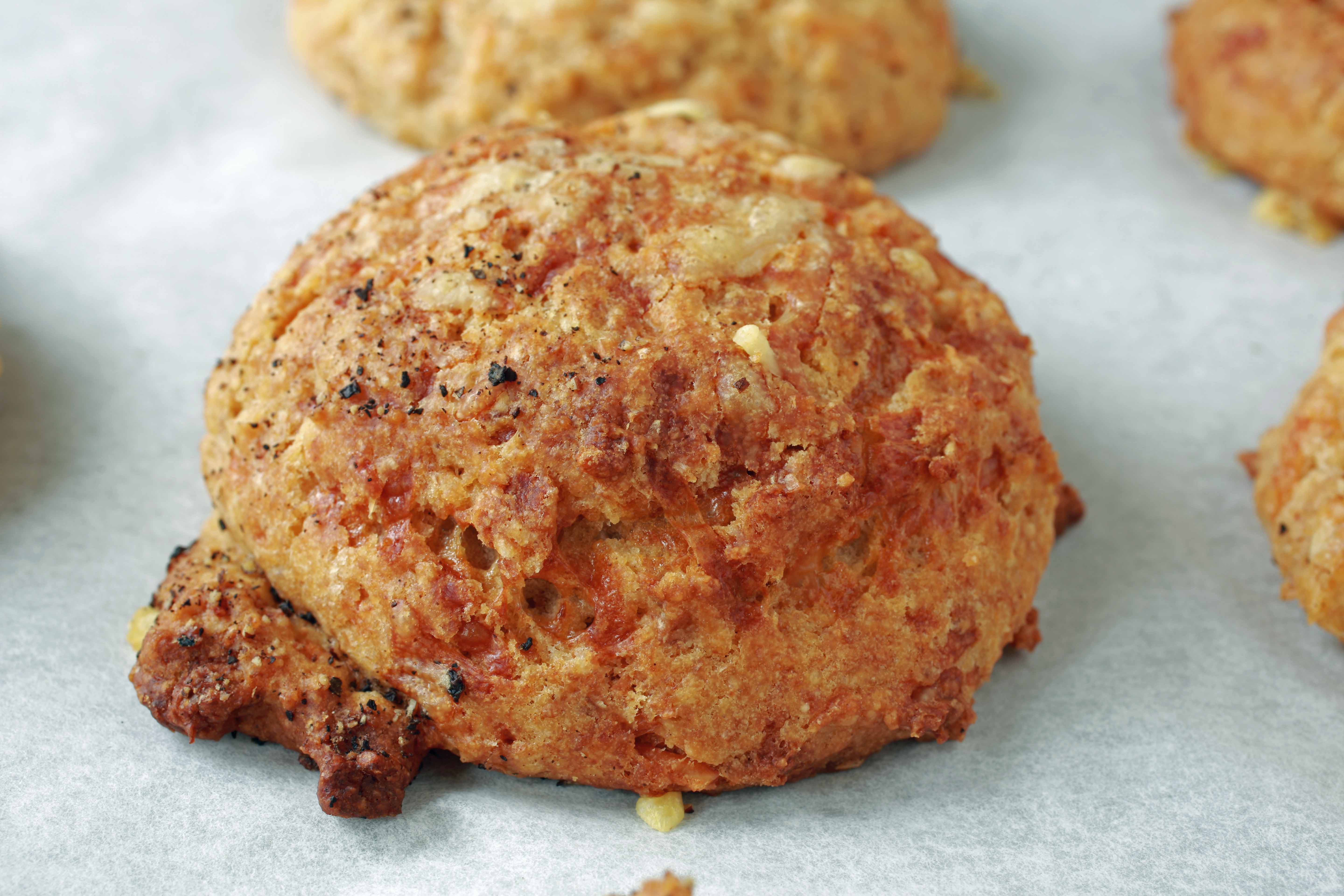 Make Drop Biscuits Sweet Or Savory
For those who are not cheese fans, a plain drop biscuit is as easy as omitting the cheese. The spices can also be omitted or changed to those you like. Chopped, fresh herbs would be a great addition, too.
A sweet version, for use with strawberries say, is also possible. Kill the cheese and spices. Add a quarter cup of sugar. Reduce the salt by half. For a real luxe experience, use cream as the liquid. No, cream is not compulsory. Skim milk will do the trick, too. Baking time will be the same. Top with the berries of your liking and enjoy. Don't forget the whipped cream!
The 'how to make drop biscuits' video is below. The full recipe follows.
Drop Biscuits with Gruyere Cheese
2017-05-18 03:48:28
A delicious drop biscuit recipe made better with cheese!
Nutrition Facts
Amount Per Serving
* Percent Daily Values are based on a 2,000 calorie diet. Your Daily Values may be higher or lower depending on your calorie needs.
Ingredients
1 cup of all purpose flour
1 cup of whole wheat flour
1 tbsp of baking powder
1 tsp of salt
¼ tsp of garlic powder
½ tsp of ancho chili powder
8 tbsp of cold butter, cubed
1 cup of grated Gruyere cheese, plus extra for sprinkling
1 cup of milk (skim works fine)
black pepper
Instructions
Preheat the oven to 400°F.
In a large bowl, mix the flours, baking powder, salt, and spices.
Add the cold butter. Using your fingers or a pastry cutter, cut the butter into the flour mixture until it is well Incorporated and the mixture looks sandy. You can also use a food processor for this.
Make a well in the center of the flour/butter mixture. Using a fork, stir in the milk until it is well incorporated.
Using an ice cream scoop or other quarter cup measure, scoop the batter out onto a parchment lined baking tray.
Season the tops of the biscuits with black pepper. Sprinkle extra gruyere cheese on top of the biscuits.
Bake for 15 to 20 minutes until golden brown and cooked through.
Serve immediately. Biscuits can be stored in an airtight container for a few days.
The Culinary Exchange http://www.theculinaryexchange.com/
Need a recipe for a classic buttermilk biscuit? Check it out here.
I hope you enjoy!
Keep Eating! Keep Innovating!
How do you make drop biscuits? Cheese or no cheese? Let us know in the comments or on Facebook.
The Culinary Exchange can also be found on Twitter, Instagram, Pinterest, Google+ and YouTube.
Come On! Follow Along!