How To Make Honey Cake
There are many cakes, but when I want something a little different or a cake/bread for breakfast that isn't blueberry, I make honey cake. A richly spiced cake full of honey flavor is perfect anytime with a good cup of coffee. With a dollop of cinnamon whipped cream, it is even better.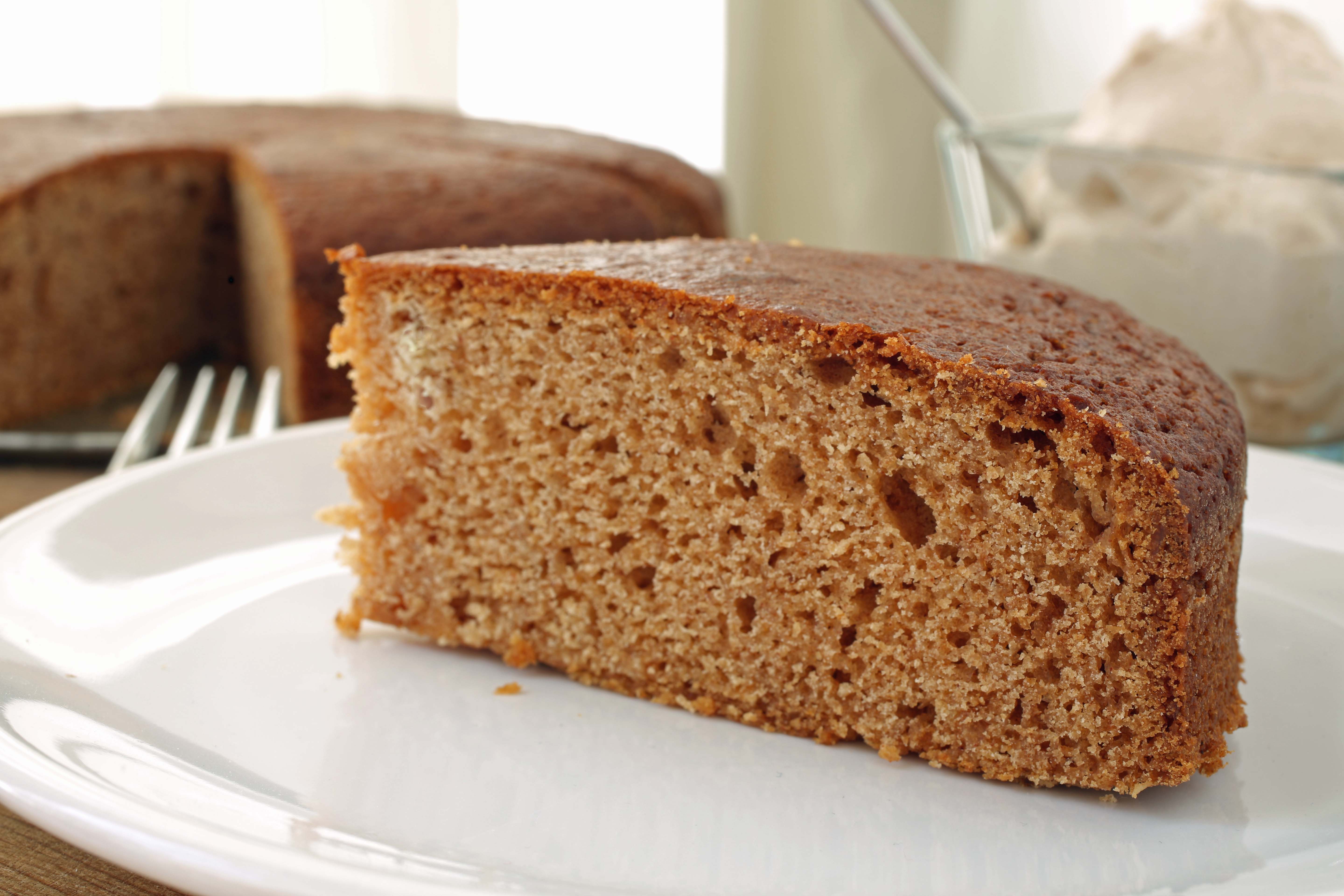 To Make Honey Cake – The Honey
There are lots of different syrupy things you could flavor a cake with,but, as you would guess, a main driver of flavor in a honey cake is the honey. I am sure all the bees appreciate this. You can use what ever honey you like. I often stick to a lighter honey and let some of the spices stand out a little. Folks around my house don't care too much for dark honey. A dark honey or one made where the bees only have access to one type of bloom – like lavender or orange blossom – would make a great honey cake. These types of artisanal honeys would bring a lot of great flavor options. Often they are a bit expensive, so this is another reason I choose a more standard honey when I make honey cake.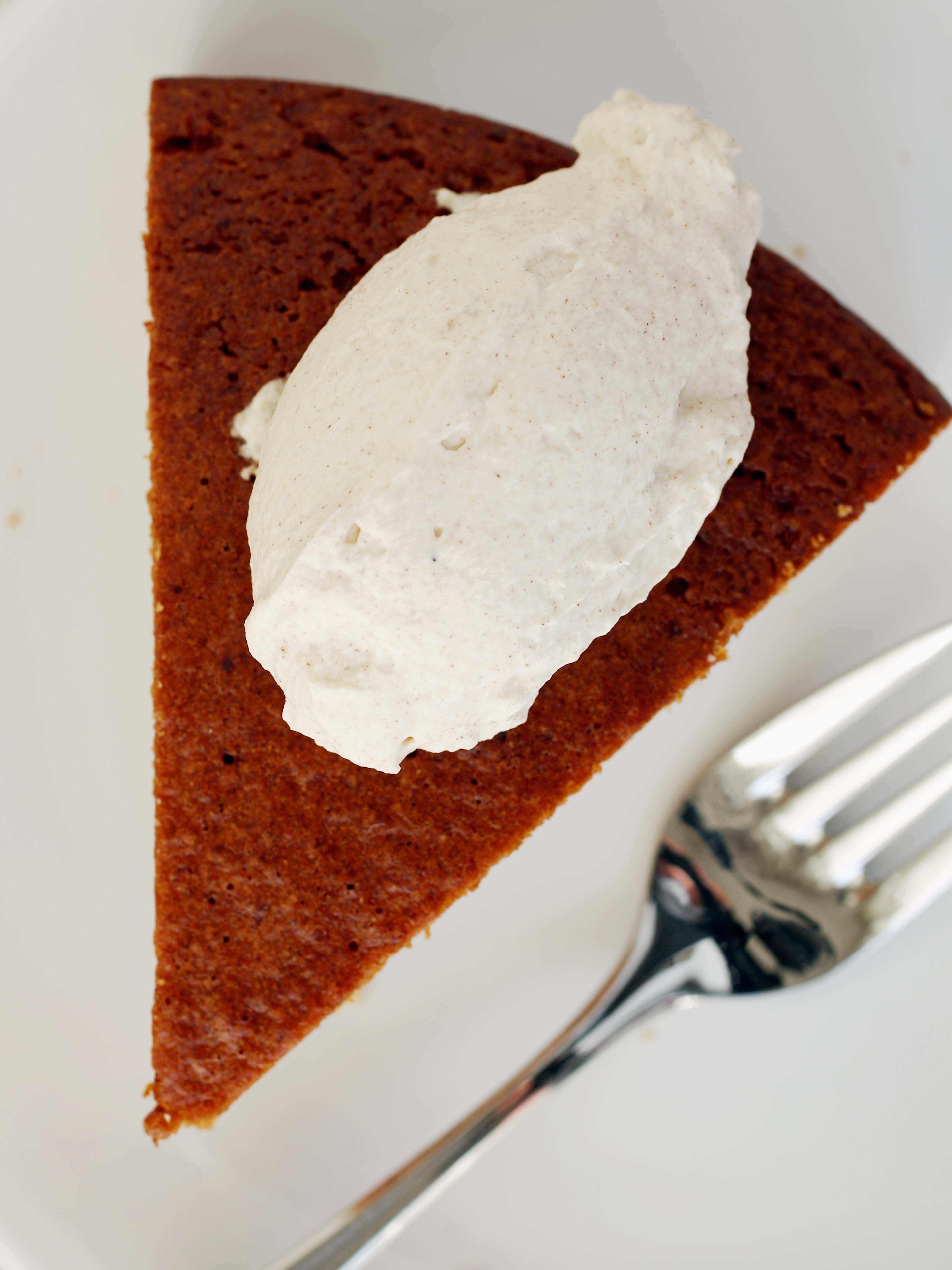 Make Honey Cake With Spice
While the honey can carry lots of flavor, we wouldn't leave it at that mostly because there are so many spices that play well with honey – cinnamon, nutmeg, ginger, etc. One thing I like to do is to add ginger syrup with the honey to bring a little depth of flavor. This type of ginger syrup is the kind you find in the jars of stem ginger. It is tasty and does well in a honey cake.
How To Make Honey Cake Moist
One struggle I have found with honey cake is making it moist. Yes, honey can absorb moisture from the air, but that might take too long. I typically like to make honey cake and serve it in the same day. To help with moisture I do 2 things – 1. I cut the flour in to the butter as part of the dry ingredients and 2. I add some vegetable oil. The first, helps with the tenderness and makes it feel more moist and the second gives nice mouth feel and the moistness we expect from a good cake.

Top Honey Cake With Whipped Cream
I mostly eat honey cake for breakfast, but when it is intended for dessert, cinnamon whipped cream is a delicious accompaniment. The extra cinnamon and vanilla in the whipped cream do well with the cake and it is nice to have a topping that adds a little extra richness.
The 'how to make honey cake' video is below. The full recipe follows.
Honey Cake with Cinnamon Whipped Cream
2017-05-04 05:27:16
Serves 12
A Tasty honey cake for anytime of year.
Nutrition Facts
Amount Per Serving
* Percent Daily Values are based on a 2,000 calorie diet. Your Daily Values may be higher or lower depending on your calorie needs.
Dry Ingredients
2 cups of flour
2 tsp baking powder
1 stick of cold butter, cubed
¼ teaspoon of salt
¼ cup of brown sugar
1 tsp of cinnamon
¼ tsp of cardamom
¼ tsp of ground clove
½ tsp of nutmeg
Wet Ingredients
2 eggs
1 tsp vanilla
¾ cup of honey
⅓ cup of ginger syrup
3 tbsp of vegetable oil
For The Whipped Cream
1 cup of whipping cream
2 tbsp of honey
1 tsp vanilla
½ tsp cinnamon
Instructions
Preheat the oven to 350°F.
Butter and flour a 9 inch springform pan.
In a large bowl, mix the flour and baking powder.
And the cubed butter and cut the butter into the flour until the butter is fully incorporated into the flour and looks sandy.
Add the salt, brown sugar and spices to the butter/flour mixture. Mix well with a fork.
In a medium bowl, using a fork, mix the eggs, honey, ginger syrup and vegetable oil until well combined.
Make a well in the flour and butter mixture. Pour in the wet ingredients. Stir until just combined.
Pour the batter into the prepared pan.
Bake at 350F for 50 to 55 minutes or until a toothpick inserted into the center of the cake comes out clean.
Let the cake cool in the pan. Remove the ring and serve.
Just before the the cake is ready to serve, whip the whipping cream. In a large bowl, add all the whipped cream ingredients and whip with a whisk or hand mixer until stiff peaks form.
The Culinary Exchange http://www.theculinaryexchange.com/
I hope you enjoy!
Keep Eating! Keep Innovating!
Do you make honey cake? Let us know in the comments or on Facebook.
The Culinary Exchange can also be found on Twitter, Instagram, Pinterest, Google+ and YouTube.
Come On! Follow Along!