How To Make Quick Bread
I like to make quick bread. I am a bit baffled by the name as I always feel that when I make quick bread I am making cake. Cake you bake in a loaf pan can still be called cake. I am sure some talking head or key opinion leader out there somewhere can clarify this, but blah blah blah. I especially like to make quick bread with fruit. Blueberry is nice. It is like eating a loaf of blueberry muffin. A loaf of blueberry quick bread is nicer as there is more surface area to spread butter and lemon curd on. Yum!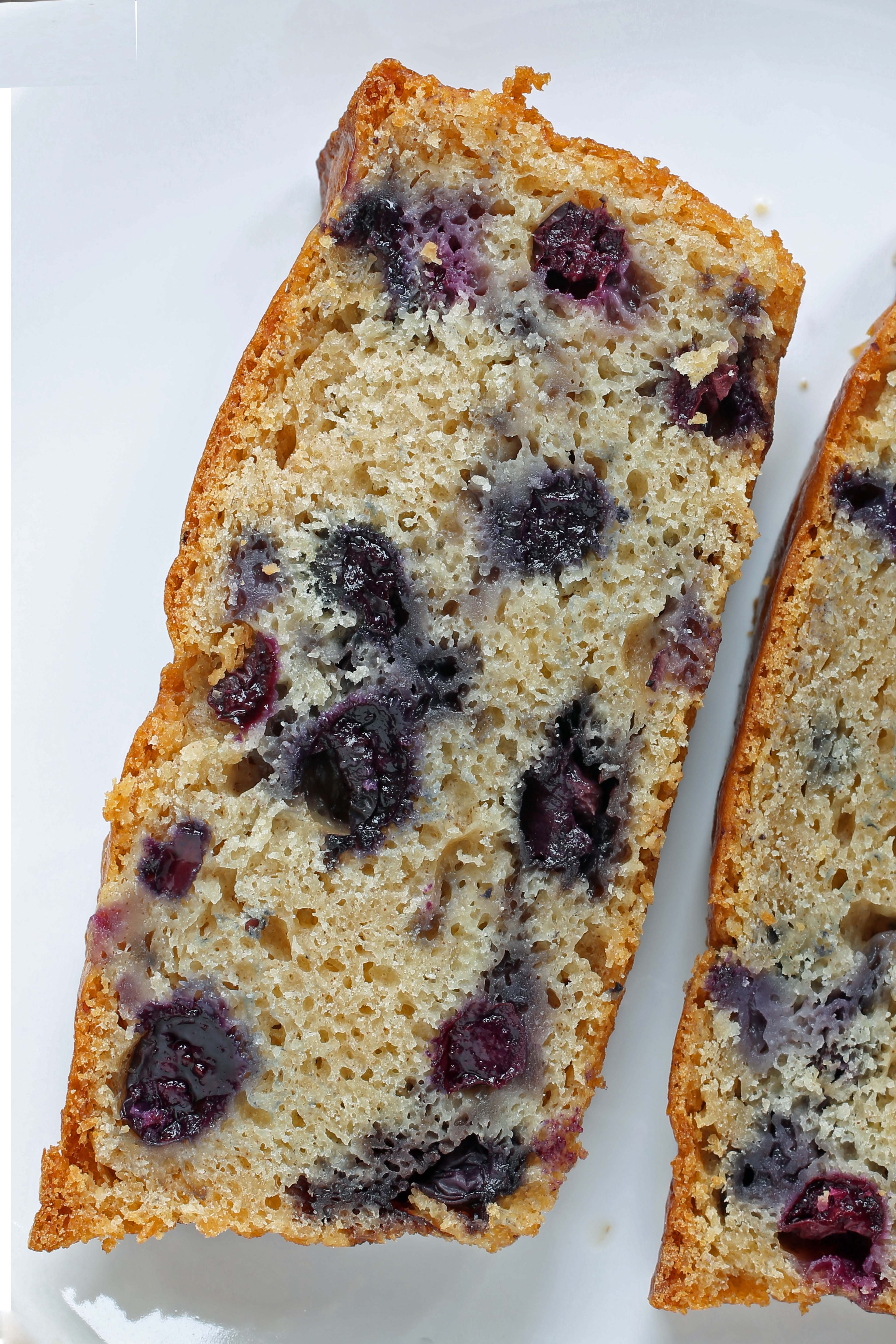 Make Quick Bread With A Tender Crumb
Of course, one of the best things about making quick bread is the ease. No yeast raising is needed and you can mix the batter pretty quickly. I like to take an extra step when I make quick bread and cut any butter in the recipe into the flour first. This helps make the quick bread a little bit "short" (you know -short as in shortcake – where gluten formation is hindered) and, therefore helps ensure a tender moist crumb. No, you don't have to do this, but I think it really adds to the texture as some quick breads are a bit too dense. By cutting in the butter there is tenderness without giving up good moisture.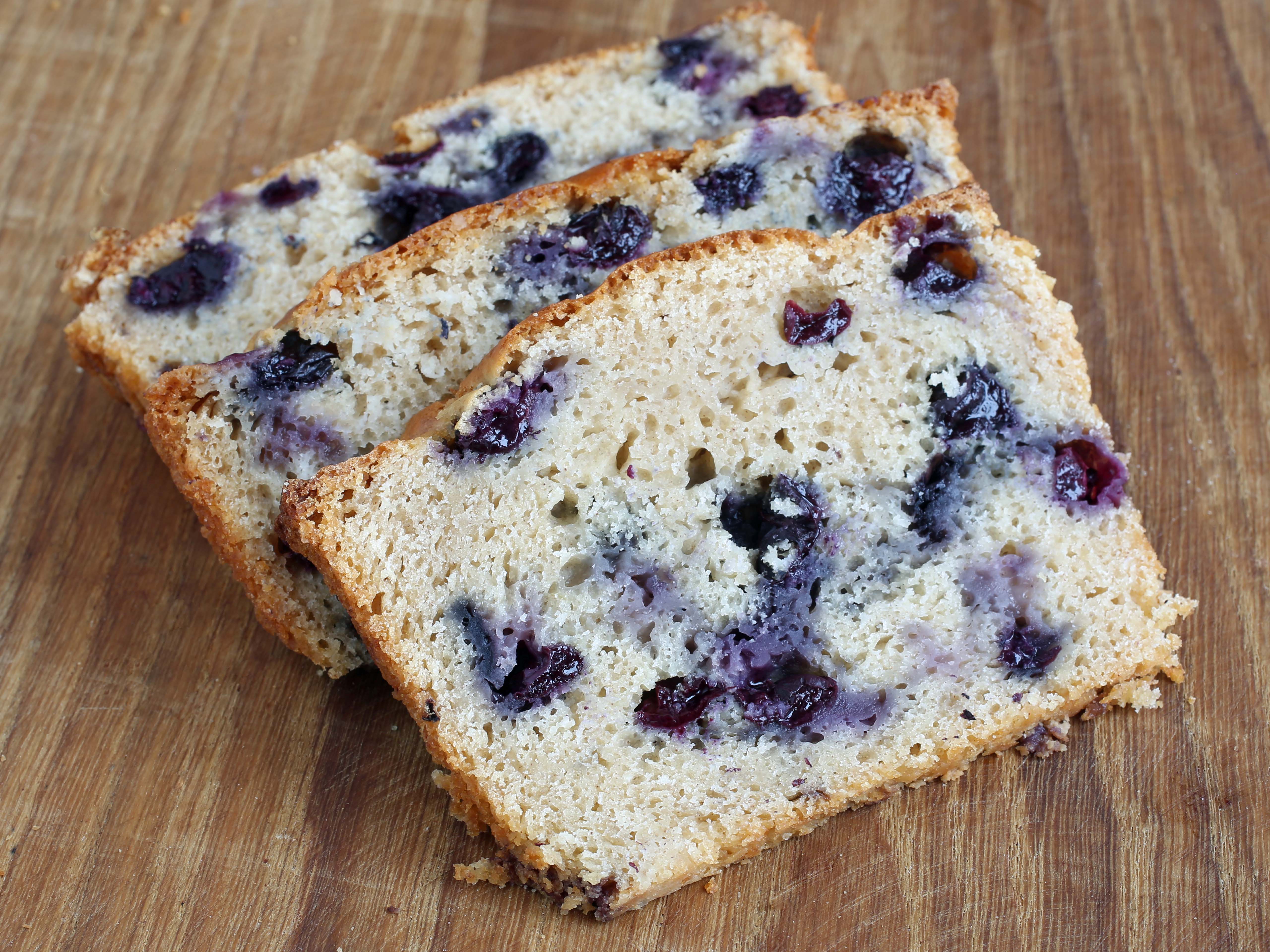 How To Make Quick Bread – The Fruit
There are endless ways to add fruit to your quick bread. Blueberries are one of my favorite fruits to add to a quick bread. That blueberry taste is is one of the best ever. There is a trick to making blueberry dishes – don't forget a dash of cinnamon! And really, only a dash. Cinnamon has a magical ability to bring out the blueberry-ness of blueberries. When i make a quick bread with blueberries or other fruit, I always try and identify a spice act will help the fruit out. Sometimes fruits need help bringing their subtle flavors forward – spice can help.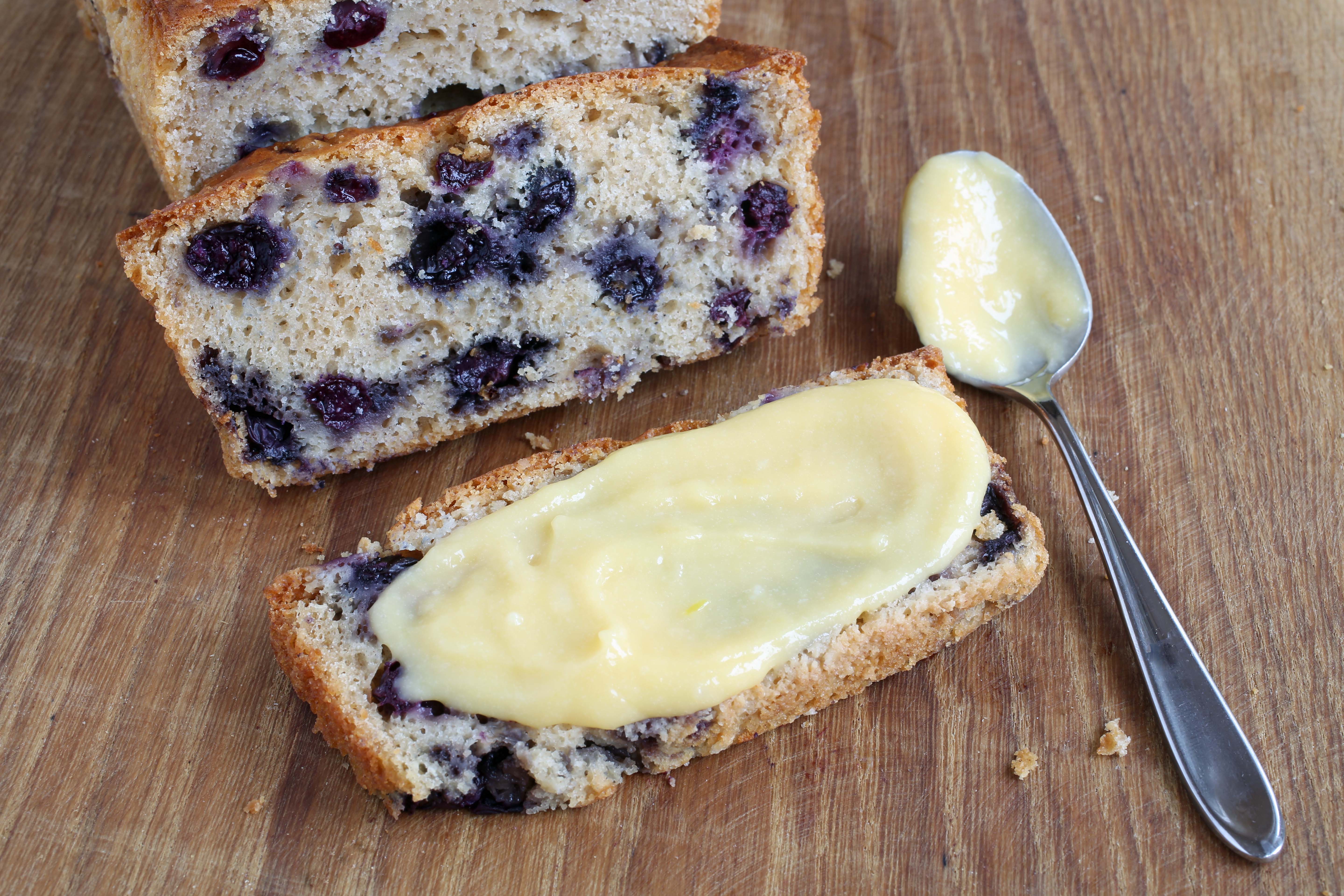 When I Make Quick Bread My Fruit Sinks!
It happens to the best of us. You bake up your quick bread and the fruit sank to the bottom. No, this is not the end of the world. It means that your batter may not have been dense enough. No, shaking your fruit in flour won't help you. The best thing to do is add a little extra flour to the batter and make sure the batter is mixed well with the fruit well dispersed.
The "How To Make Quick Bread with Blueberry" is below. The full recipe follows!
Blueberry Quick Bread
2017-02-07 04:17:35
Serves 10
A simple and delicious blueberry quick bread with a very tender crumb!
Nutrition Facts
Amount Per Serving
* Percent Daily Values are based on a 2,000 calorie diet. Your Daily Values may be higher or lower depending on your calorie needs.
Ingredients
2½ cups of flour
1 tsp of salt
3 tsp of baking powder (about 1/2 oz)
6 tbsp of cold, unsalted butter
1/2 cup of sugar
1/2 tsp cinnamon
1 1/2 cup of blueberries
Wet Ingredients
2 eggs
3/4 cup milk
1 tsp vanilla
Instructions
Preheat the oven to 350F.
Butter a 9 inch loaf pan.
Wash the blueberries and pat dry.
In a large bowl sift together the flour, salt and baking powder.
Cut the cold butter into small cubes. Add the butter to the flour mixture and cut the butter into the flour using your fingers, a pastry cutter, a fork or food processor until the mixture has the texture of course sand.
Move the butter/flour mixture to a medium bowl.
Add the sugar to the flour mixture and stir it in with a fork.
Add the cinnamon and mix well.
Add the blueberries and stir them in well.
In another bowl, whisk the eggs, milk and vanilla.
Pour the egg mixture into the flour mixture stirring with a fork until well mixed.
Pour /scrape all the batter into the prepared pan.
Bake for about 45-60 minutes. The outside should be golden brown and a knife or toothpick inserted into the center should come out clean.
Let cool 5 minutes in the pan. Turn the cake onto cooling rack and cool completely.
Serve with butter, jam, and/or lemon curd.
The Culinary Exchange http://www.theculinaryexchange.com/
You should try this bread with homemade butter! So delicious. So dangerous!
I hope you enjoy!
Keep Eating! Keep Innovating!
What is your favorite quick bread recipe? Let us know in the comments or on Facebook.
The Culinary Exchange can also be found on Twitter, Instagram, Pinterest, Google+ and YouTube.
Come On! Follow Along!