How To Cut Butter Into Flour
There is much to be said about tender, flaky baked goods. Nobody likes a heavy biscuit or a bad soda bread. One of the foundation techniques to achieve baking greatness is to understand the cutting of butter into flour. Even making something as simple as a streusel topping requires this knowledge. I often use this technique to help make my cakes and quick breads (applesauce or even banana bread) moist and dense, too! Here are 4 ways to cut better into flour to help you be the best baker you can be!
How To Cut Butter Into Flour – Considerations
1 – The reason for cutting butter into flour is to slow or hinder gluten formation. This leads to tender baked goods.
2 – Make Sure The Butter Is Cold. Cold butter coats flour and the cold also hinders gluten formation. Melted butter will hinder gluten formation too, but usually for tender, flaky baked good, cold butter is required.
3 – When cutting butter into flour, work them together until the texture is sandy looking and there are no lumps.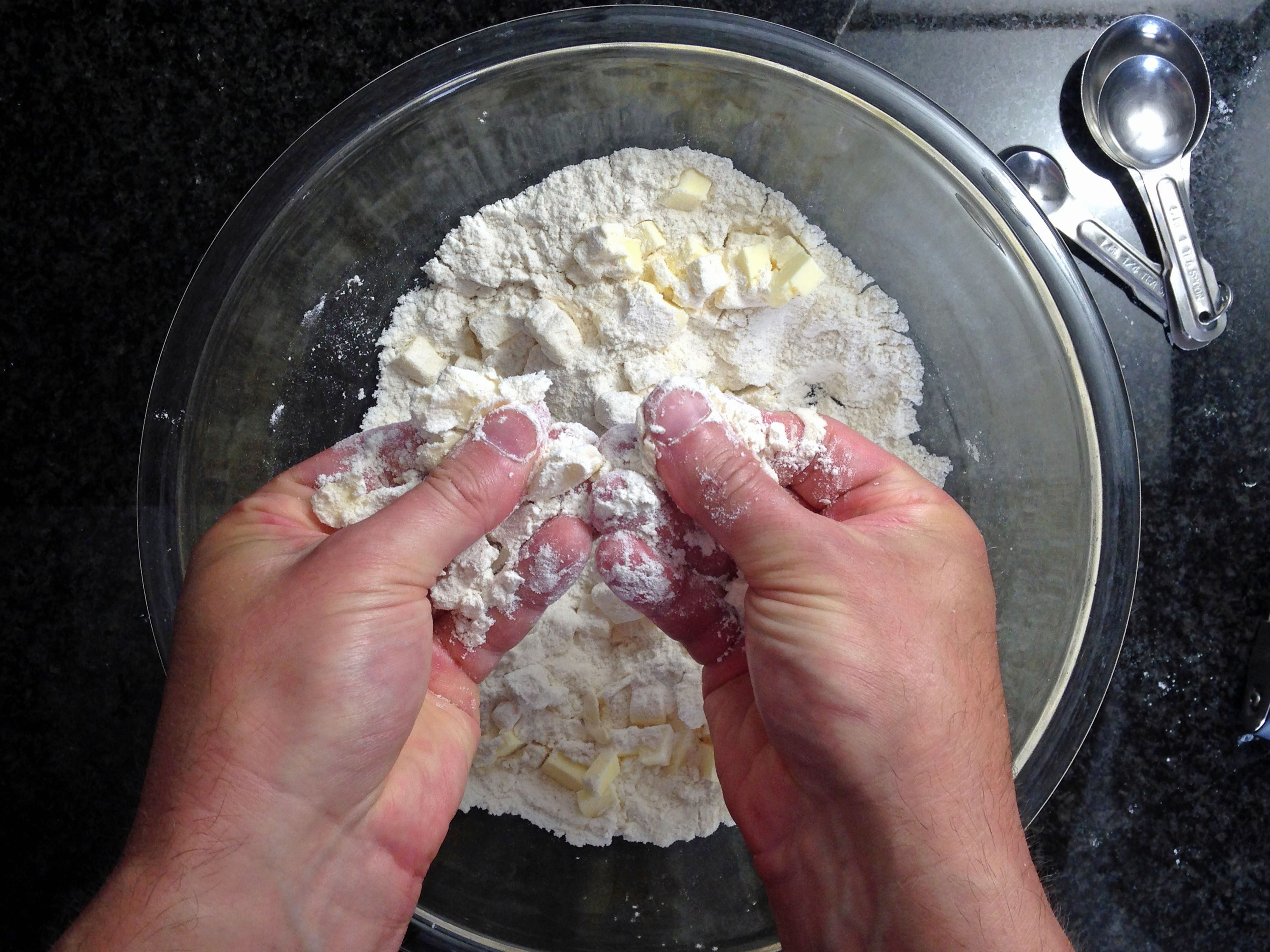 How To Cut Butter Into Flour: Method 1 – With Your Fingers
The easiest way to cut butter into flour is with your fingers. It is simple, effective and cheap – no equipment required! Simply rub the butter into the flour with your fingers. Be quick! You don't want to heat the butter and flour mixture with your warm hands! Rub, drop, rub some more…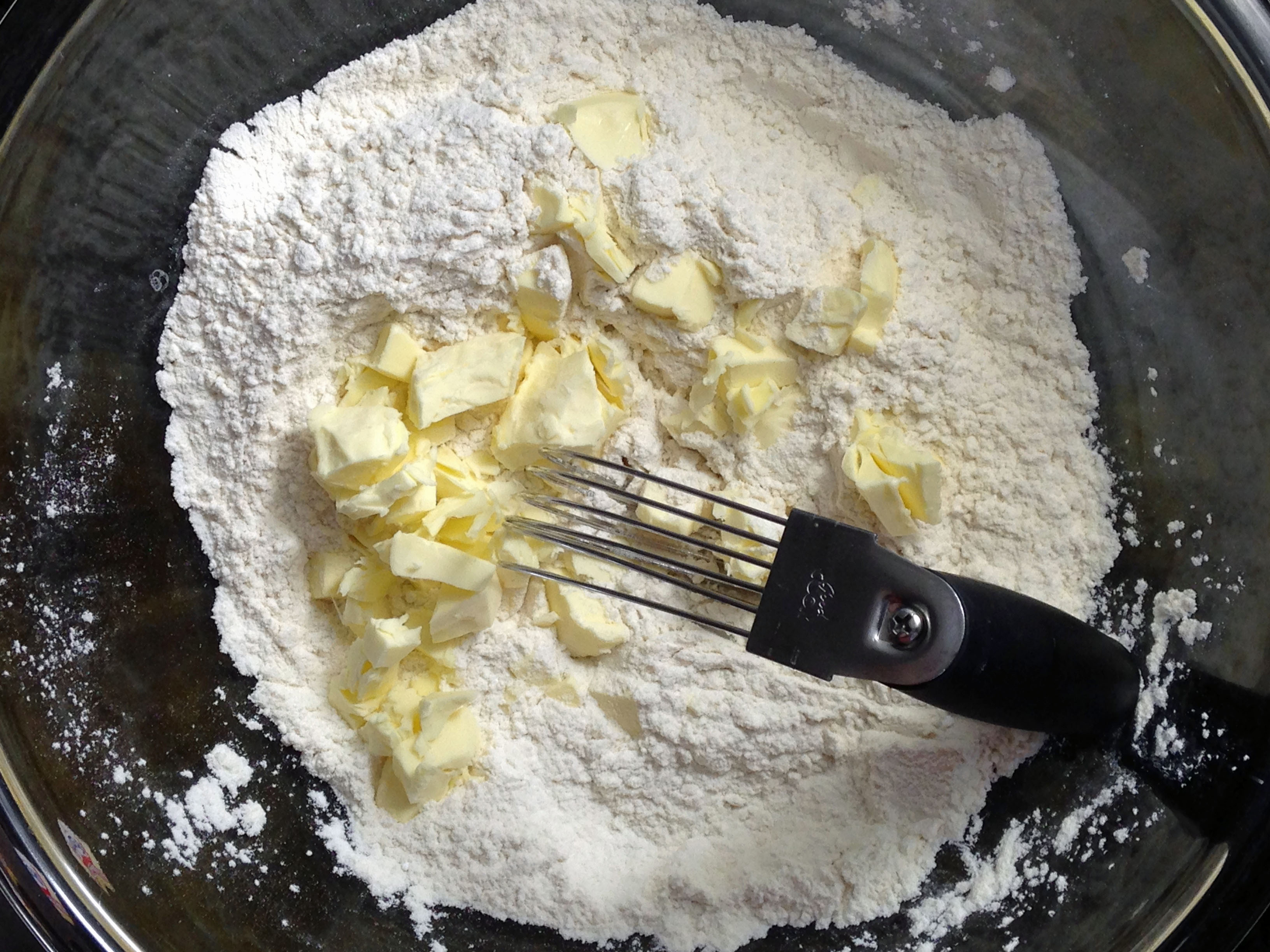 How To Cut Butter Into Flour: Method 2 – With A Pastry Cutter
A pastry cutter makes the job of cutting butter into flour easy, too. A pastry cutter is made to do the job and it doesn't really cost that much money. The blades simply push the butter and flour together making easy work of it! The cutter can be put in the dishwasher when done.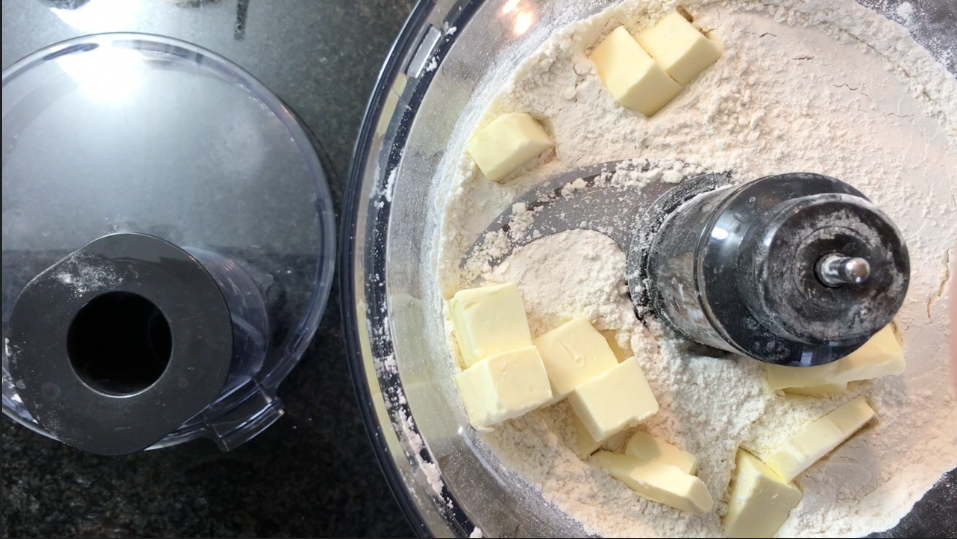 How To Cut Butter Into Flour: Method 3 – With A Food Processor
While this is an easy method, it does get more expensive. You do, after all, have to own food processor with a blade attachment. The blade makes very easy work of the job. Some care needs to be taken with the food processor because it will get warm when it is used. For the best pastry, the butter and flour should stay cold! Therefore, if you are using a food processor, be sure to pulse the butter and flour together. Don't just let it run. Of course, using a food processor also means a little extra clean up. The bowl, the top, the blade, the shaft thing that holds the blade all have to be cleaned after use. Not a big downside, but it is extra work.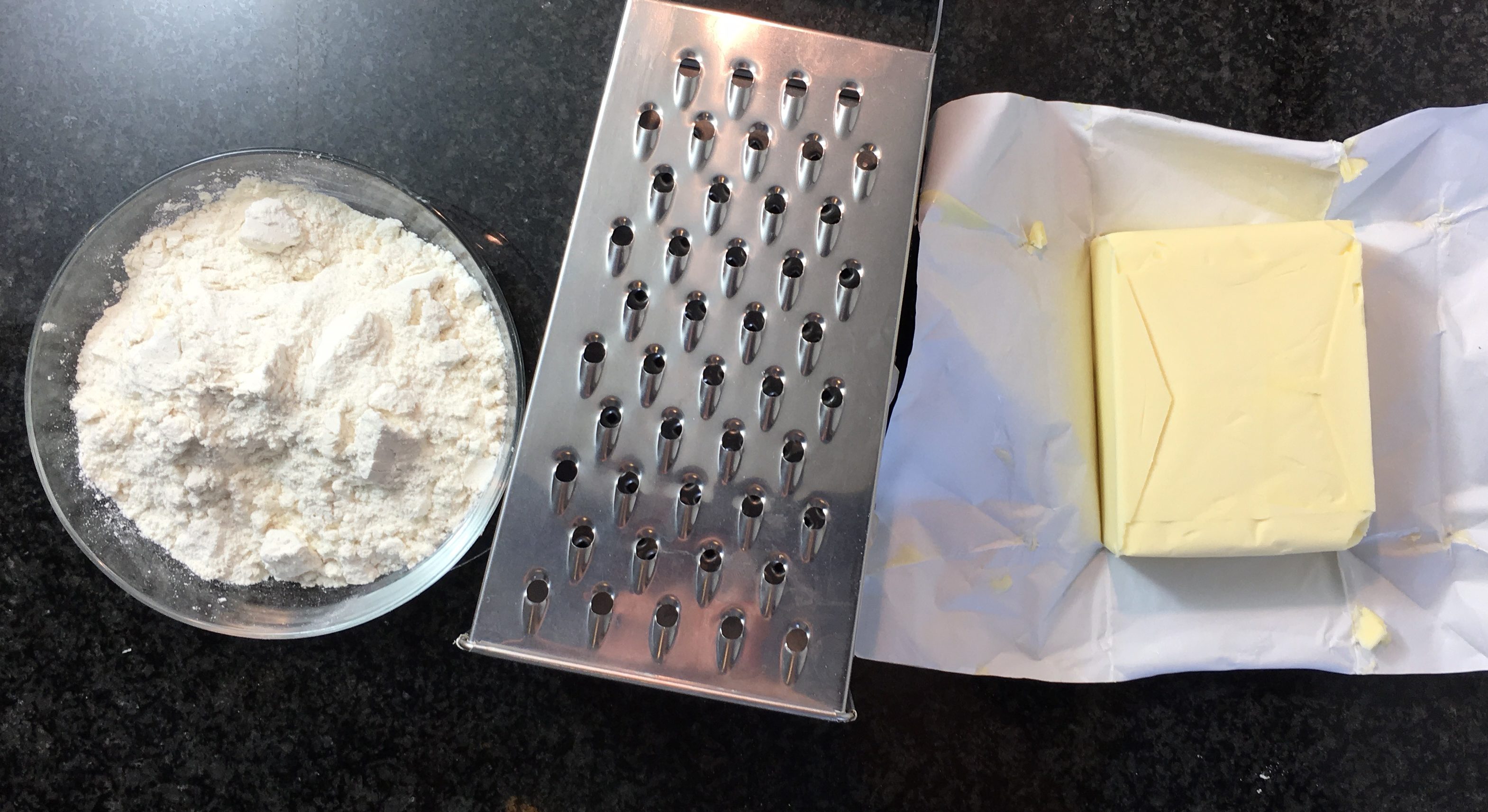 How To Cut Butter Into Flour: Method 4 – With A Box Grater
I am not a big fan of the box grater method. This is where the butter is grated on the box using the large grater holes. The flour is then tossed into the butter. The whole idea behind cutting butter into flour is that the grains of flour get coated with butter. This slows the formation of gluten. In the box grater method, only butter gets coated with flour. If the flour is then worked into the butter, that is a different story, but then why not just use your fingers and skip having to wash the box grater?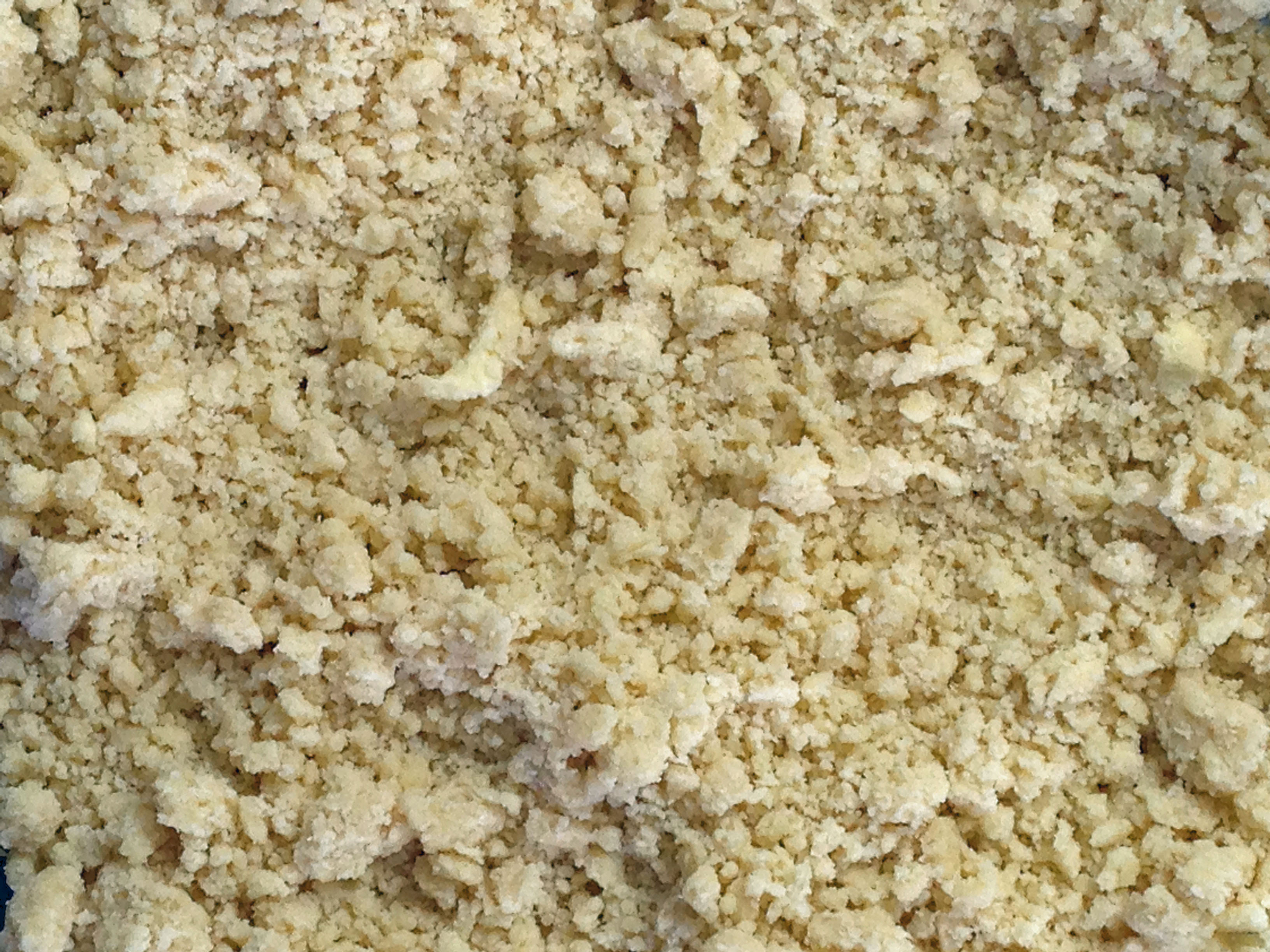 The 'How To Cut Butter Into Flour' Video is below.