It doesn't get much simpler a recipe than that of the infamous pound cake. One pound of each of the four standard ingredients: Flour, butter, sugar and eggs. Weigh it out, mix it up and bake. Straight forward, right?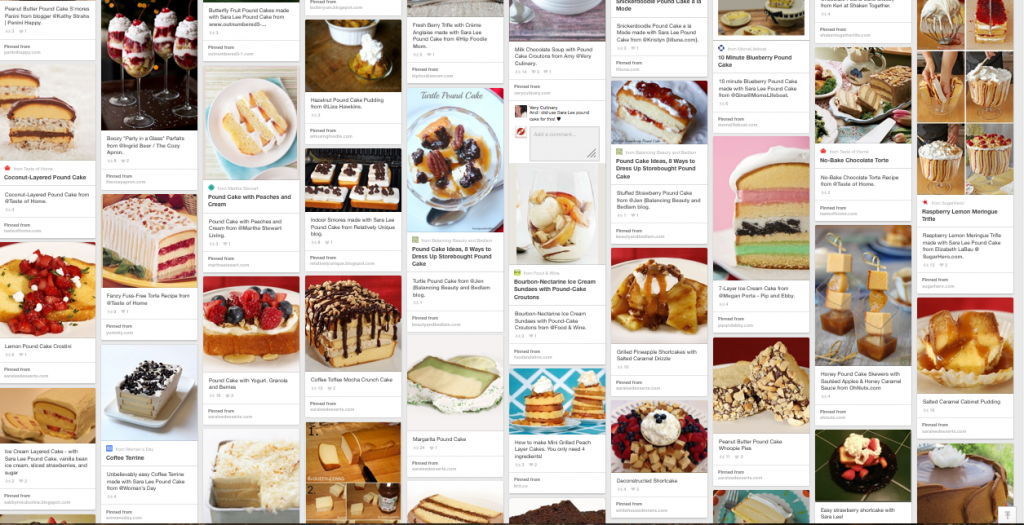 If you can whisk a bowl of ingredients, you can make pound cake. Of course it takes a bit of finesse to make it fluffy, ensure the ingredients are added in the right order and to get the cooking time right, but it isn't rocket science.
In fact, it's these kind of recipes we love at The Culinary Exchange because getting the basics down is so straight forward. Once you have the tools to make a pretty fantastic – yet inspiring simple – cake, you have the ability to take that experience to the next level; You have the opportunity to create something new!
The amount of ways you can personalize a pound cake are infinite and limited only by your imagination. I always like to think of flavor combinations I enjoy and then work them into baking. For example, chocolate and mint. Or salted caramel. Or even better yet – and primed for the coming warmer months – lavender and strawberries!
Making a unique pound cake can easily start on top of the cake with nuts, herbs, edible flowers or icings but once you get more comfortable, you can incorporate those same elements, along with dried fruit, flavor extracts like almond or vanilla, or pureed fruit or veg like applesauce, bananas or dare I say … beets? …. into the cake mixture before it's cooked to generate real WOW moments. Of course, adding more liquid to a mix will require a bit of experimentation with flour as well because you'll need to find the right moisture/dry balance.
The same can be said if you substitute oil for the butter, chickpea flour for the wheat flour, maple syrup or honey for the sugar. The possibilities are endless!
…And imagine the experiences, flavors and textures once you get it right!
Is it possible to innovate to the extent that pound cake is no longer pound cake? It's simply, cake? Of course. But who cares? Rules were meant to be broken and like other social inventions like language, behavior and art, cooking is always highly interpretive. It lends itself incredibly well to reinvention.
So allow your ideas to take you to new culinary experiences. Add, subtract, substitute and change elements of the classic pound cake! And still call it that: Pound cake. You own that power in your kitchen – and it's incredibly inspiring.
6 Pound Cake Recipes to Inspire You:
Bay Leaf Pound Cake via The Kitchn
Vanilla Bean Pound Cake via Baking Bites
Meyer Lemon Pound Cake via Just One Cookbook
Chocolate Pound Cake via Southern Bite
Grand Marnier Soaked Pound Cake Parfaits via The Cozy Apron
Pumpkin Ginger Pound Cake with Maple Cream Chees Glaze via Tracey's Culinary Adventures
What do you think? Can enough innovation in the kitchen obliterate the rules? Do we need guidelines and basics? How comfortable are you with baking? Have a great pound cake recipe for us? We'd love to hear from you! Comment below or leave a comment on our Facebook Page and get in on the conversation!
The Culinary Exchange can be found on Facebook, Twitter, Instagram, Pinterest, Google+ and YouTube.
Come on! Follow Along!