How To Make Waffles
I am a little undecided when I make waffles – more cakey or more crispy. When I think of the frozen waffles I was raised on, it never really struck me as clear if these were supposed to be crispy or not. It was only clear from the commercials that there would always be someone trying to take it from me and that someone should do the passive aggressive thing and grab the waffle but then just release it to the true owner. I lean toward the cakey-fluffy waffle as these waffles tend to be more hearty and do a better job of soaking up the maple syrup.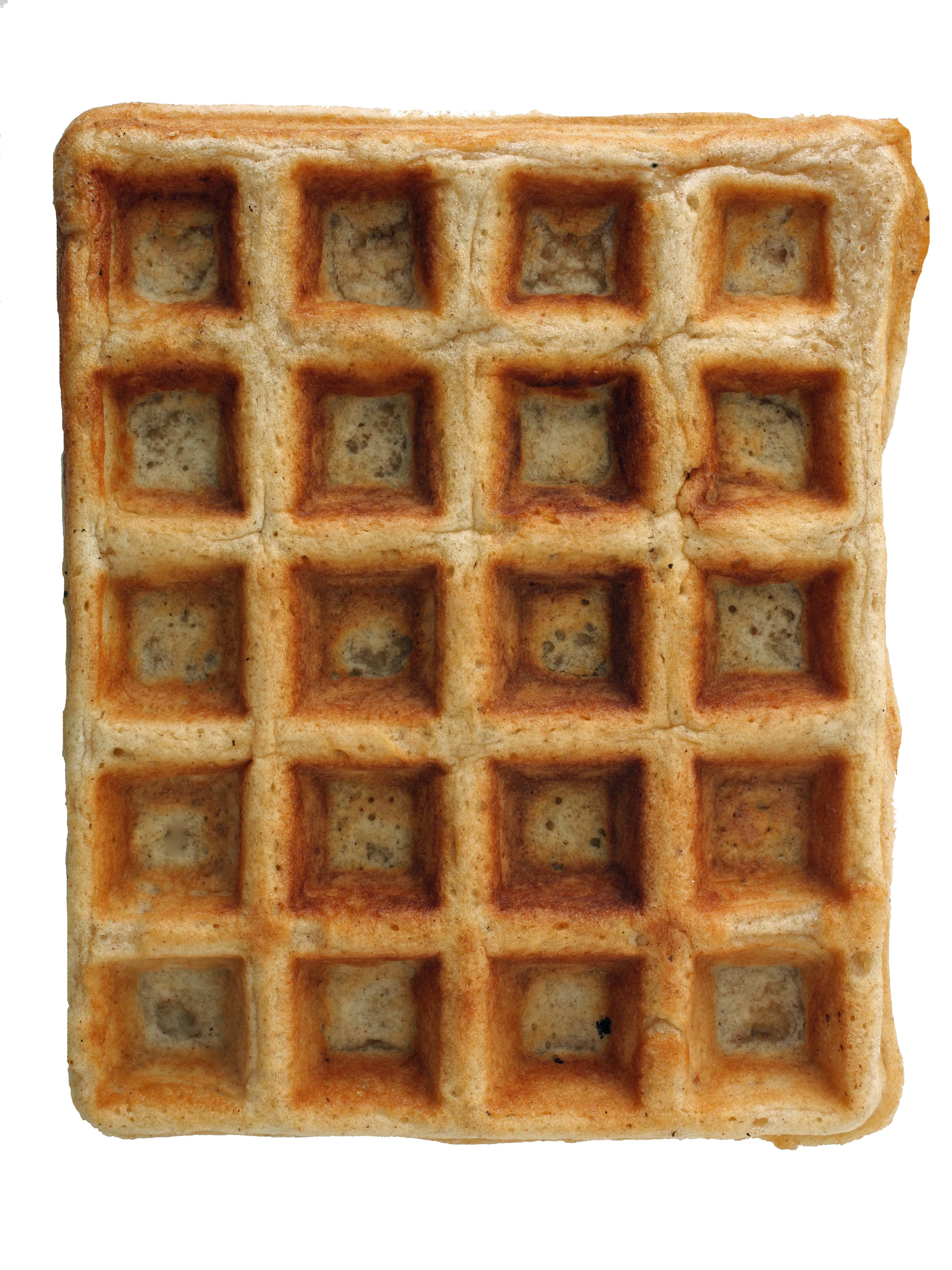 How To Make Waffles Cakey
Let's get right down to business – it is easy to make waffles. As with many things that require a batter, the maker is faced with mixing dry ingredients together separately from mixing the wet ingredients together then mixing the wet and dry ingredients. The biggest difference in most waffle recipes is how you handle the eggs. To make waffles cakey, just use the eggs as a regular wet ingredient, mixing the whole egg right into the milk or other liquids involved. For crispy waffles, the eggs should be separated, the egg whites beaten stiff (I recommend beating the egg whites with the sugar from the dry ingredients to help stabilise the foam) then folded into the batter after the wet and dry ingredients are combined. This is a sure fire way to a cripsy waffle. But, as noted, I lean toward cakey so no extra egg work.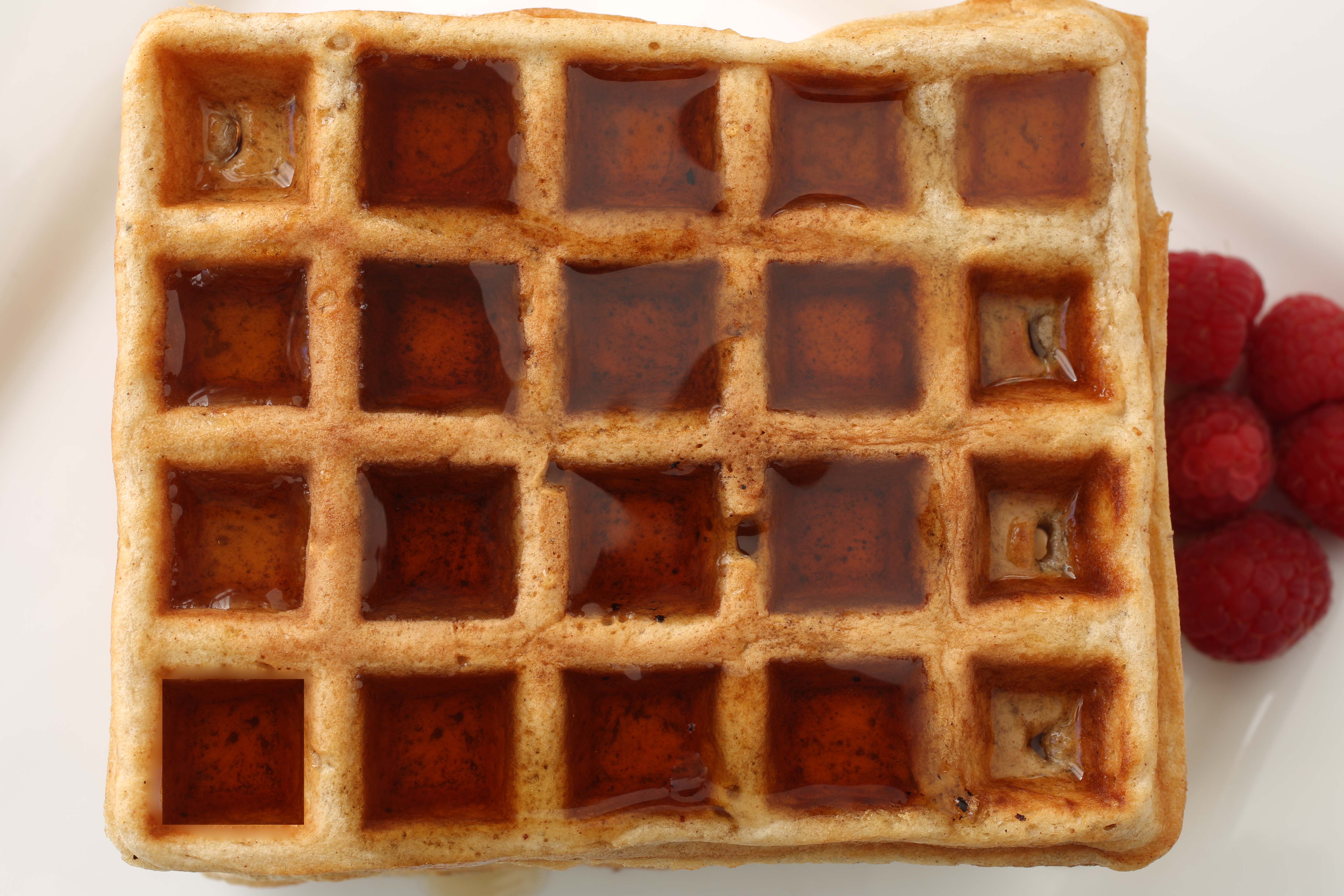 How To Make Waffles – The Spice
For the most part, a waffle batter is pretty plain. Plain is just another way of saying that waffles (or pancakes) without any added flavor could end up tasting like baking powder. That would be bad. This is an opportunity to add a lot of different flavors. I always find that any good baking powder raised batter can use just a dash of cinnamon and nutmeg to make sure any baking powder taste is covered nicely. Some vanilla in the wet ingredients is a good idea, too. These subtle additions will do a lot to bring out more flavors in the maple syrup. If you are feeling adventurous, try it with ginger syrup. You won't be disappointed!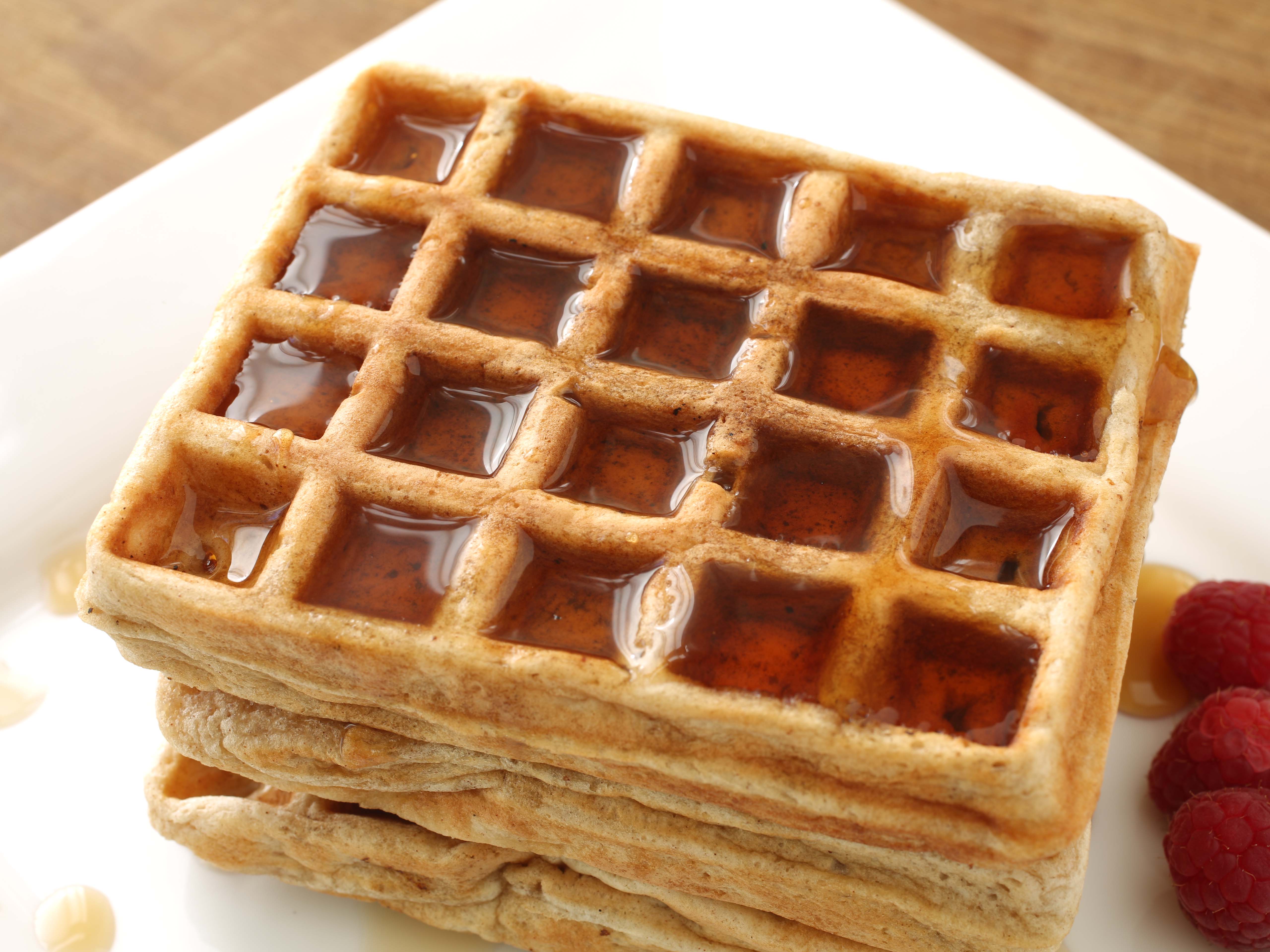 How To Make Waffles – The Yogurt?
One odd thing is that lately I have been on a real bender to just try and put greek yogurt into everything. It happened with the lemon pound cake, too. Greek yogurt helps bring some tenderness and moistness to the waffles. It is strange, but I like the idea of getting some added protein into things without added fat, too.
The "how to make waffles" video is below. The full recipe follows.
How To Make Waffles
2017-03-30 12:51:16
A simple and delicious waffle recipe to make waffles that are a little more cakey and fluffy vs light and crispy
Nutrition Facts
Amount Per Serving
* Percent Daily Values are based on a 2,000 calorie diet. Your Daily Values may be higher or lower depending on your calorie needs.
Dry Ingredients
2 cups of flour
3 tbsp sugar
1 tsp baking powder
½ tsp baking soda
1 tsp cinnamon
½ tsp nutmeg
Wet Ingredients
1 cup of skim milk
6 oz fat free greek yogurt
4 tablespoons melted butter
3 eggs
1 tsp vanilla
Instructions
Pre-heat a waffle iron according to the manufacturer's instructions.
Pre-heat the oven to 200F.
In an large bowl, whisk all the dry ingredients together until they are well combined.
In another medium bowl, whisk together all the wet ingredients until they are well combined.
Whisk the wet ingredients into the dry ingredients until they just come together. Don't worry about any lumps.
Spray the waffle iron with non stick spray. Ladle batter into the waffle iron according to the manufacturer's instructions - usually about a half cup of batter per waffle. Cook the waffle through to your liking using the desired waffle iron settings. Continue to make waffles until all the batter is used. Place the waffles on a baking tray and keep the waffles warm in the oven as they are cooked.
Serve hot with butter and maple or ginger syrup.
The Culinary Exchange http://www.theculinaryexchange.com/
I hope you enjoy!
Keep Eating! Keep Innovating!
How do you make waffles – cakey or crispy? Let us know in the comments or on Facebook.
The Culinary Exchange can also be found on Twitter, Instagram, Pinterest, Google+ and YouTube.
Come On! Follow Along!