How To Make Vegetable Dip
Historically, the family's favorite dip came from a pack of onion soup and a pound of sour cream. Slather that onion dip on to a ruffled or wavy potato chip, maybe a carrot stick, and you were on the path to salty, deliciousness. That is still a dip I look forward to. There is a vegetable soup version of this where the onion soup packet is replaced with, you guessed it, the vegetable soup packet. Most of the vegetable dips I have come across never seem to have had that much vegetable in them, much like that soup packet. But that does not have to be the case. When we consider how to make a vegetable dip, we should be aware that we can make one that is full of vegetables – and it is easy to make and so delicious!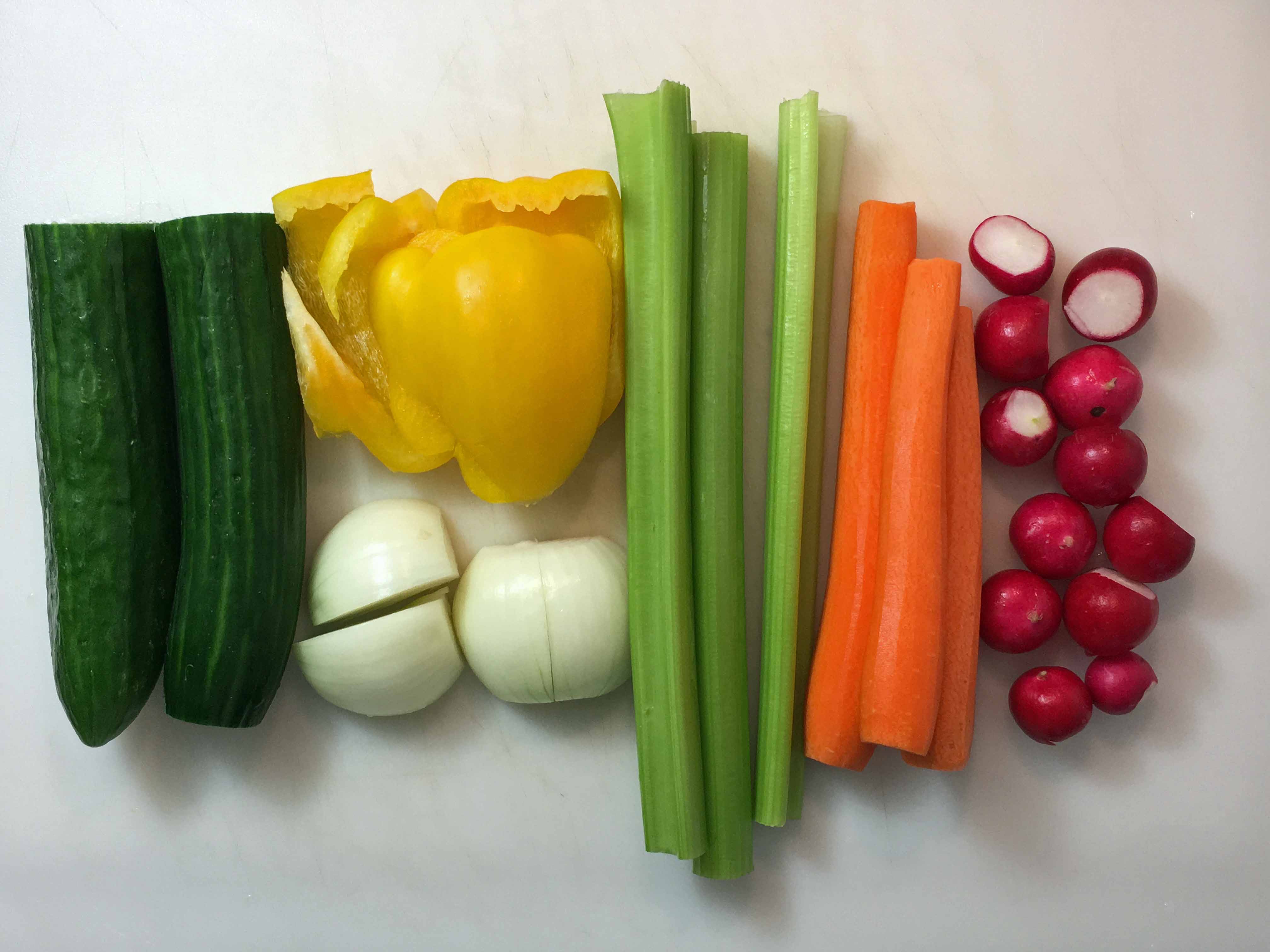 How To Make Vegetable Dip -The Bottom Line On Top
Let's first get to the heart of the matter – how can we make a vegetable dip that is chock full of vegetables? The formula is simple – choose a bunch of vegetable, and I mean a big bunch, that will taste good together, grind the dickens out of them together, give them a squeeze, then bind the whole thing together with something creamy and finally, season it up.
How To Make Vegetable Dip -The Vegetables
So, which vegetables then? As indicated above, any that taste good together will work great. The recipe below uses carrot, onion, pepper, celery, radish, and cucumber. It is sort of summmer-y. Of course, there is no reason why tomato couldn't be worked in, maybe fresh corn, celery root or spicy peppers. Maybe even jicama? Of course, a fall theme could be worked up like pumpkin, parsnip, turnip, etc. All of the vegetables are cleaned, peeled where necessary, then ground up. I use a food processor with the finest grater attachment/disk. Any way to grate them will work.
How To Make Vegetable Dip -The Squeeze
Because all the vegetable goodness is going to be bound with something creamy, we want the creaminess not to be diluted. The vegetables will exude a lot of juice. This should be drained – squeezed out even – to help make the creaminess the best it can be. A colander works, as does some cheese cloth. Don't throw the juice away – use it in a vegetable broth or sauce.
How To Make Vegetable Dip -The Creaminess
Every dip should be creamy. For this dip we need something creamy, but also something that has some good binding power. Cream cheese pops into mind for this and it really works well. It also happens to have a nice tangy, but mild taste that brings out the vegetable flavor. What more could we ask for? The vegetable are literally mixed right into the cream cheese – YUM! Looks pretty, too!
How To Make Vegetable Dip -More Flaovrs
The vegetable and cream cheese is nice together, but we can't just leave it at that. Salt and pepper are compulsory, but even more can be done. The addition of parsley adds a great freshness (so would cilantro or basil). A nice scoop of fennel seed is also a great addition. Those little seeds pop releasing a nice anise flavour that is perfect for a vegetable dip. The addition of a little garlic powder and a few dashes of hot sauce round it out.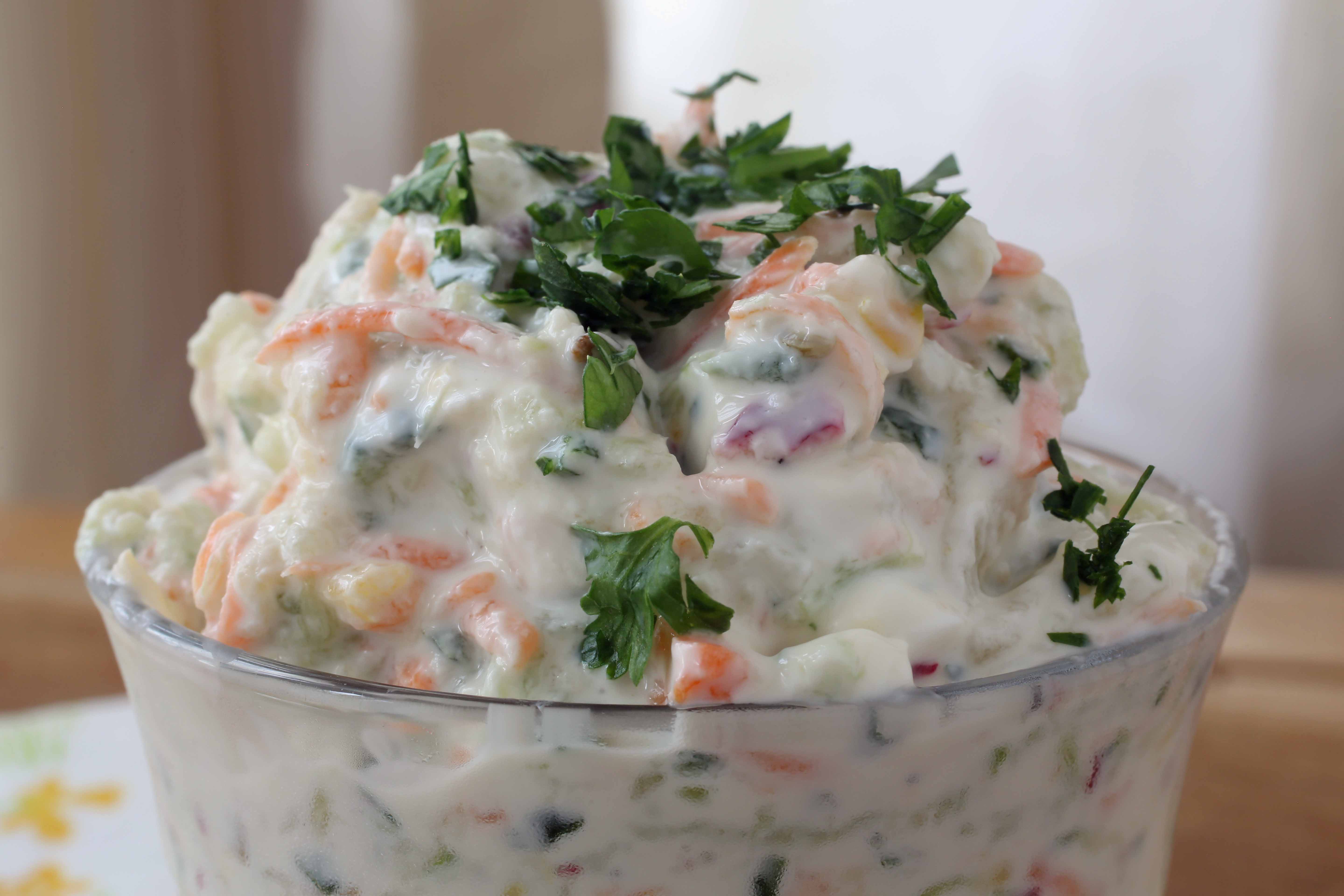 How To Make Vegetable Dip -The Mix
All of the ingredients are just mixed together. It is nice to let the flavors marry in the fridge for as long as possible so if you can, let it sit over night. In a pinch, an hour or 2 will do. To serve the dip, some nice butter crackers work. You can make your wheat crackers, too. As an aside, the dip makes for a nice vegetarian sandwich spread, too!
The 'How To Make vegetable Dip' video is below. The 'How To Make Vegetable Dip' recipe follows!
How To Make Vegetable Dip
2017-09-11 07:34:29
Serves 10
A very easy vegetable dip chock full of, you guessed it, vegetables!
Nutrition Facts
Amount Per Serving
* Percent Daily Values are based on a 2,000 calorie diet. Your Daily Values may be higher or lower depending on your calorie needs.
Ingredients
3 carrots
1 medium sweet onion
1 yellow, green, or red bell pepper
4 stalks of celery
12 radishes
1 hot house cucumber
1 small bunch of fresh parsley
Instructions
24 oz of cream cheese
1/4 teaspoon of garlic powder
1/2 teaspoon fennel seed
1 lemon
hot sauce
Salt and pepper
Notes
Different vegetables and spices can be used to make unique versions of this dip!
The Culinary Exchange http://www.theculinaryexchange.com/
Need a recipe for a good crab dip? Check this recipe out.
I hope you enjoy!
Keep Eating! Keep Innovating!
How do you make vegetable dip? What vegetables do you use? Let us know in the comments or on Facebook.
The Culinary Exchange can also be found on Twitter, Instagram, Pinterest, Google+ and YouTube.
Come On! Follow Along!