How To Make Muhamarra
How to make muha WHO? How to make muhamarra! Have you ever heard of muhamarra? It is not a new thing, but it is a new thing to lots of people. It is not a surprise many have not heard of it. Most people have never heard of Allepo, so how can we expect them to have heard of it, much less think about how to make muhamarra. Muhammarra is a spicy, roasted red pepper dip from Allepo, Syria.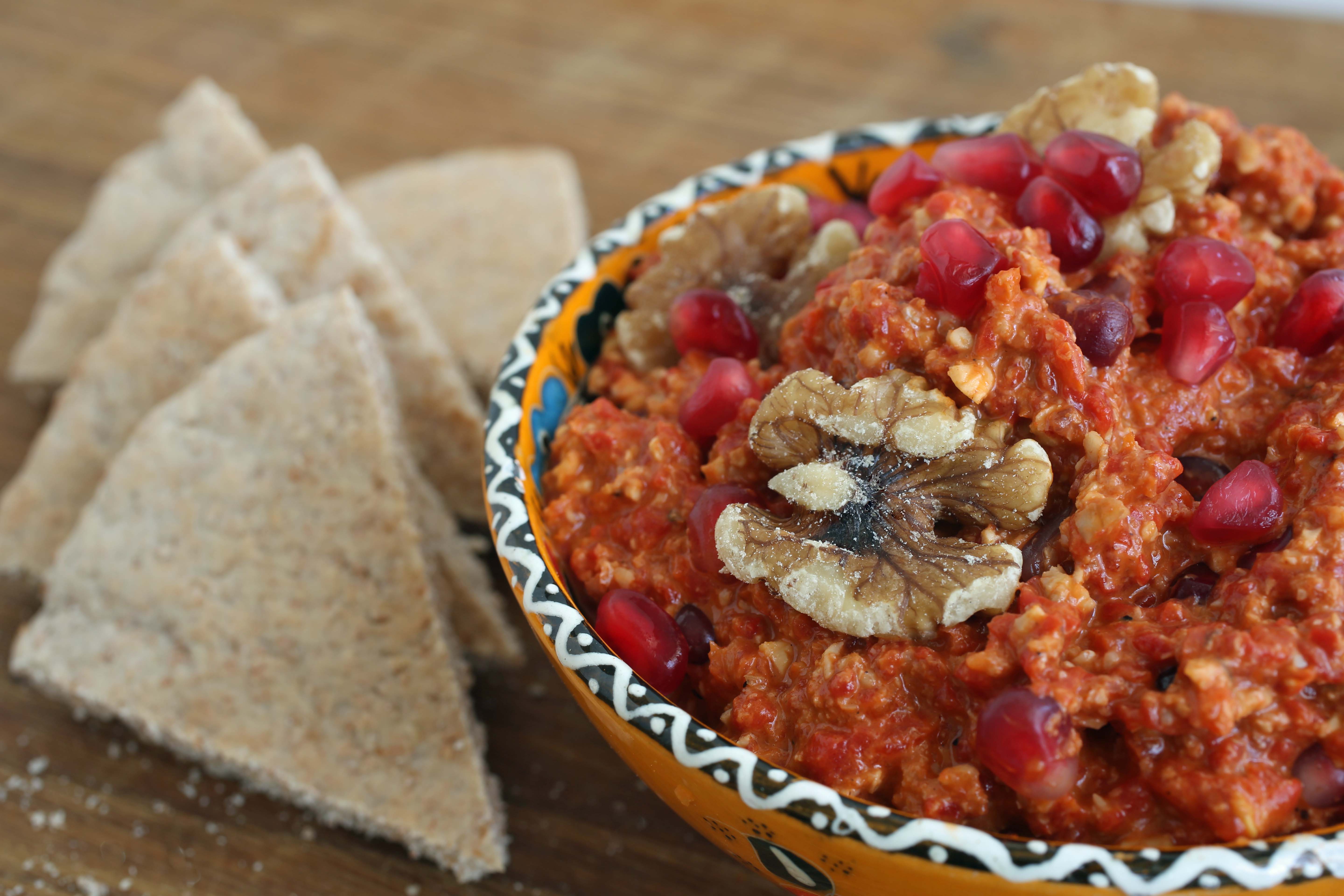 How To Make Muhamarra – A Use For Roasted Peppers
At the foundation of muhamarra is roasted, red bell pepper. This pleases me because I am always on the hunt for new ways to use roasted, red bell peppers. Yes, they are nice on a sandwich. Yes, they are nice in a salad. But there are not that many ways to use roasted peppers as the main part of a dish. That delicious roasted pepper flavor deserves to be on show, too especially when it is paired with a little walnut richness. The textures together are nice, too.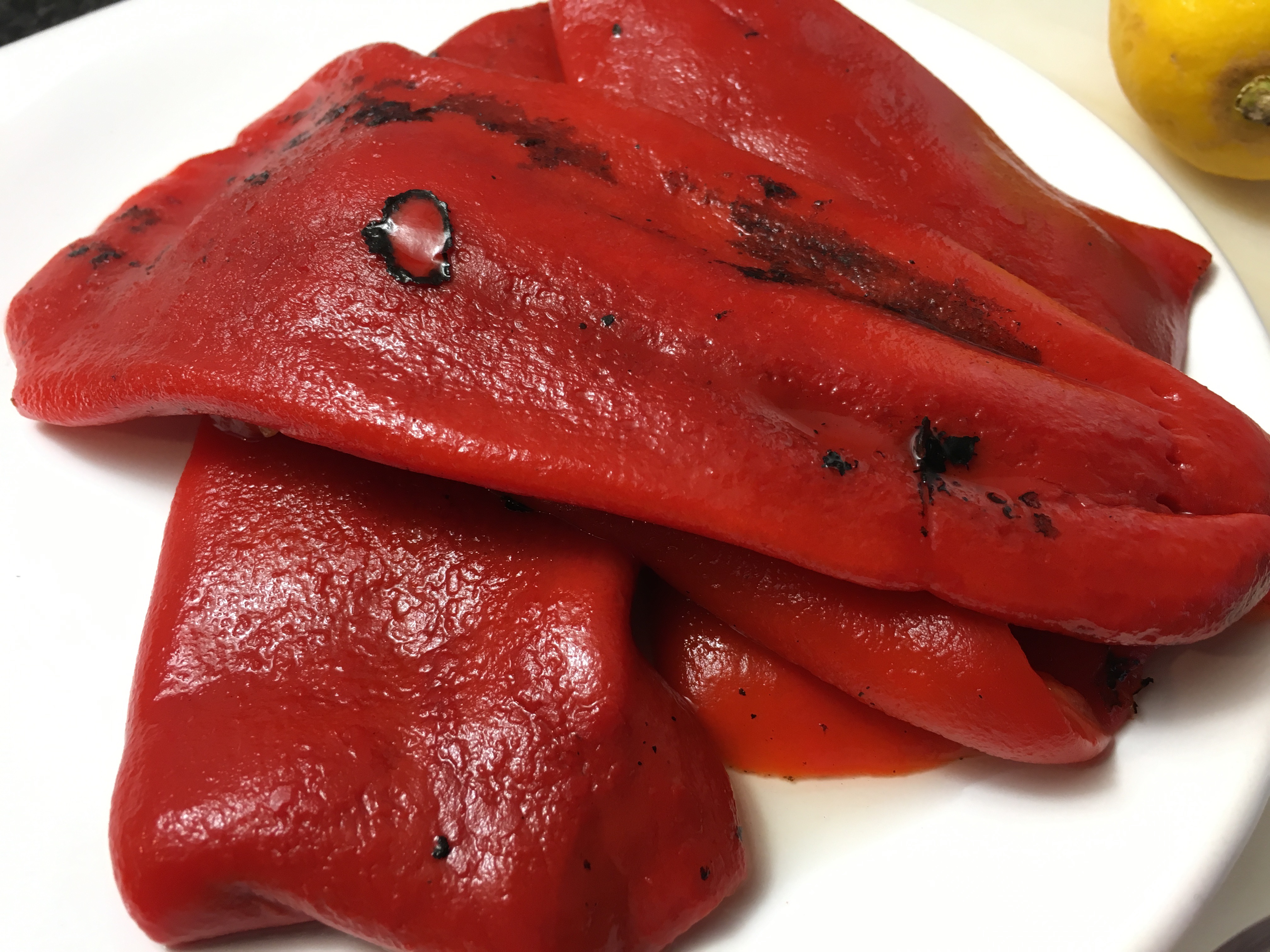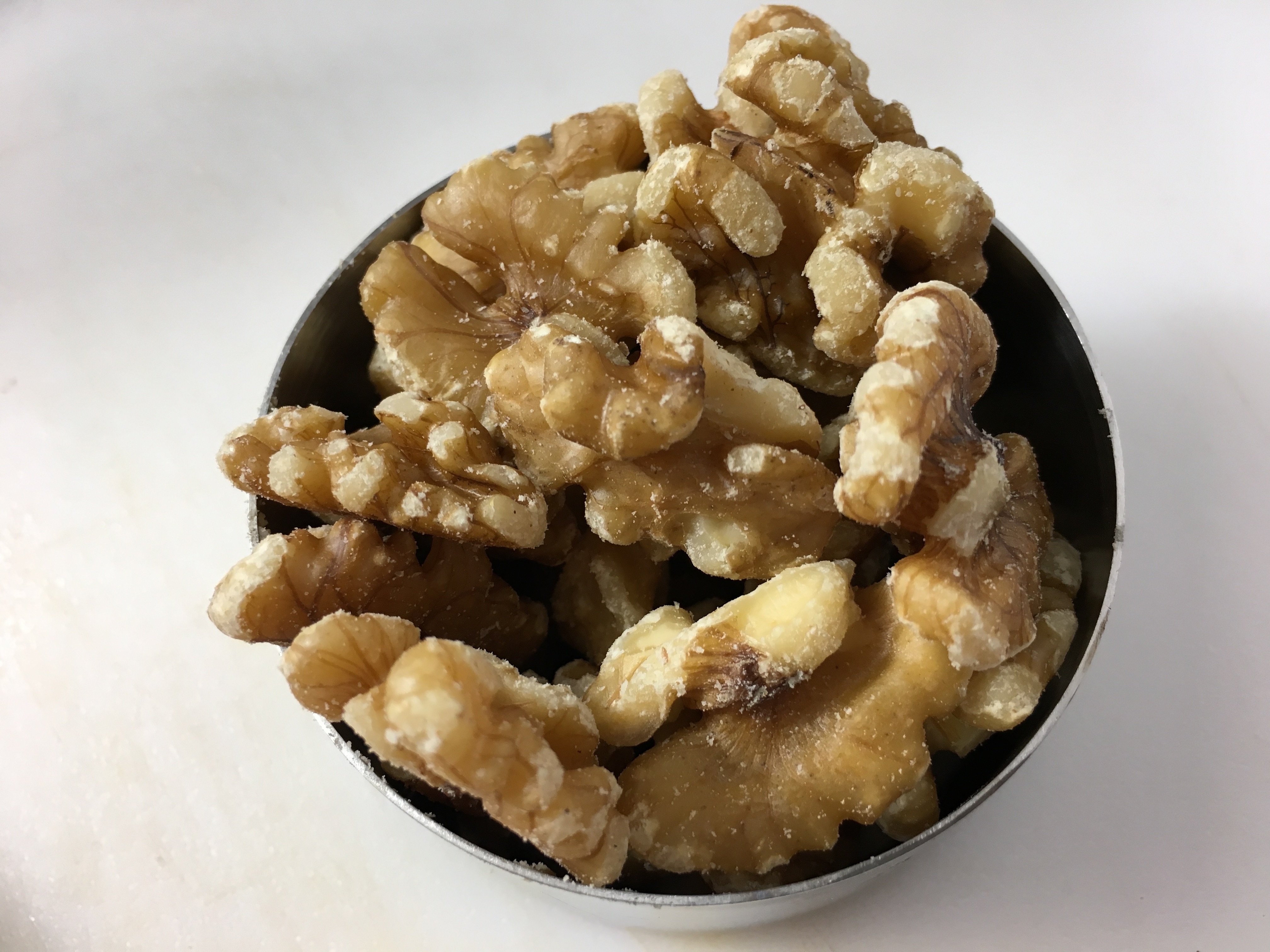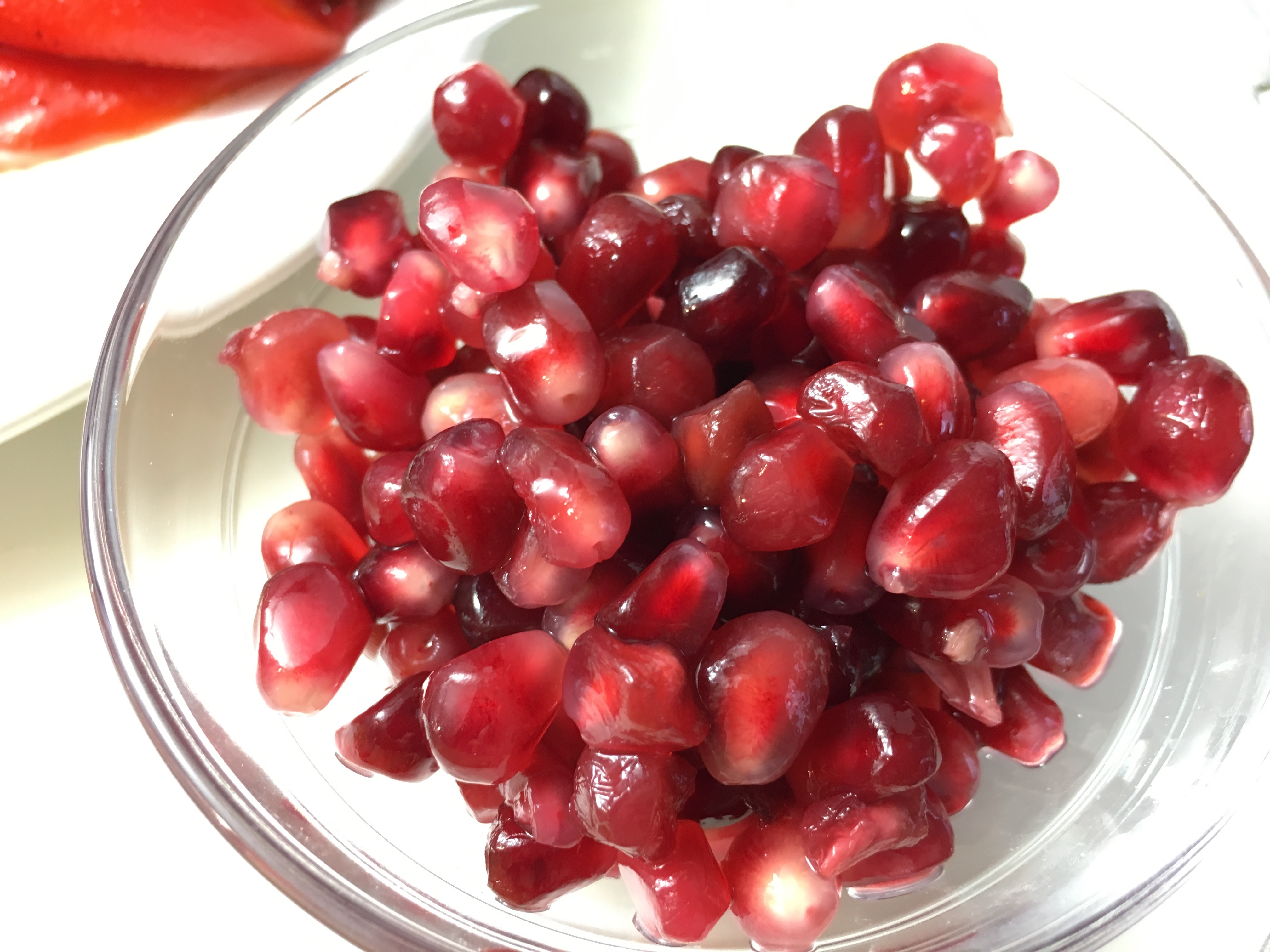 How To Make Muhamarra – The Spicy Part
The intent of muhamarra is to be a spicy dish. Typically, it is spiced with a special chilli pepper from Allepo, but there are many different ways to get to spicy with different peppers that highlights the sweetness of the red bell pepper. I like using chipotle chilli powder or ancho chilli powder (especially if I want it a bit milder). These give a nice smokiness to the dish. In a pinch, regular chilli flakes do the job well enough.
How To Make Muhamarra – The Unusual
Another interesting piece about this dish is the use of pomegranates. Classically, the recipe calls for pomegranate molasses. I like to fold pomegranate seeds into the dip so when you bite into it there are little explosions of sweet flavor to offset the spiciness.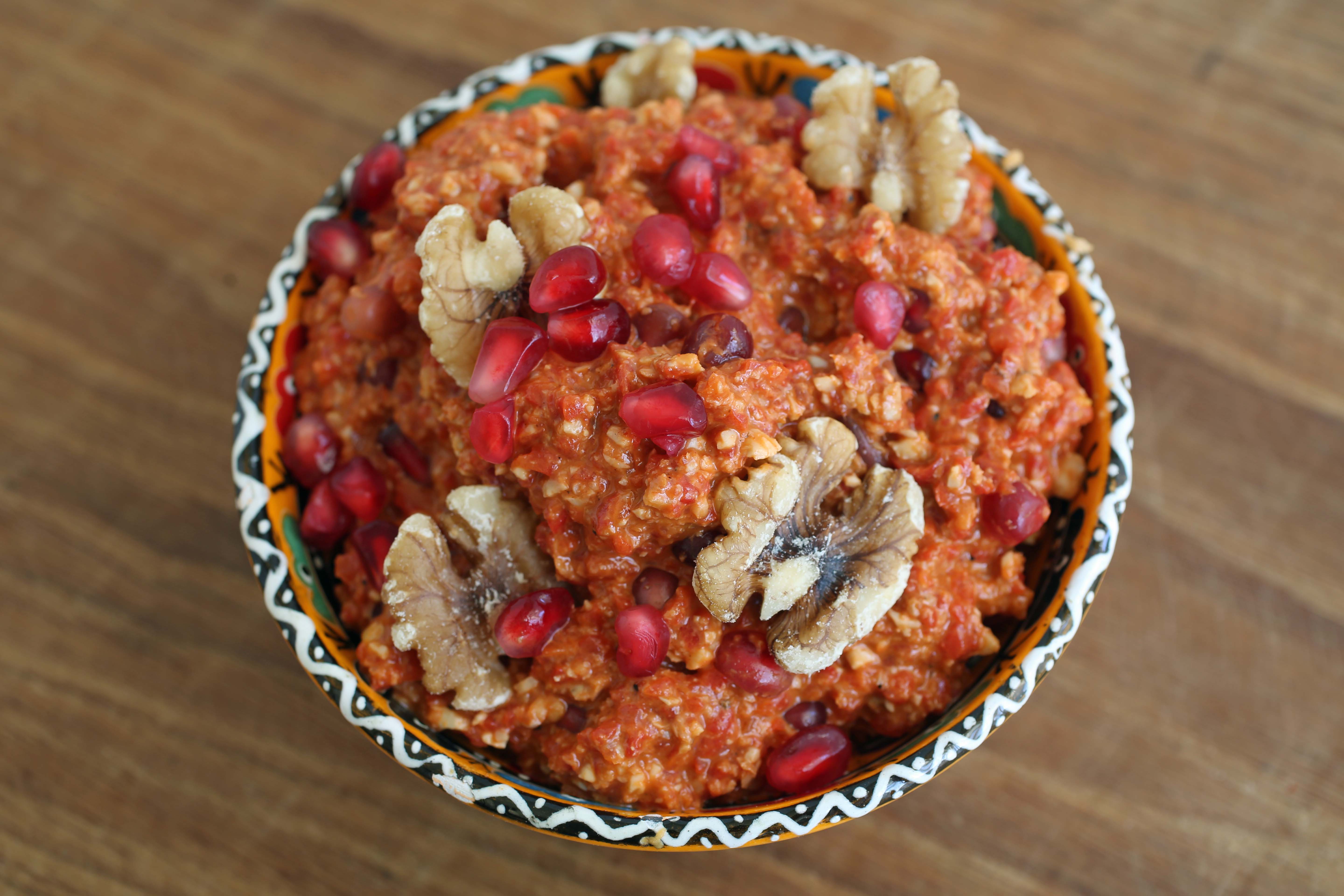 How To Make Muhamarra – The Technique
A trip to Syria is not needed to have a good muhamarra. You can make it at home in your food processor. You can make it as smooth or as chunky are you would like. All you need to do this is a food processor. Yes, you can go old school and use a mortar and pestle, but a few pulses of the ingredients in the food processor gets the job done efficiently, .
The how to make muhamarra video is below. The full recipe follows.
Muhamarra - Spicy Roasted Red Pepper and Walnut Dip
2017-01-30 03:51:16
Muhamarra - Spicy Roasted Red Pepper and Walnut Dip is a delicious dip everyone is sure to love.
Nutrition Facts
Amount Per Serving
* Percent Daily Values are based on a 2,000 calorie diet. Your Daily Values may be higher or lower depending on your calorie needs.
Ingredients
1 cloves of garlic
3 tbsp of panko bread crumbs
4 roasted and peeled red bell peppers
1/2 cup walnuts
1 tbsp fresh lemon juice
3 tbsp olive oil
2 tsp chilli flake, chipotle chilli powder, ancho chili or paprika to taste
3 tbsp pomegranate seeds
salt and pepper
Instructions
Turn the food processor on high. Add the garlic through the feeder chute. Chop finely.
Add the rest of the ingredients to the food processor with a a little salt and pepper. Pulse until smooth or to the texture of your liking.
Adjust seasoning to taste with salt, pepper, lemon, chilli powder, etc. Remove the dip to a medium bowl.
Fold in the pomegranate seeds.
Serve at room temperature with pita chips, crackers or fresh vegetables.
Store in the refrigerator in a sealed container. The dip will last a few days.
Notes
The peppers can be homemade or from a jar. To roast the peppers at home, coat the peppers with olive oil. Roast on a baking tray at 400F until soft and the skin is charred, 35-40 minutes. Place the peppers in a bowl covered with plastic wrap while hot. This helps the skin steam and come off. Let cool in the covered bowl. Peel and deseed the peppers. If using jarred peppers, drain the peppers and gently rinse with water to remove the brine.
The spiciness can be adjusted by using different types of chilli powder or paprika.
Classically, pomegranate molasses is used instead of pomegranate seeds (although they make for a nice pop of flavor). If you wish to use pomegranate molasses, use 3 tbsp in the recipe. Pomegranate molasses is available at the grocery store or online.
The Culinary Exchange http://www.theculinaryexchange.com/
I hope you enjoy!
Keep Eating! Keep Innovating!
Have you ever made muhamarra? Let us know in the comments or on Facebook.
The Culinary Exchange can also be found on Twitter, Instagram, Pinterest, Google+ and YouTube.
Come On! Follow Along!