How To Make Hummus
We should all know how to make hummus. It is a shame that, for the most part, our experience with hummus is that which comes from a plastic tub. It is not that store bought hummus is bad, but it is just not the best. As usual, for the best hummus, go to its origins. With a visit to the Middle East, you will find the most creamy dreamy hummus ever. When the bowl of hummus is put on the table with a basket of the hottest, freshest pita ever, you will immediately experience the foundation of how food memories are made. I am always amazed at how creamy they can make it. Fresh hummus tastes so good!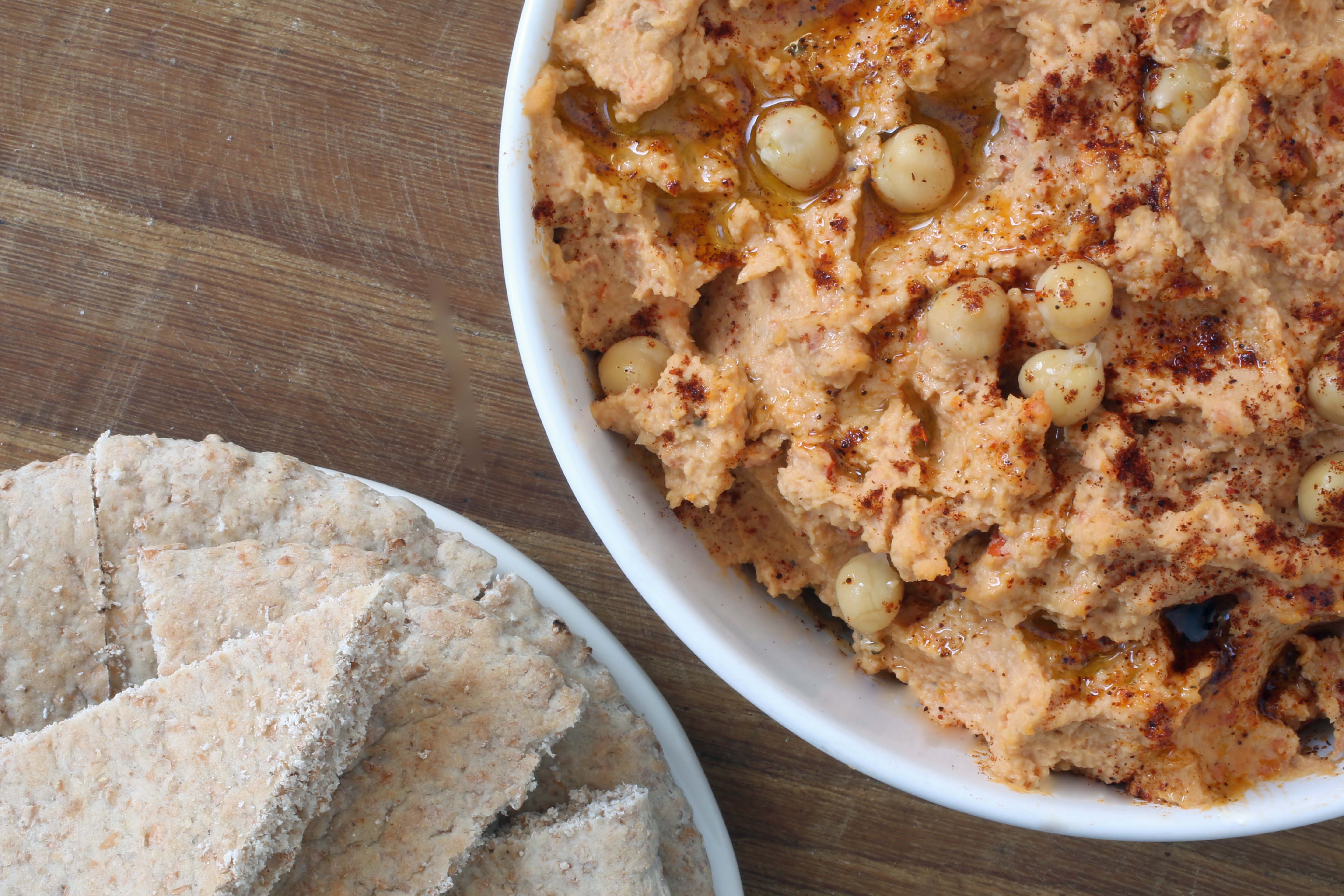 How To Make Hummus – Easy To Do At Home
Thankfully, making good hummus isn't rocket science. All you need is the ability to mash chickpeas and other ingredients together into a smooth, luxurious paste. A mortar and pestle will do the trick if you want the manual way, but a food processor is the best tool for the job. Heck, you can even do small batches with a stick blender.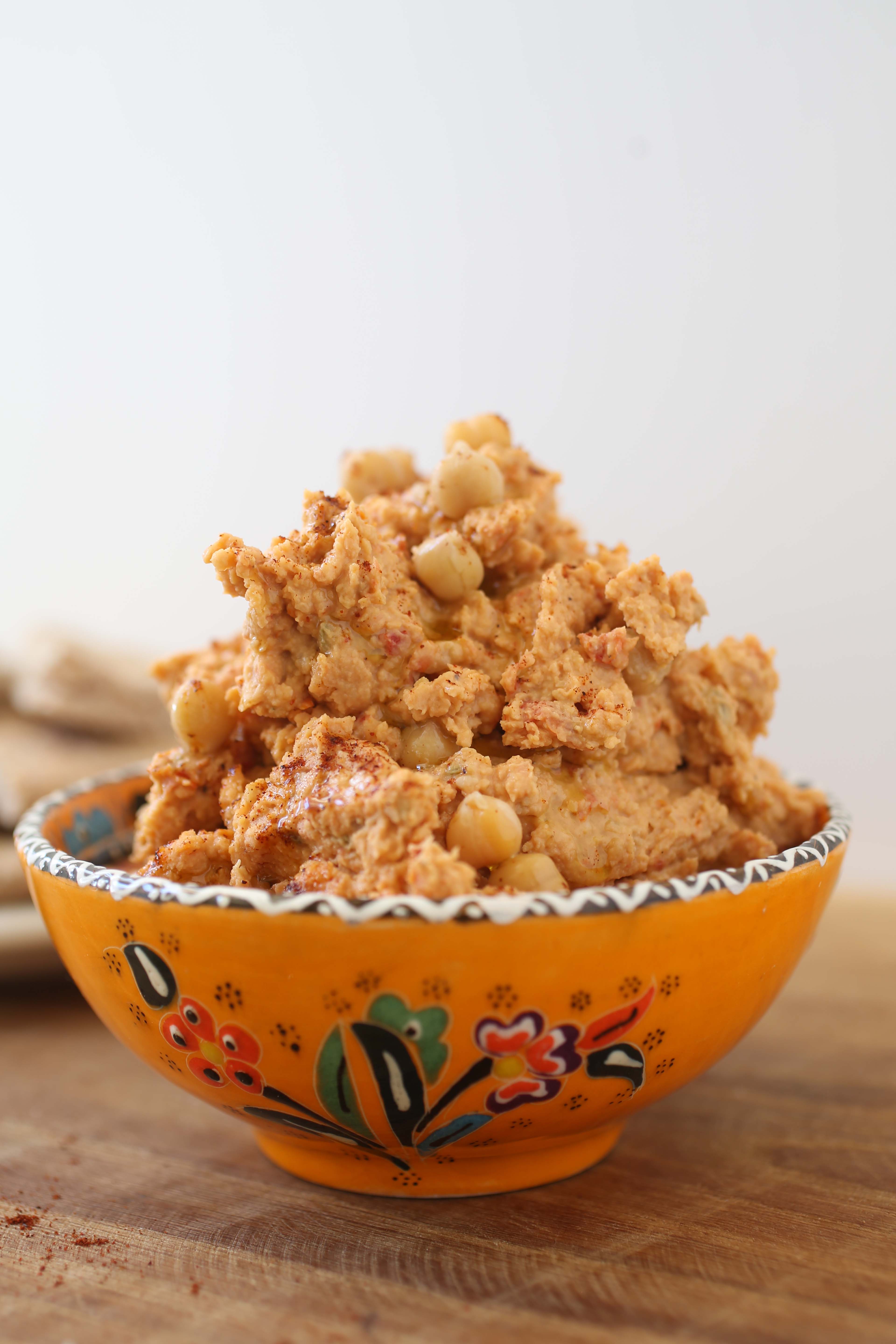 How To Make Hummus – Beyond the Classic
Classic hummus – chickpeas, tahini (sesame paste), garlic, and lemon – is very tasty, but I like it with a little variation. A popular variety of hummus is with the addition of sun-dried tomatoes. The earthiness of the tomatoes plays well with the chickpea and sesame flavors. Although not traditional, I like to add fennel seeds to my hummus. The fennel seeds really highlight the sun-dried tomato in a very nice way. Fennel seeds and sun-dried tomato are made for each other. To really add depth of flavor, reserve the water that was used to soak the sun-dried tomatoes. Typically, a hummus will need a little thinning and using a little of the soaking water will help bolster the tomato-ey goodness.
How To Make Hummus – Serving Suggestions
Of course, as mentioned, hot, fresh pita bread is so nice. Don't discount a pile of cut vegetables, though. They make a perfectly good vehicle for delivering gobs of hummus to your gob (that is mouth in British). Of course, think beyond the dip. Hummus can be used as a spread for sandwiches. A sun-dried tomato hummus sandwich with slices of cucumber makes the start of a very good meal.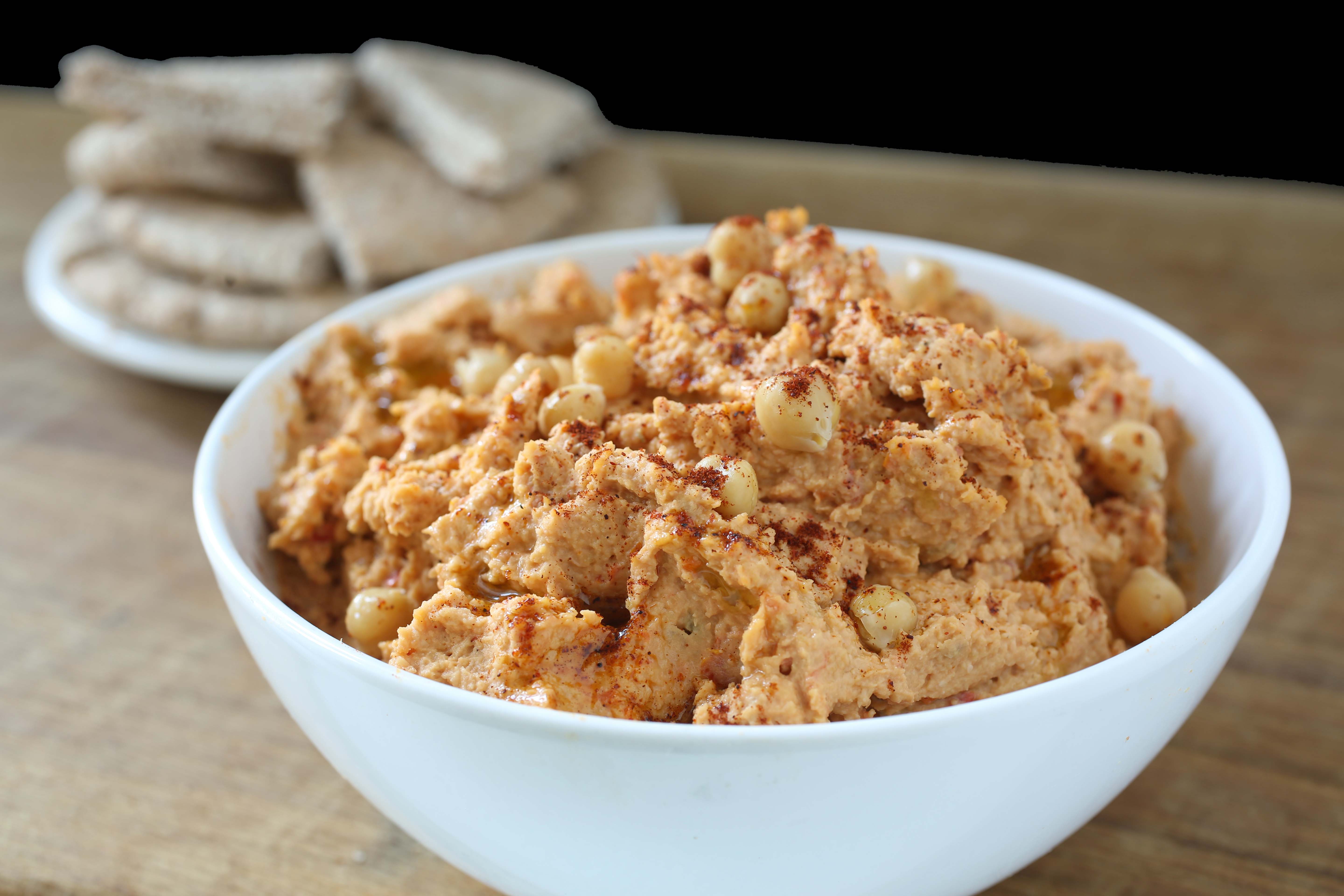 How To Make Hummus – The Video and Recipe
The how to make hummus video shows you all the steps you need to make a fantastic sun-dried tomato hummus. The full recipe follows.
Hummus with Sun-Dried Tomato and Fennel Seed
2017-01-30 03:33:38
Delicious sun-dried tomato hummus! This recipe takes hummus to a new level!
Nutrition Facts
Amount Per Serving
* Percent Daily Values are based on a 2,000 calorie diet. Your Daily Values may be higher or lower depending on your calorie needs.
Ingredients
2 cloves of garlic, more or less to taste
3 cups of canned chickpeas (2 16 oz cans), liquid reserved and few beans set aside for garnish.
2 ounces of sun-dried tomatoes soaked in hot water 20 minutes, liquid reserved
1/4 cup of tahini (sesame paste)
2 tbsp olive oil or more to taste
2 tbsp fresh lemon juice or more or less to taste
1 tsp of fennel seed
salt and pepper
Instructions
Turn the food processor on high and add the garlic through the feeder chute. Chop finely.
Add the rest of the ingredients to the food processor with a little salt and pepper. Process until smooth adding liquid from the chickpeas, tomatoes and/or olive oil as needed and to taste.
Adjust seasoning with more lemon, salt, pepper and fennel seed.
Garnish with reserved chick peas and a drizzle of olive oil.
Serve at room temperature with pita, soft tortillas or sliced vegetables.
Hummus will last a few days stored in the refrigerator in a sealed container.
The Culinary Exchange http://www.theculinaryexchange.com/
By the way, did you know you can
roast the chickpeas
? Or use them in a
stew
?
I hope you enjoy!
Keep Eating! Keep Innovating!
How do you flavor your hummus? Let us know in the comments or on Facebook.
The Culinary Exchange can also be found on Twitter, Instagram, Pinterest, Google+ and YouTube.
Come On! Follow Along!