How To Make Applesauce
Fall is coming! What better time to learn how to make applesauce? Our grocery stores and farmers markets will soon be brimming with all kinds of fun apples that will make great applesauces. And since our eating will likely get a bit more hearty, we will need a good accompaniment for our meaty and non meaty dishes. Applesauce is so good with pork chops and chicken , I love to dip fried tofu in it too! Yum!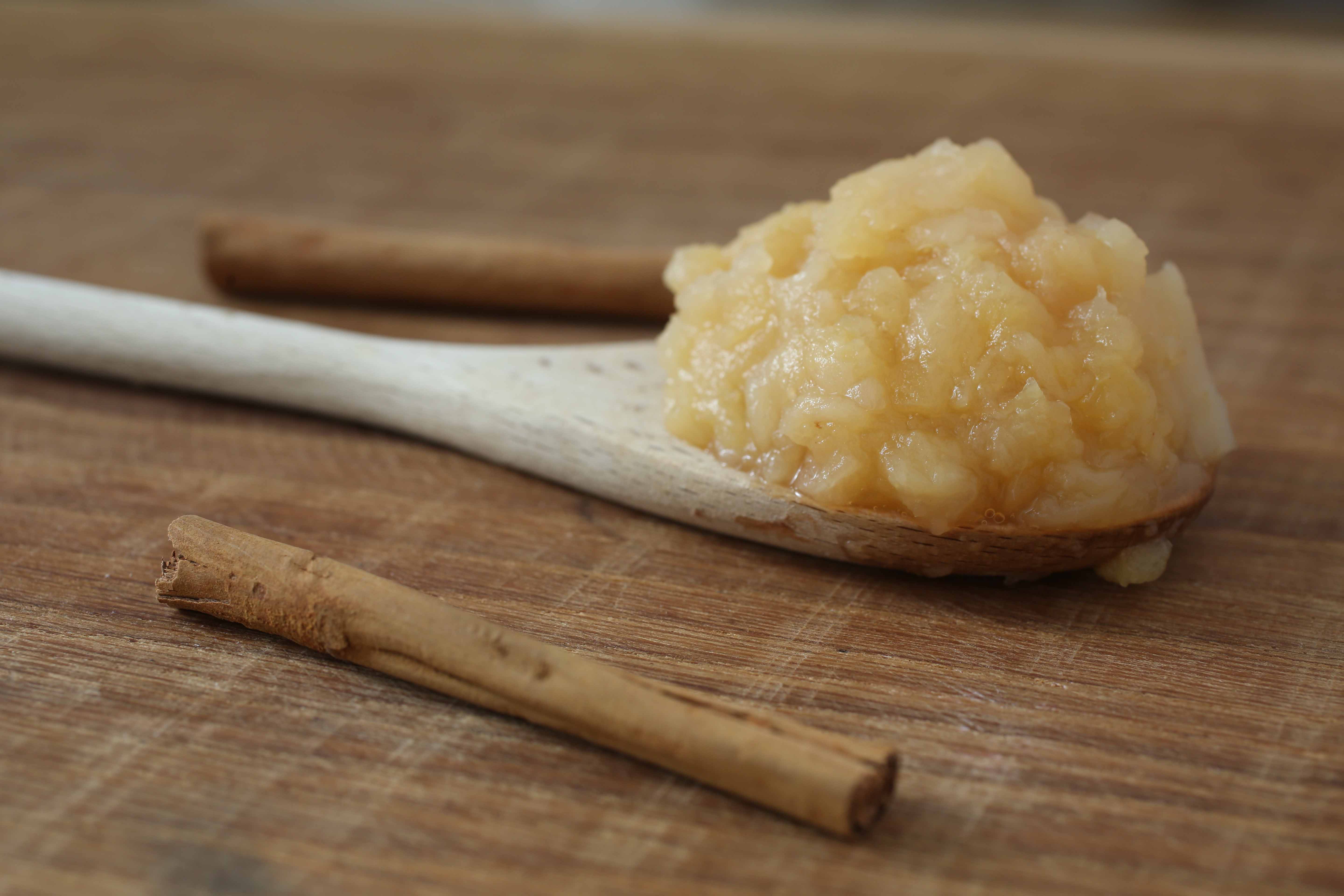 How To Make Applesauce – Keep It Simple
The truth of the matter is that making apple sauce is not really hard and it does not even take that long. The peeling and dicing of the apple is where most of the work is. Simmering the apples on the stove only takes about 20-25 minutes. When choosing apples, I think keeping it simple is best. I like to make applause with gala apples, but I sure do love macintosh in applesauce, too. I might drop in a granny smith for texture and tang once in a while. Making an applesauce from a mix of apples is fun – so mix as you wish – there are no rules!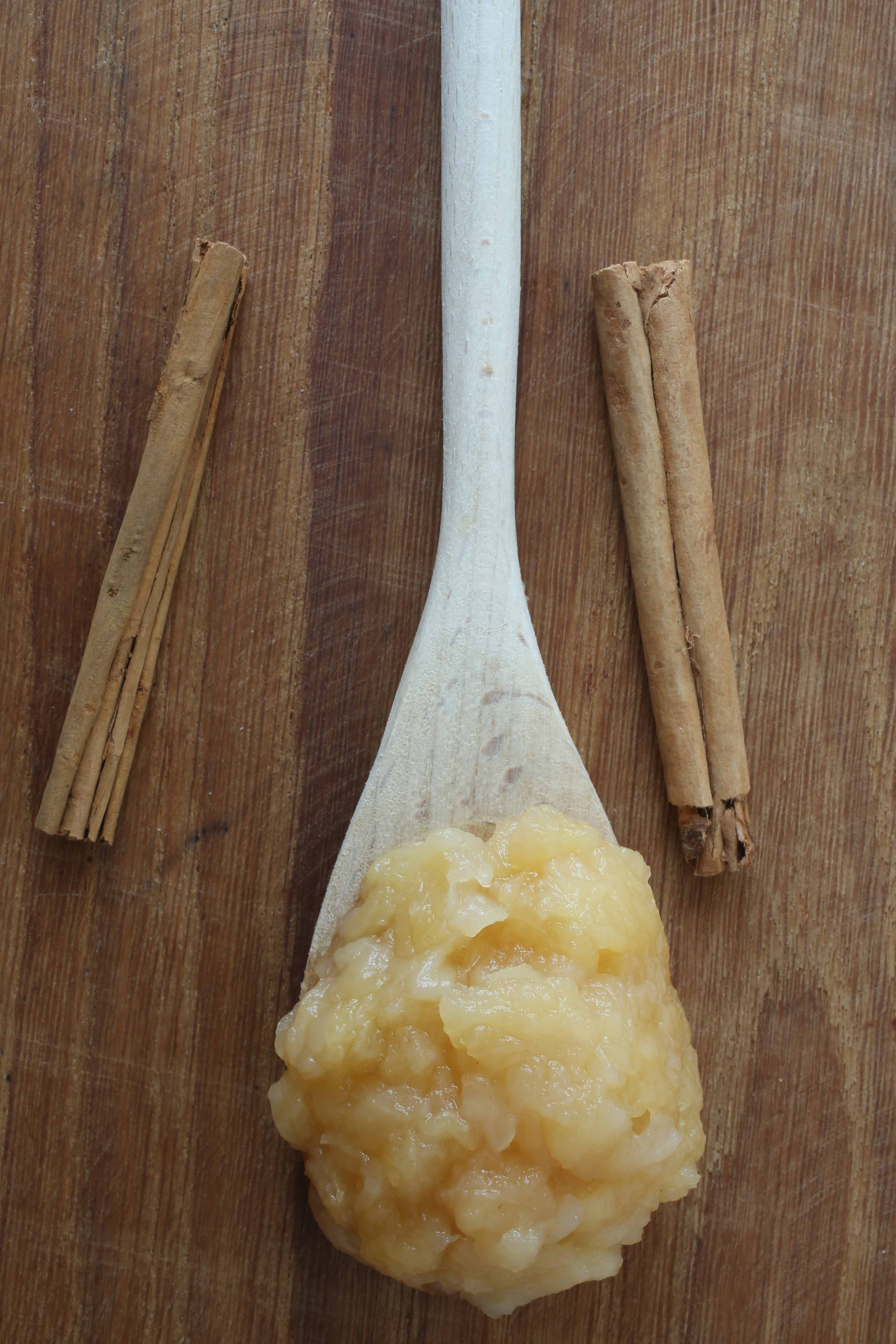 How To Make Applesauce – Keep It Even More Simple
Beyond the apples, I still keep my apple sauce simple. I add a cinnamon stick and dash of vanilla. That is all. No sugar or sweeteners are added either. It is not that I have anything against them, I just try and use the sweetest apples I can find and then feel like they need no sweeteners. A good dash of brown sugar would never do any harm and neither would a good pouring of maple syrup. Heck, ginger syrup or any flavored simple syrup could bring all sorts of goodness to an applesauce.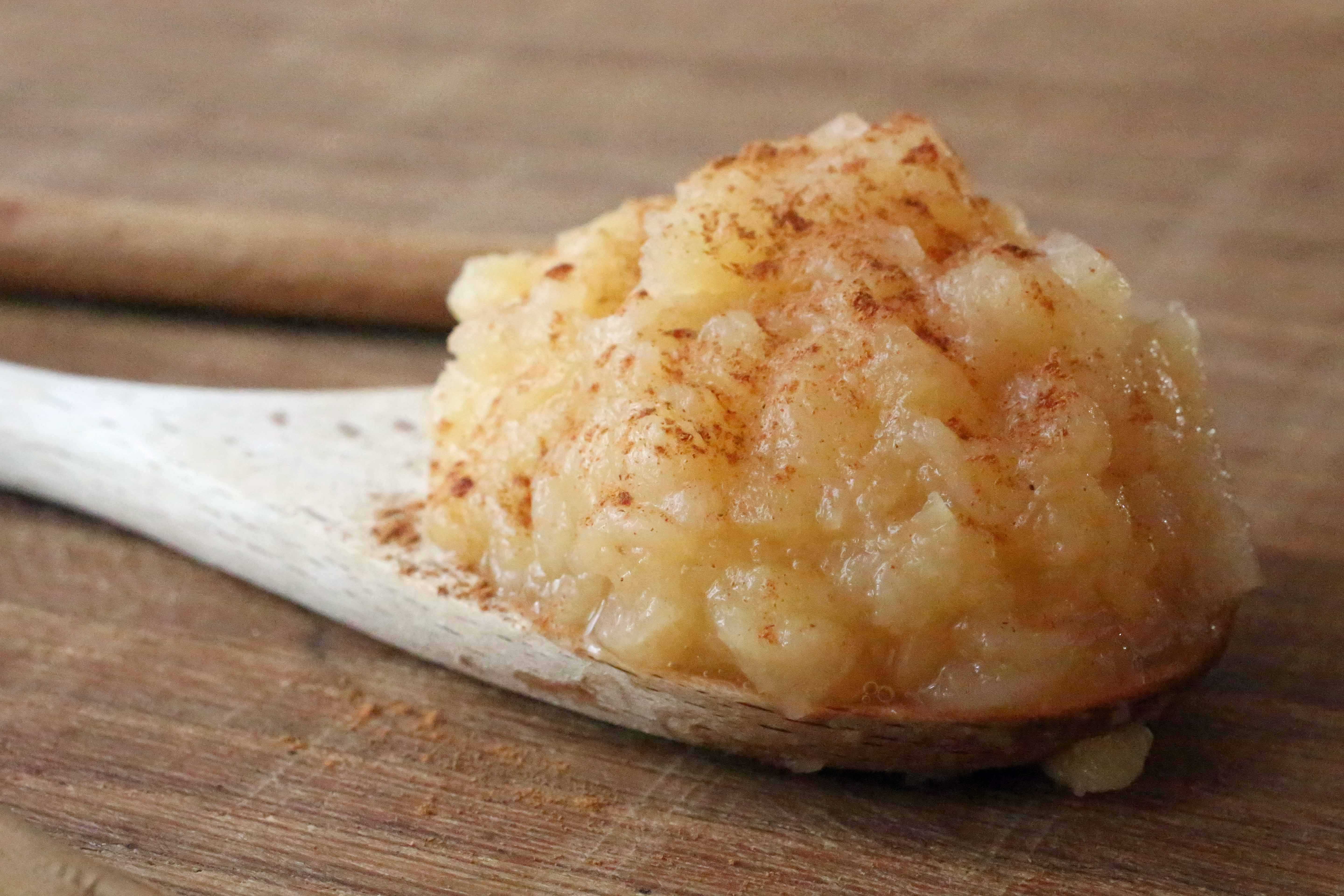 How To Make Applesauce – The Texture
One reason I like homemade applesauce is that I can choose the texture. I like my applesauce chunky. After a good simmer, a mash with the potato masher gets me the texture I want. If I am feeling in the mood for a smoother sauce, the blender or stick blender comes in handy.
The "How To Make Applesauce" video is below and the "How To Make Applesauce" recipe follows.
How To Make Applesauce
2017-09-11 04:17:03
Serves 4
The simplest applesauce recipe ever!
Nutrition Facts
Amount Per Serving
* Percent Daily Values are based on a 2,000 calorie diet. Your Daily Values may be higher or lower depending on your calorie needs.
Ingredients
3 lbs gala apples (or your favorite mix of apples)
1 cinnamon stick
1 tsp vanilla
½ cup of water
Instructions
Wash and peel the apples. Cut the apples into small chunks cutting around the apple core. Make sure the pieces are all about the same size.
Place the apples into a medium pan with the cinnamon stick, vanilla, and water.
Simmer the apples over medium heat for 20-25 minutes until very tender.
Discard the cinnamon stick.
Mash the apple with a potato masher to the desired texture. A blender can also be used.
Let cool. Serve cold or at room temperature.
Notes
The applesauce can be sweetened to taste with sugar, brown sugar, maple syrup, etc. Additionally, other spices can be used like ginger, nutmeg, clove, etc.
The applesauce can be stored in the refrigerator for a few days in an airtight container.
The Culinary Exchange http://www.theculinaryexchange.com/
I hope you enjoy!
Keep Eating! Keep Innovating!
Do You Know How To You Make Applesauce? Let us know in the comments or on Facebook.
The Culinary Exchange can also be found on Twitter, Instagram, Pinterest, Google+ and YouTube.
Come On! Follow Along!