A Simple Duck Breast Recipe
Unfortunately for ducks, I am a duck fan – that is I like eating duck. I really think it is one of the most superior tasting meats available. Of course, pretty much anything with crispy skin and tender meat is going to rank pretty high. When it comes to cooking duck, a duck breast recipe comes to mind first. Don't get me wrong, roasting a whole duck is a treat, but for the middle of the week, a few duck breasts cook up relatively quickly and I can get dinner on the table in decent time. Although there are a lot of great ways to cook duck breast, like in a duck breast curry, there is a classic that is worth knowing how to make – a simple duck breast recipe for Duck a'la Orange. This is the fancy name for duck breast with orange sauce. Duck goes so well with this sauce it is no wonder it is classic.
When we think of cooking classic dishes, there is an underlying feeling that anything made classically will take a very long time and have a really long list of ingredients to boot. Fortunately for us, this is not the case for duck a'la orange made with duck breast. We will only need the duck breast and 5 more ingredients, not including salt and pepper. Searing a duck breast is easy, too. Score the skin. Season with salt and pepper. Place the breasts in a cold pan. Place the pan on medium heat and let the skin get crispy. Flip the breasts and cook until medium well – a minimum of 165F on an instant read thermometer.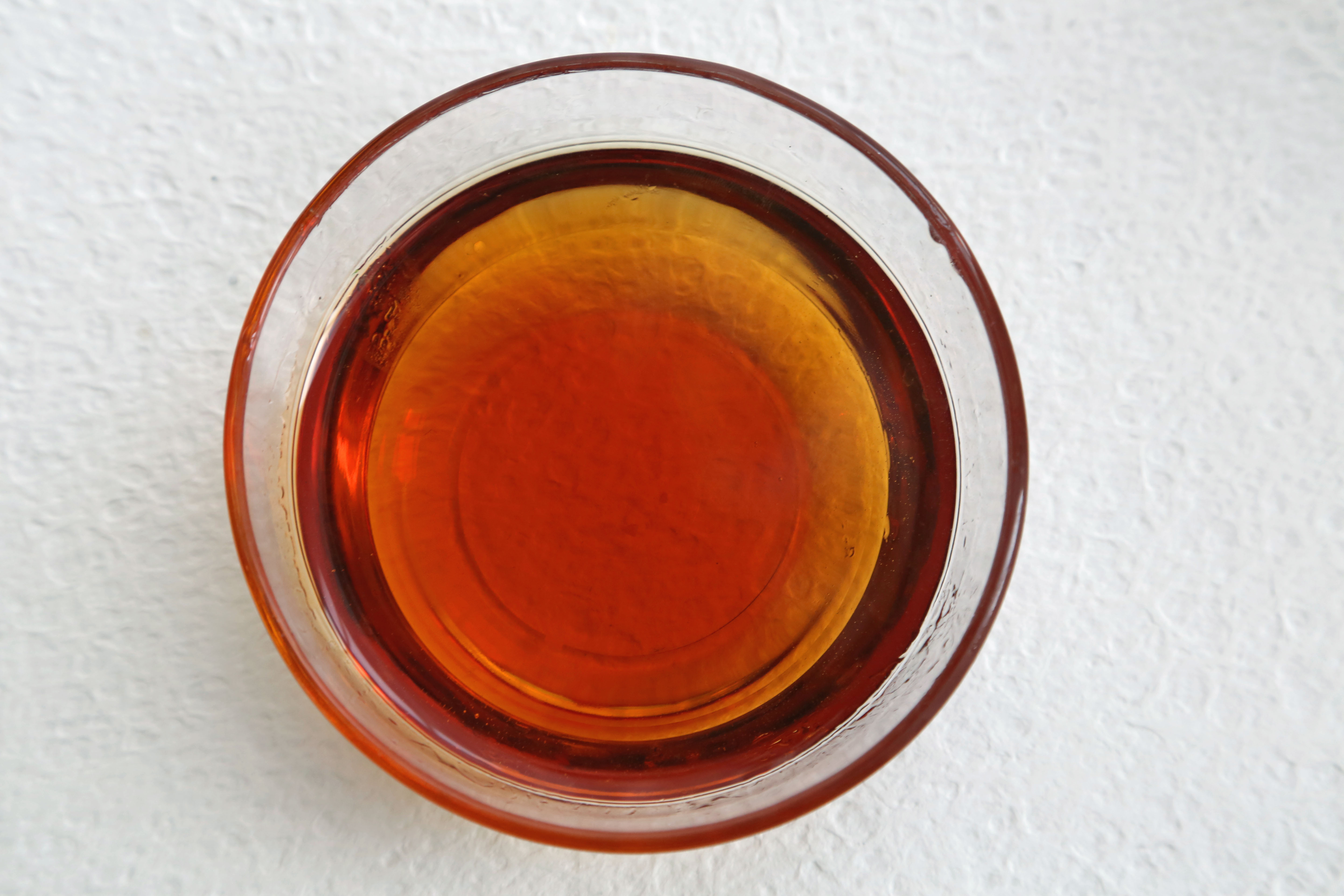 One interesting part of making the orange sauce is that it is made with a gastrique. A gastrique is when vinegar and sugar are boiled together until the sugar is a beautiful amber. A gastrique delivers tartness and caramel notes that, on its own might not seem that appealing, but when added to a sauce that contains fruit really makes the flavor of the fruit in the sauce shine. We don't see that many sauces that use a gastrique, but if a fruity/savory sauce is being made, a gastrique should certainly be considered as an addition. Since the gastrique is also syrup, it helps add body to a sauce, too. And we love our sauces to have body.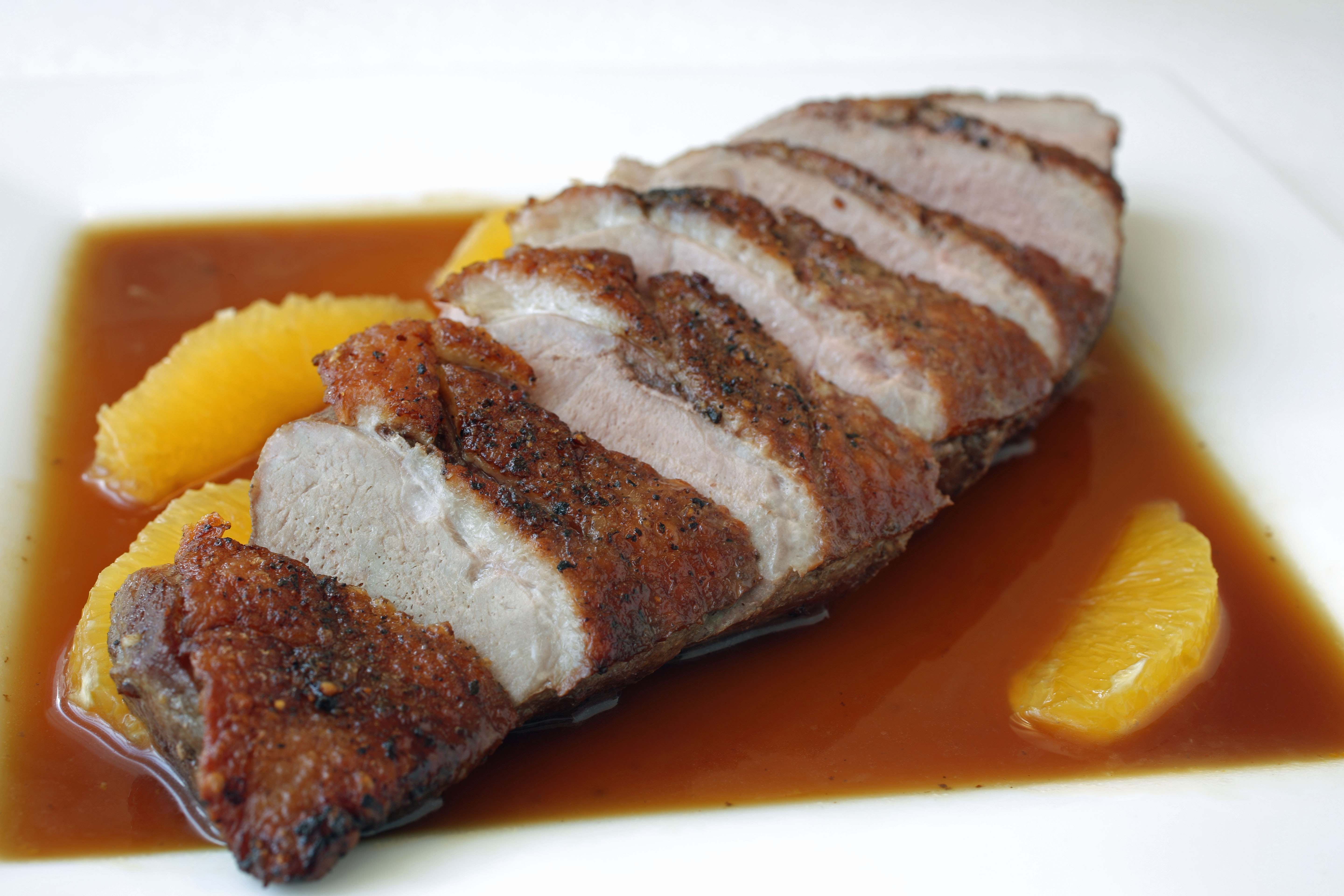 Of course, in an orange sauce, fresh orange juice and some orange supremes are needed as well as a dash of orange liquor. These ingredients bring all the orange flavor the sauce will need. The rest is just chicken or vegetable stock. If you weren't interested in orange, imagine what you could do with cherries and some cherry liquor! There are many fruits that can be used to make a variety of different sauces – fig, date, lemon, etc. The meaty flavor of duck goes very well with any of these fruit sauces.
Here is my duck breast recipe for duck a'la orange.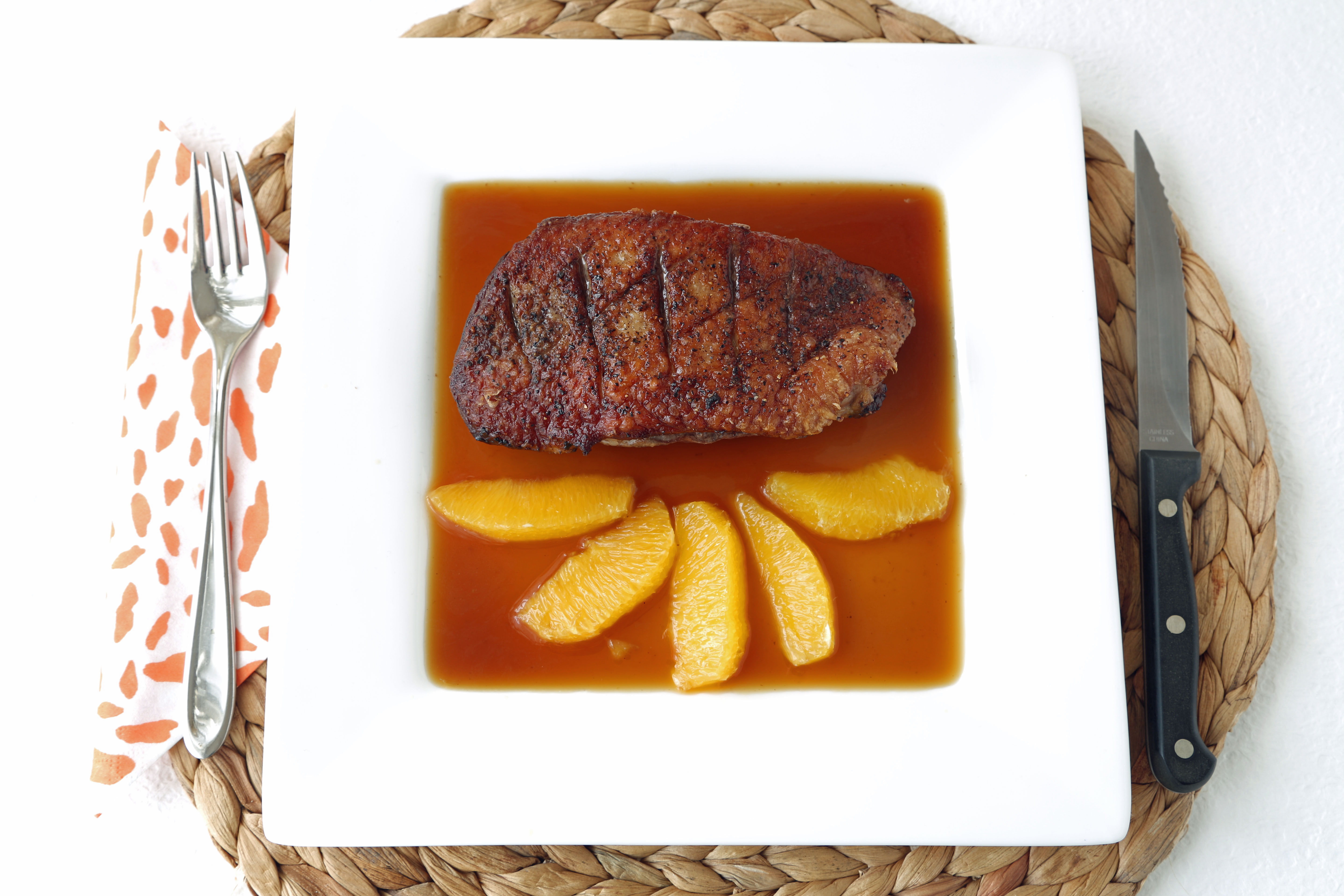 Keep Eating! Keep Innovating!
Do you have a duck breast recipe you would like to share? Let us know all about it in the comments or on Facebook.
The Culinary Exchange can also be found on Twitter, Instagram, Pinterest, Google+ and YouTube.
Come On! Follow Along!