Scallop Recipes
Scallops are one of those treats that can be very sophisticated or very simple. A pan roasted scallop is easy to make and so are grilled scallops. With a little gussying up they can be made very fancy with out a lot of extra work. The fact is that scallops take only a few minutes to cook on the stove. So, if we can make sides that taste great, but only require a small amount of effort, we can really have a nice meal with not much work.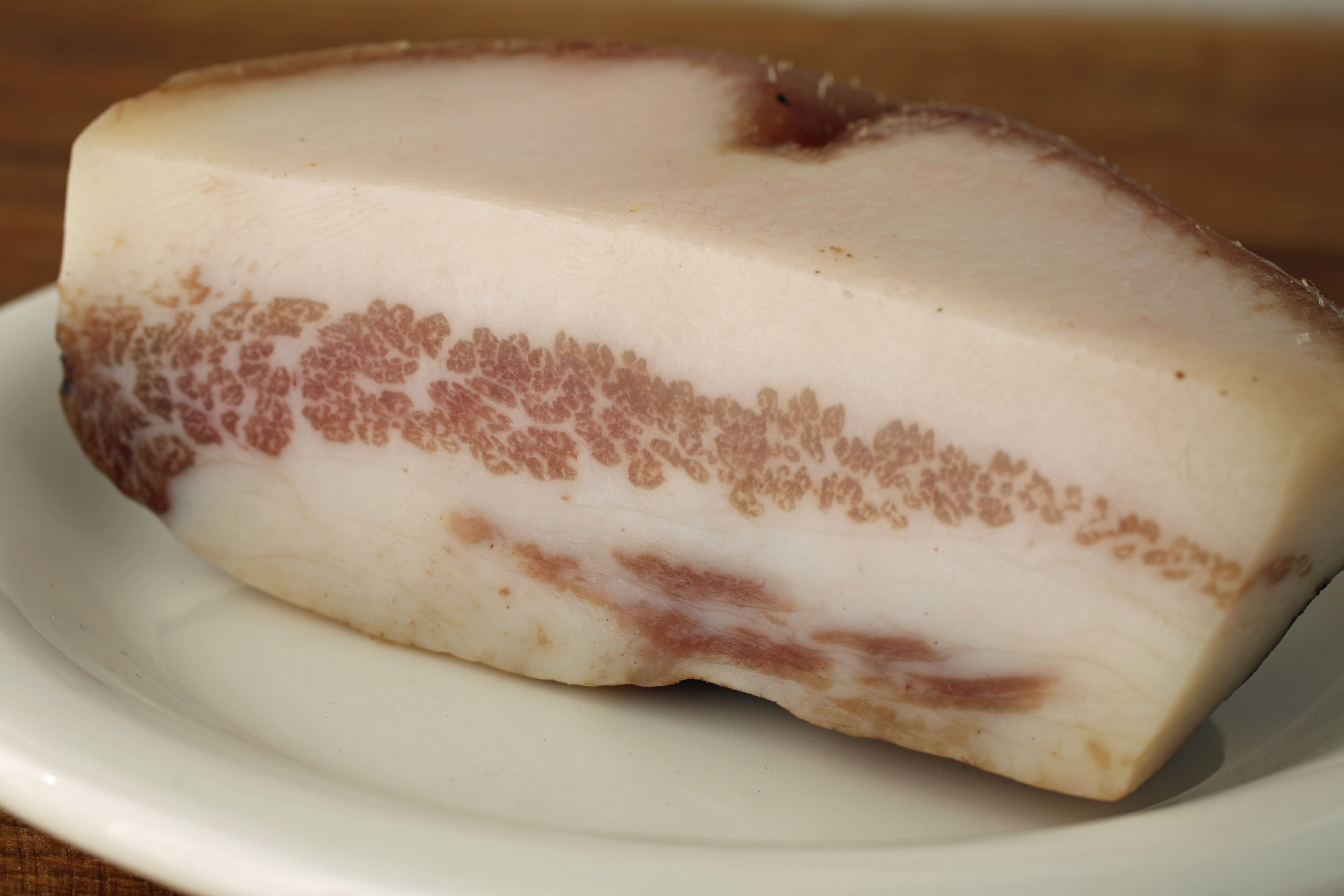 Inspiration for scallop dishes does not have to come from far afield. We can look just to see what folks are doing with shrimp to get some ideas of what we can do with scallops. A dish that stands out is shrimp and grits. This is a southern classic that is really does well with a scallop twist. While in a classic shrimp and grits bacon may be used, scallops have a more subtle flavor that is better served by something not smoked – pancetta or guanciale come to mind. My favorite is guanciale – a cured pig cheek bacon of sorts. It is very tasty and will add to the flavor of the dish without totally overpowering the scallops.
Making grits tasty is easy, too as they are but a blank slate that takes to sweet and savoury flavors very easily. Most will scoff, but for the recipe below, instant grits will be used. This helps make it a weekday meal for sure. The scallops will be make in 15 minutes and the creamy and delicious grits in 5. Sure, it is fun and tasty to cook with stone ground grits that take longer to cook, but I want to get dinner on the table fast. The main idea of this scallop recipe is to keep is simple, fast and tasty.
Here is the recipe for Pan Roasted Scallops with Guanciale and Lemon Basil Grits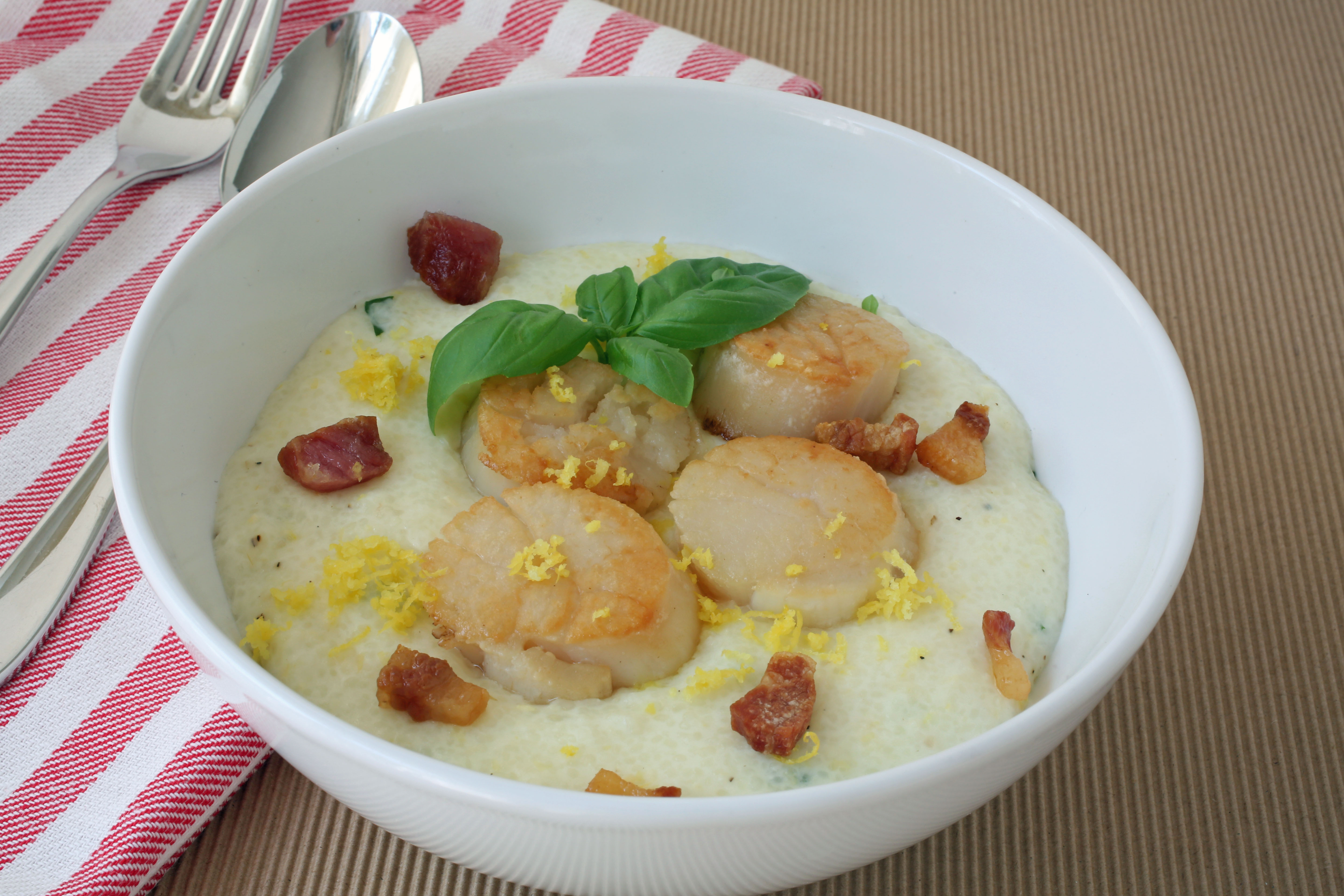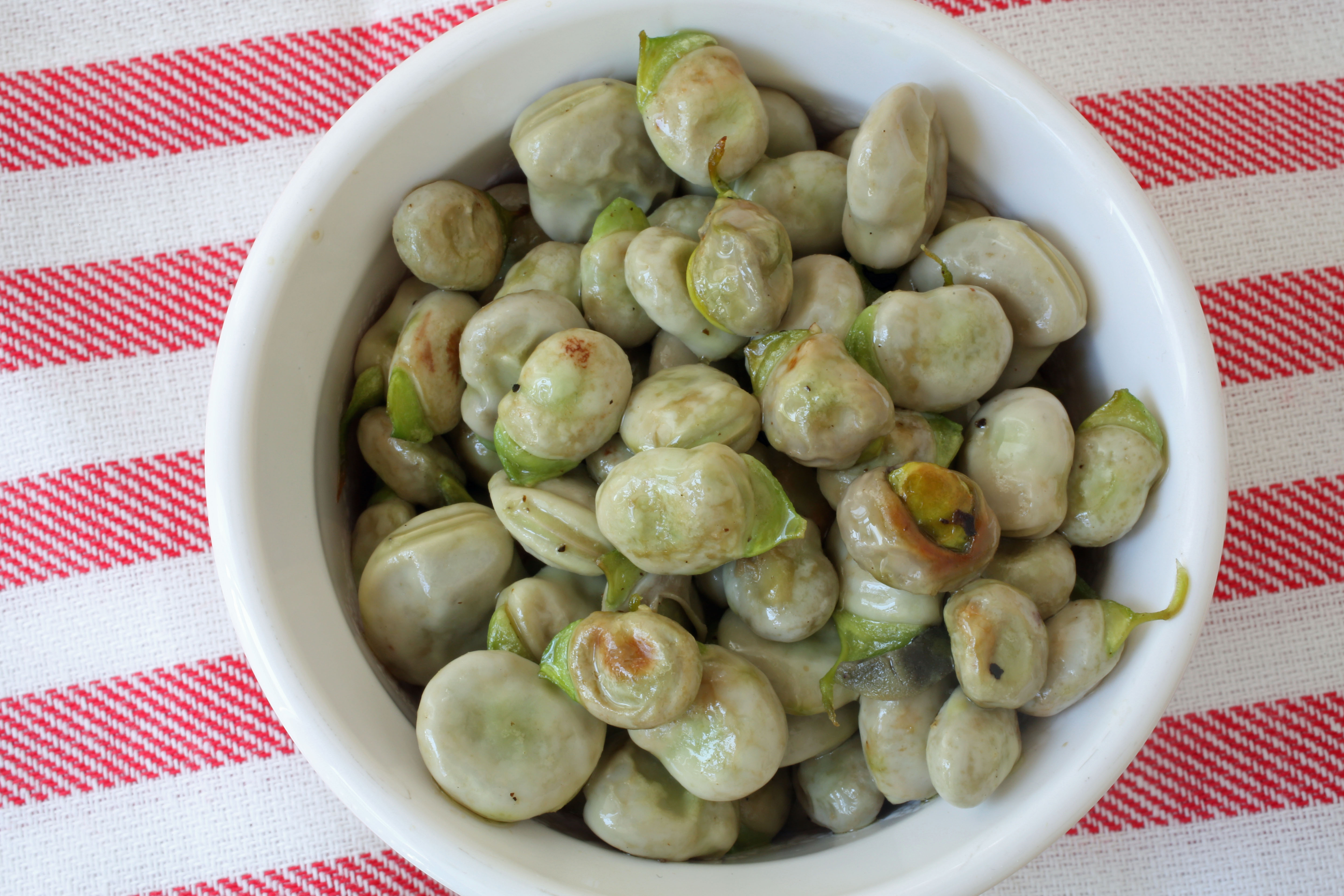 And what to serve with this dish? How about some roasted lava beans! They are simple to do. Roasting makes pealing the beans unnecessary. Shell the beans, toss them with some olive oil, salt and pepper. Roast them at 400F for about 15 minutes until they are tender! They are tasty this way and a great addition to the scallop and grits.
I hope you enjoy!
Keep Eating! Keep Innovating!
What is your favorite way to cook scallops? Have any tips to share? Let us know all about it in the comments or on Facebook.
The Culinary Exchange can also be found on Twitter, Instagram, Pinterest, Google+ and YouTube.
Come On! Follow Along!