Blackberry Pie In A Mufin Tin
Did I tell you how much I like pie? I do. I really do. I like nice big slices of pie. I also like little hand pies. It must have been all those Hostess Fruit Pie commercials with Fruit Pie the Magician. With his top hat, cape and wand, he could conjure a treat better than any Dumbledore – who needs treacle tart when you have Hostess Fruit Pies? Fruit Pie the Magician stated the truth – "A Big Delight in Every Bite!" Apple, Cherry and Lemon! Those half moon shaped fruit pies came perfectly glazed and – just as they claimed – filled with fruit ;>) – a snack in the middle! In one commercial he visited a school! How did those kids at Franklin Elementary get the honor of a visit by Fruit Pie the Magician? I especially loved it when Fruit Pie the Magician was in the same commercial as Captain Cupcake and Twinkie the Kid – what a team! Do you remember when Fruit Pie The Magician made the tidal wave disappear? WOW!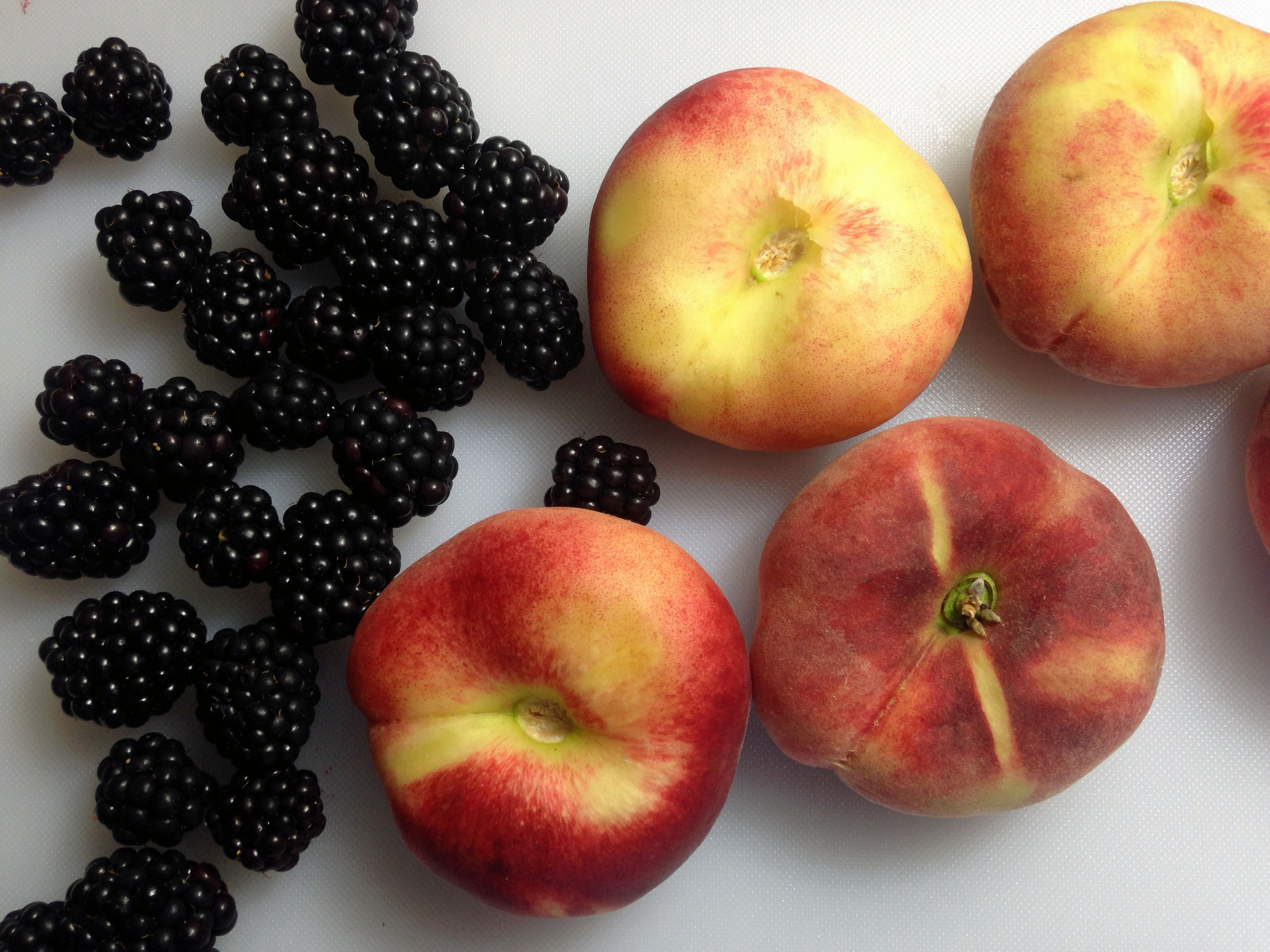 Back in the day, Fruit Pie the Magician was adorned on all the fruit pie packages. Way back when, there was a blackberry pie version. It strikes me as a bit of a surprise as I love blackberries, but don't often think of it as a big commercial flavor. The thought of blackberry pie though makes my stomach grumble. Add peaches and my stomach grumbles even more. Add a wrapper of flaky crust and it is a treat I have to make along with some vanilla ice cream to pile on top.
To make the hand pies, a half moon shape (like for egg pies) is certainly do-able. But, if a muffin tin is used, a sort of deep dish hand pie can be created. It can be a bit more messy while baking if a good crimping job isn't done, but I am willing to sacrifice a little fruit escaping the crust during baking.
Here is how I make my Muffin Tin Blackberry and Peach Pies. A full rundown on crust making is here.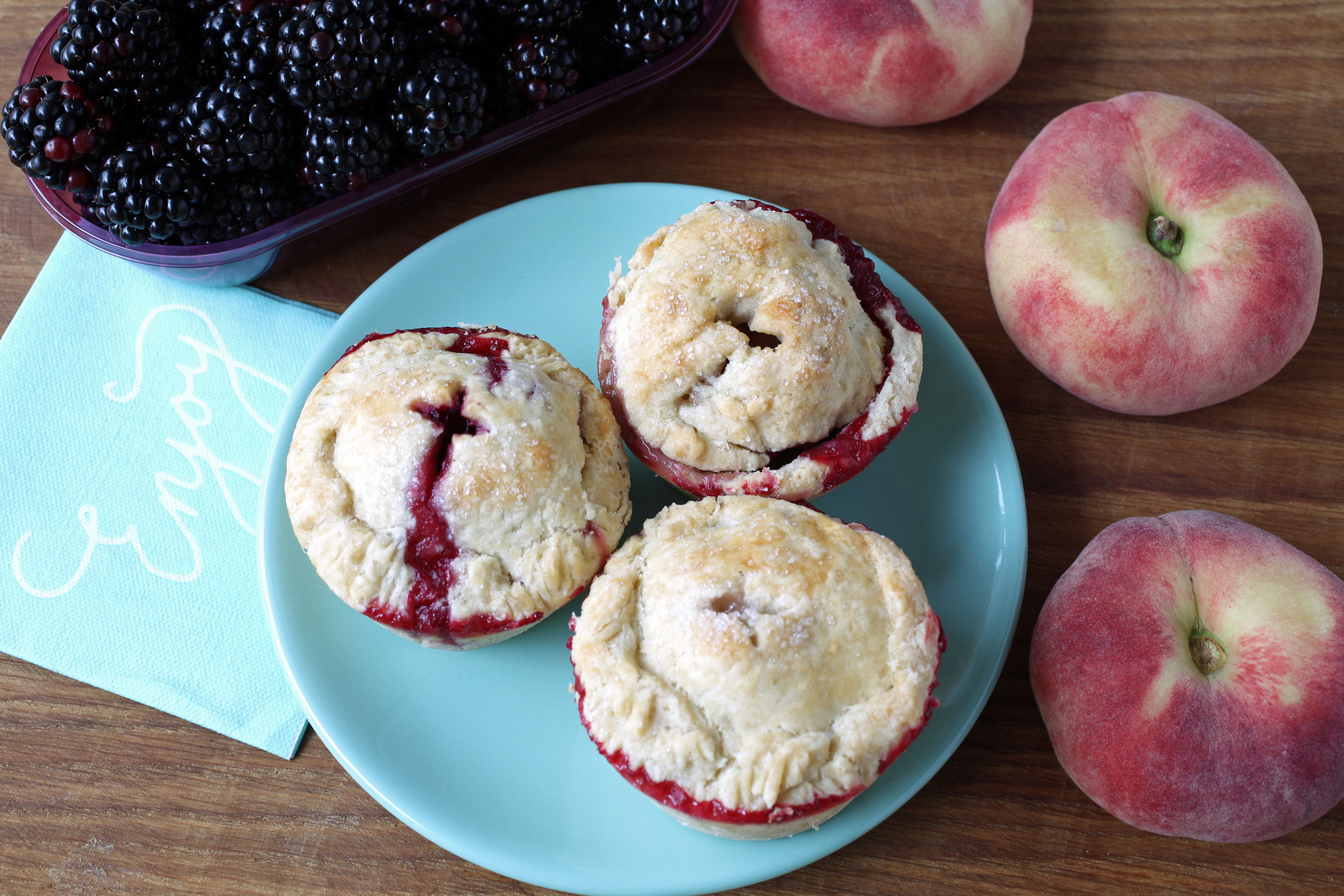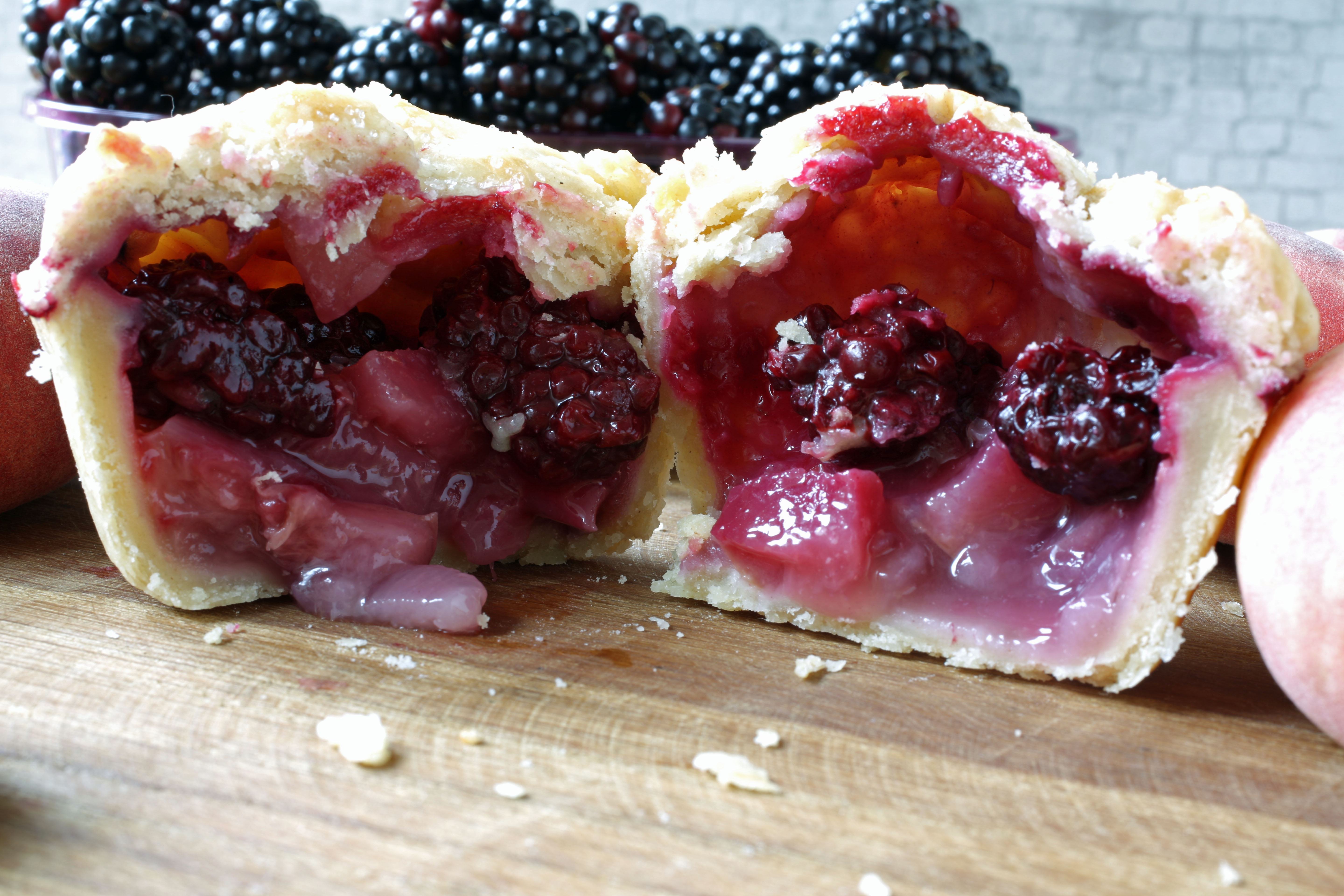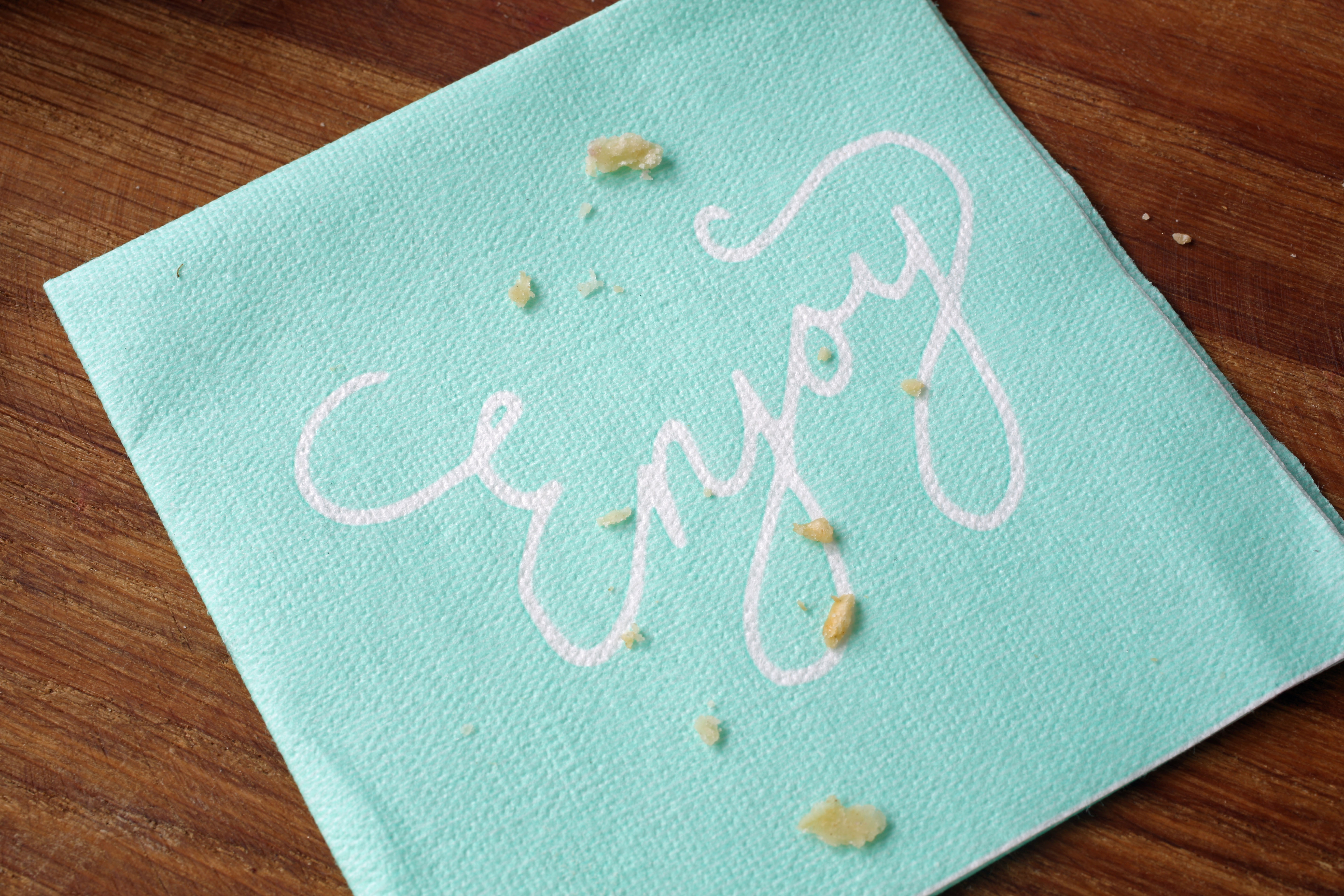 I hope you enjoy.
Keep Eating! Keep Innovating!
How do you make your blackberry pie? Have any tips to share? Let us know all about it in the comments or on Facebook.
The Culinary Exchange can also be found on Twitter, Instagram, Pinterest, Google+ and YouTube.
Come On! Follow Along!