I'm sure you've heard the old adage that "only fools rush in", right? Well in the case of The Blueberry Fool, I'd say the only thing foolish about rushing in, is not doing so.
A Blueberry Fool is a make-ahead dessert that highlights the very best of Summer fruit – the blueberry – and light, yet decadent, heavy cream. Sometimes in Summer, desserts can be rather laborious with the baking in the hot oven and the need to serve things "warm" like cobblers or crisps or even something like poached pears.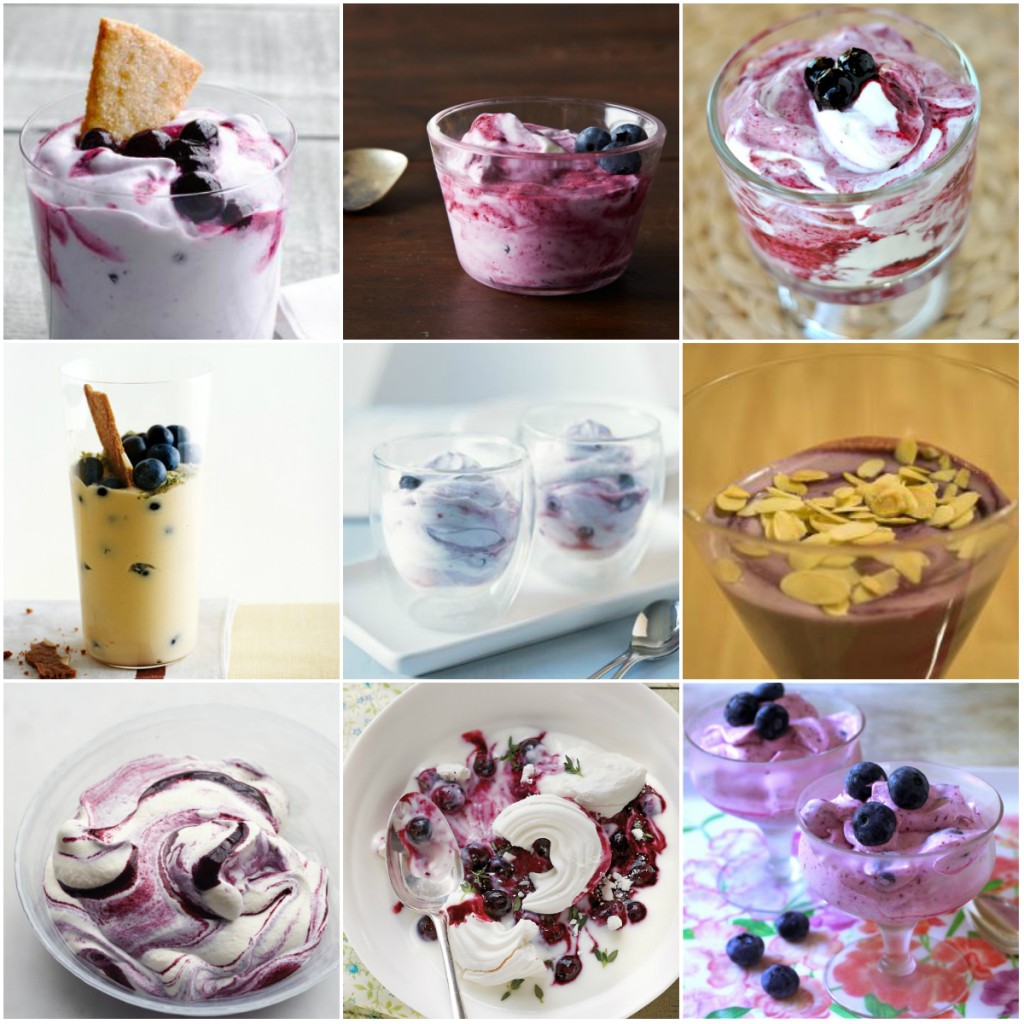 The blueberry fool is one of those desserts that is quick, non-cooking, non-baking and oh so warm weather friendly. Generally you whip cream, make a quick poached fruit sauce and then fold or layer together in glass bowls, mason jars or glasses. Sounds easy enough, right? It's perfect for outdoor BBQs or throwing together in a pinch when you need something delicious and a little different to serve your guests.
These kinds of experiences – when we take something familiar like scrumptious Summer fruit – and formulate it into something new creates new wow moments, taste experiences and really is an innovation in the culinary arts! It's true: Most things have been done before. But the way we experience them and with whom, allows for delicious exploration. Not to mention a ton of tasty treats.
Of course, you don't have to use blueberries. Any Summer fruit would do. Think strawberries, cherries or even peaches and nectarines! While heavy cream is definitely a backdrop to this classic dessert, some have lightened it up with Greek yogurt, creme fraiche, or even ice cream (though then you have something closer to a knickerbocker glory than a fool. BTW – find more Knickerbocker Glory or potential fool inspiration here).
You could also add different flavour enhancers like lemon, lime or orange zest, vanilla or almond extract, or sprinkle chopped pistachios, chocolate slivers or shaved coconut on top! The possibilities with the blueberry fool – or any other fool for that matter – are endless!
…Now doesn't that sound just delicious?
Here are 9 Recipes for Blueberry Fools to get you started. Feel free to use them as is, or add your own little spin on them to create something uniquely yours and incredibly delicious!
Keep Eating! Keep Innovating!
What's your favorite Summer fruit? Ever have a Blueberry Fool? What would you add to it to make it your own? Share your thoughts below in the Comment Section or join us on Facebook!
The Culinary Exchange can also be found on Twitter, Instagram, Pinterest, Google+ and YouTube.
Come on! Follow Along!