The Simplest Eggnog Recipe Ever
At holiday time we have to make the choice – do we make our own eggnog or do we buy some at the store? Do you take the time to search for a good eggnog recipe or do you get a carton of eggnog goodness from the market? I hear a lot of moaning about the stuff bought at the store, but I don't have a single bad thing to say about it. Sure, it is chock full of ingredients that don't sound exactly fresh, but it sure does taste good. Of course, it is not the taste that gets the prize for store bought eggnog, it is the texture, some of the smoothest, richest stuff ever. That creamy goodness is hard to beat.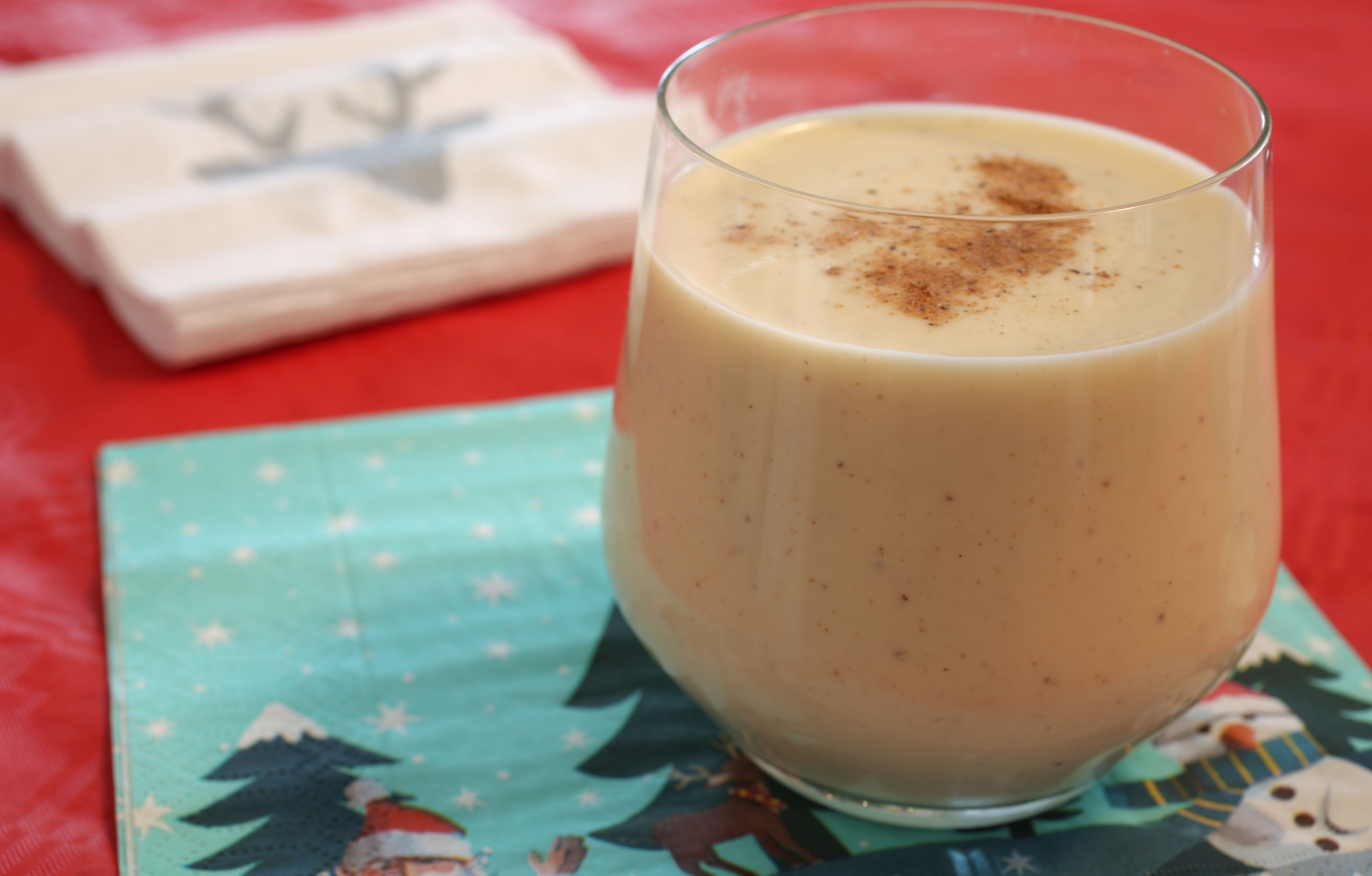 But an eggnog recipe is not that difficult to follow. There are a lot of egg nog recipes out there where egg separation and egg white whipping are key, but a very good eggnog can be produced without all the work. The eggs, sugar and milk/cream and flavors can be whisked right together. For me, there will always be a little work for eggnog, because I think a cooked eggnog is the best. This not just because of food safety issues, but for smoothness and richness. I like a smooth and creamy eggnog and one that is more like a custard makes for good drinking. Whipping the whole eggs, sugar and milk with nutmeg and heating it to about 175F in a double boiler will make a thick and rich nog.
The flavor of eggnog is very straight forward – booze and nutmeg. This makes it fairly easy. A teaspoon or 2 of nutmeg will do the trick – maybe a dash of vanilla, too. The booze is optional. It is the brown liquors that are most traditional – dark rum, bourbon, or brandy. All of them are tasty in an eggnog, but it is a personal preference. If you can get a flavored liquor, like a gingerbread liquor, give that a try. It makes for a good eggnog. You can put the bottle to the side and let your guests choose to add a shot if interested. If you want to change up how you serve the eggnog, float the liquor on top of the eggnog then gently spoon cream over the liquor for a nice layered look.
And should you by chance have any leftover what should you do with it? Churn it in your ice cream maker! It makes a fine eggnog ice cream!
Here is the simplest eggnog recipe ever.
The 'How To Make Egg Nog Recipe' video is below. It shows all the steps you need to make this egg nog recipe. It varies a little from the recipe as it does not show the use of a double boiler. A double boiler is not fully necessary, but does help manage the heating of the egg nog so as not to overcook it. The full recipe is below.
I hope you enjoy.
Keep Eating! Keep Innovating!
Is your eggnog recipe easy? Let us know all about it in the comments or on Facebook.
The Culinary Exchange can also be found on Twitter, Instagram, Pinterest, Google+ and YouTube.
Come On! Follow Along!