How To Make Pea Salad
I like peas! I especially like them when they are fresh, right out of the shell – so sweet. Most of our experience with peas seems to be canned or frozen. I get that. Peas are sort of hard work. It takes a lot of shelling to get lots of peas. Sweet, delicious peas can be had frozen though and more can be done with them than just heating and eating. Sure, peas and butter will always be a classic, but frozen peas can all be used to make pea salads with very little effort.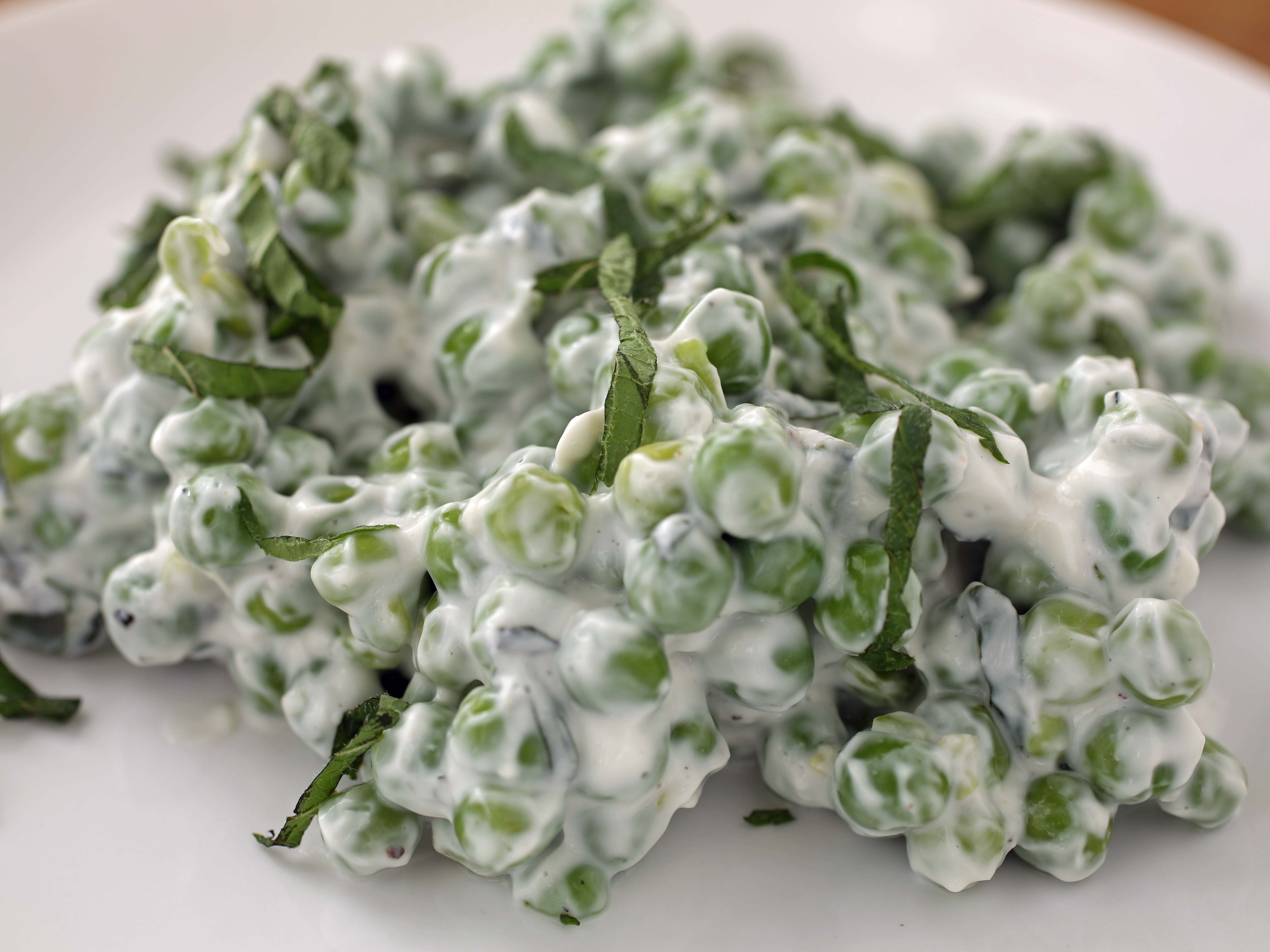 To Make Pea Salad – Just Thaw or Cook and Cool
Frozen peas, as the marketers will have us believe, are picked at the peak of freshness which means they will be as sweet as possible. I usually use my frozen peas just thawed from the bag because they have been cooked. Of course, we should always be concerned with food safety even where frozen vegetables are concerned. If you are concerned, cook the peas through according to the package directions then put the peas in a big bowl of ice water to cool them down quickly. If you are using fresh peas and want to cook them, steam them until just tender then put the peas in a big bowl of ice water to cool them down quickly and stop the cooking process.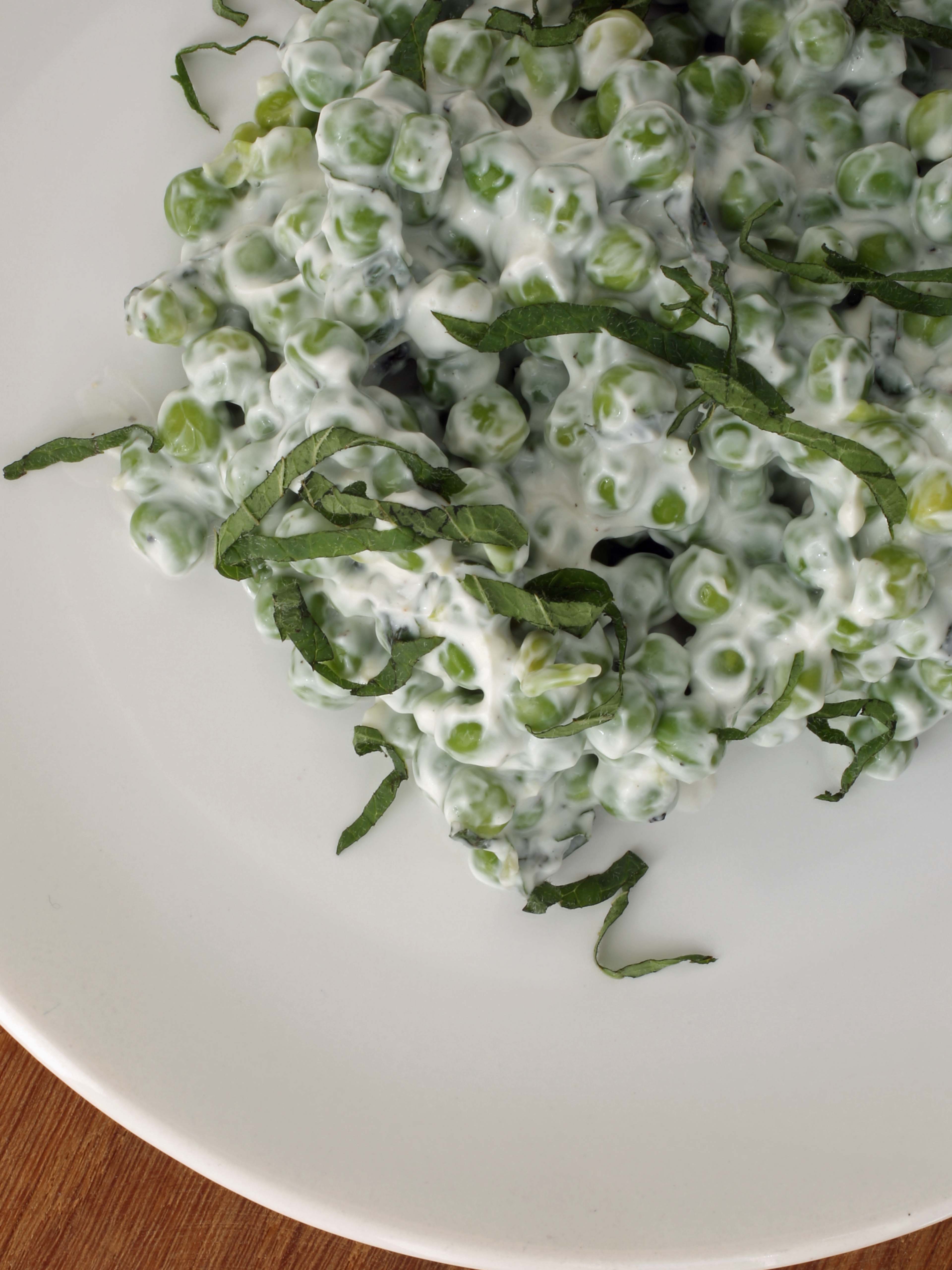 How To Make Pea Salad Flavorful
Like everything else in the cooking world, when making pea salad we want it to be the most flavorful salad possible. There are numerous ways to do this. A light creamy dressing of greek yogurt helps brings out the sweetness of the peas. A little honey added to the yogurt helps, too. Two classic ingredients that go with peas are mint and ginger. These add great flavor and just a little heat to the sweet peas. When they are all wrapped up in a mildly tart greek yogurt, everything comes together nicely. Don't forget a dash of salt and pepper, too. The salt will help bring out some of the nuanced flavors and the pepper is just delicious with the creamy salad!
How To Make Pea Salad – Forget The Cheese!
Unlike many on the web, there is no cheese in my pea salad. Many recipes on the interwebs contain cheddar cheese. I disagree with cheddar cheese in pea salad because I want to taste the peas and cheddar way over powers them. If I were going to add some cheese, it would likely be a goat cheese, mild and slightly tangy – again to bring out the flavor of the peas more.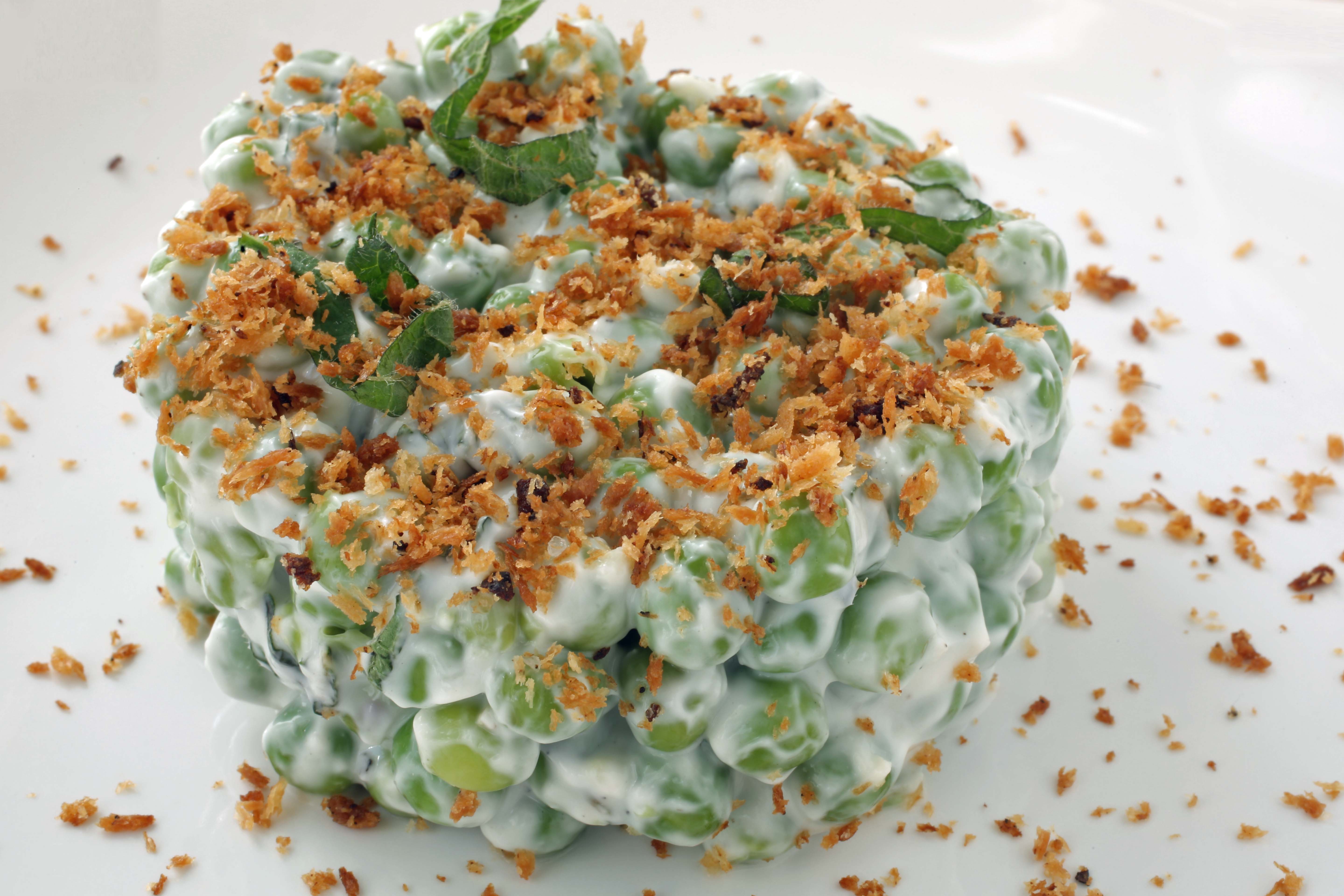 Make A Pea Salad with Crunch
Of course, cooked peas will be on the soft and tender side. Sometimes it is nice to add a little crunch. This can be done in a variety of ways. The simplest way is to top the salad with some of those fried onions that come in a can. They are crunchy and sweet so they will play well with the other ingredients. Another way to add some crunch is to toss some bread crumbs in butter, in frying pan, over medium heat, until golden brown. Give them a dash of salt and pepper then sprinkle them on top. That buttery crunch will only bring goodness to the dish!
The 'how to make pea salad' video is below. The full recipe follows.
Pea Salad with Mint and Ginger
2017-04-11 06:42:42
Serves 6
An easy pea salad in a creamy dressing.
Nutrition Facts
Amount Per Serving
* Percent Daily Values are based on a 2,000 calorie diet. Your Daily Values may be higher or lower depending on your calorie needs.
Ingredients
1 lb of frozen peas
1 inch piece of fresh ginger
10 fresh mint leaves
6 oz of fat free greek yogurt
2 tsp of honey
salt and pepper
Instructions
Cook the peas according to the package directions. When done, plunge the peas in ice cold water to stop the cooking and cool the peas. Drain well and place into a large bowl.
Peel the ginger and grate it with a fine grater.
Wash the mint. Stack the leaves on top of one another, roll them up and, using a sharp knife, slice the leaves into thin ribbons.
In a small bowl, mix the yogurt and honey until the honey is incorporated into the yogurt. Dress the peas with with yogurt mixture.
Add 1 tsp of the grated ginger and the mint. Season with a dash of salt and pepper. Mix well.
Add more ginger, mint, salt and pepper to taste. Mix well.
Refrigerate the salad at least 30 minutes to allow the flavors to come together.
Serve cold.
Notes
For added crunch, top the salad with canned, fried onions or bread crumbs that have been crisped in butter over medium heat in a frying pan.
The Culinary Exchange http://www.theculinaryexchange.com/
I hope you enjoy!
Keep Eating! Keep Innovating!
How do you make pea salad? Let us know in the comments or on Facebook.
The Culinary Exchange can also be found on Twitter, Instagram, Pinterest, Google+ and YouTube.
Come On! Follow Along!